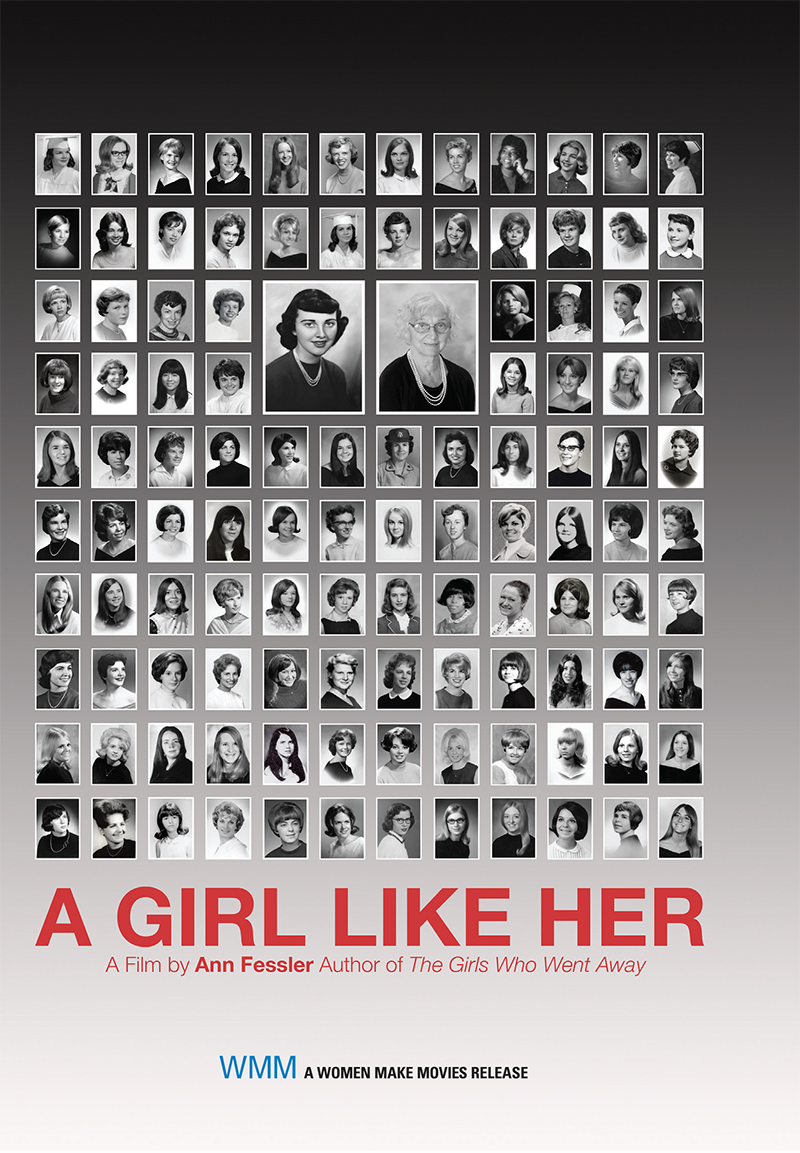 US | 2012 | 48 minutes | Color | DVD | English | Order No. 131099
SYNOPSIS
From 1945-73, 1.5 million unmarried young American women, facing enormous social pressures, surrendered babies to adoption. Lacking sex education and easy access to birth control, they were forced into hiding while pregnant and then into "abandoning" their infants. In her latest film, Ann Fessler, Professor of Photography at Rhode Island School of Design, reprises the subject of her award-winning The Girls Who Went Away (National Book Critics Circle; Ballard Book Prize), which Ms. readers named an all-time best feminist book. Drawing on interviews with 100 women, Fessler lets them have their say and brings hidden history to light. We hear only their voices, which detail wrenching experiences against images from vintage newsreel and educational films reinforcing stereotypes of women's roles following WWII. This gripping documentary will help today's students grasp what life was like before the sexual and feminist revolutions had fully dawned.
PRESS
"***1/2 Highly Recommended...The movie punches up the personal accounts, creating a jaw dropping picture of "ideal" womanhood in an America that existed only 50 years ago."
"A compelling glimpse into an era in which voiceless young women had no rights, rarely saw or held their newborns and were threatened with psychiatric commitment if they questioned the mandate to relinquish a child."
"Heart-wrenching,..precise, daunting, and also allusive, this story recalls those bad old days when ignorance, silence, and repression were the preferred social strategies."
"A Girl Like Her packs an emotional wallop greater than most other films released this year, documentary or fiction."
Of all the films screened by the Indy, Ann Fessler's A Girl Like Her, stands out as one of the most thought-provoking. This one will hit you in your gut and keep you up at night."
"Quietly devastating."
"A Girl Like Her", a new film by Ann Fessler, visually expresses the trappings of an era unthinkable by the standards of today … with a punishment that far surpassed the crime. Scenes in the movie unleashed all too familiar memories. That evening I grieved for all the young mothers and yet felt liberated to see that our ordeal had been real, not imagined."
"Women recall … in riveting detail … their parents' reactions, life in the unwed mothers home and the lifelong emptiness they have felt as a result of losing a child. Think times have changed? Two words: Rick. Santorum."
"A Girl Like Her Ann Fessler's haunting group portrait of women who surrendered their children for adoption in the 1950s and '60s juxtaposes their voices with stock archival images from an era when wrenching human drama was buried beneath airbrushed images of family and sexuality."
"Fessler offers a sociologically rich and important deconstruction of a devastating double social standard that was in effect in those days. In revealing the painful legacy that permanently impacted so many birthmothers, Fessler has finally and respectfully given them a voice and created a powerful collective portrait that will benefit everyone touched by adoption."
SCREENING HIGHLIGHTS AND AWARDS
Silverdocs Documentary Festival
Rocky Mountain Women's Film Festival
Watch Docs Human Rights Film Festival
ABOUT FILMMAKER(S)
Ann Fessler
Fessler turned to the subject of adoption in 1989 after being approached by a woman who thought Ann might be the daughter she had surrendered for adoption forty years earlier. Though the woman was not her mother, Fessler - an adoptee - was profoundly moved by the experience. The conversation that ensued changed the focus of her work.

Since that time Fessler has produced three films, audio and video installations, and a non-fiction book on adoption. Between 2002-05, she conducted over 100 interviews with women who lost children to adoption during the 28 years that followed WWII, when a perfect storm of circumstances led to an unprecedented number of surrenders.

Fessler's two previous short films on adoption, "Cliff & Hazel" and "Along the Pale Blue River", have won honors at festivals and have been screened internationally. Her book, "The Girls Who Went Away: The Hidden History of Women Who Surrendered Children for Adoption in the Decades Before Roe v. Wade" (Penguin Press, 2006) was chosen as one of the top 5 non-fiction books of 2006 by the National Book Critics Circle, and was awarded the Ballard Book Prize, given annually to a female author who advances the dialogue about women's rights. In 2011, her book was chosen by readers of Ms. magazine as one of the top 100 feminist books of all time. (3/13)
Subject Areas
RELATED LINKS
YOU MIGHT ALSO BE INTERESTED IN
Shopping Cart