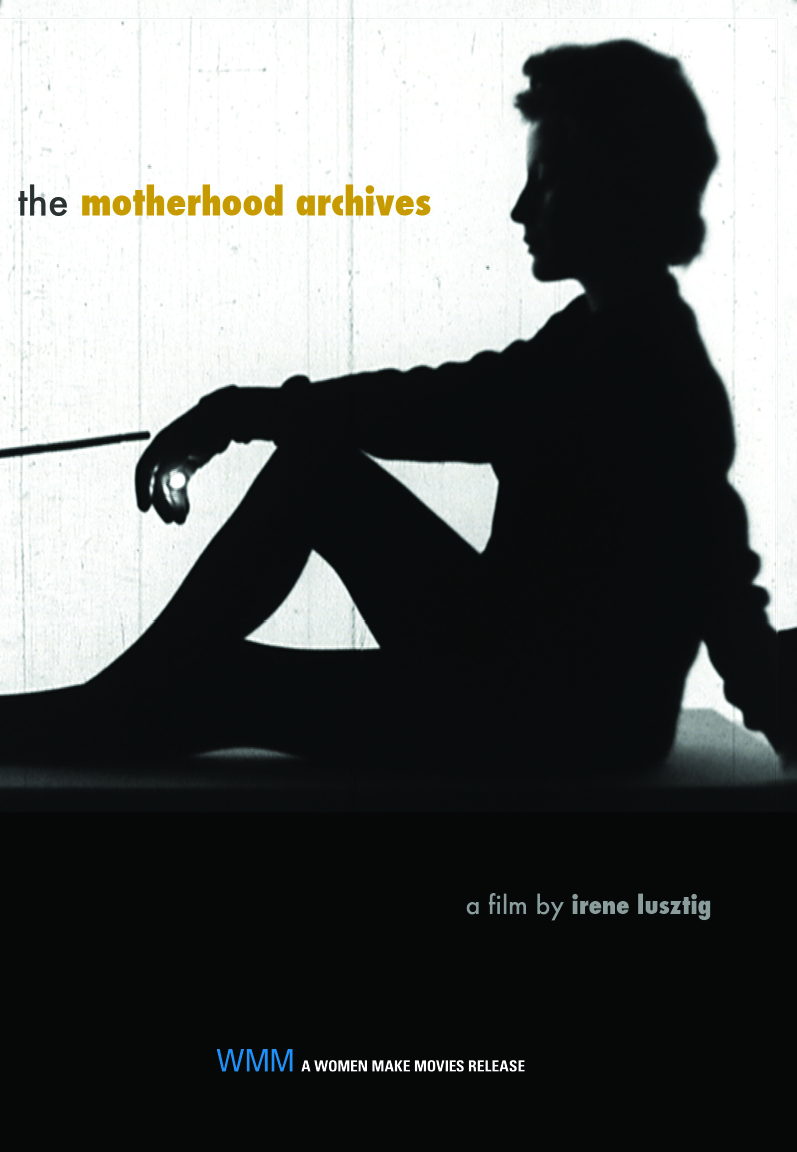 US | 2013 | 91 minutes | Color/BW | DVD | English/French | English subtitles | Order No. 141124
SYNOPSIS
Archival montage, science fiction and an homage to 1970s feminist filmmaking are woven together to form this haunting and lyrical essay film excavating hidden histories of childbirth in the twentieth century. After several years of buying films online and working in historical archives, award-winning filmmaker Irene Lusztig amassed an unusual and fascinating collection of found footage aimed at teaching women how to be pregnant, give birth, and look after babies, along with training films for obstetricians and health care professionals, and a handful of home movies. Assembling her extraordinary trove from over 100 different sources, including newly rediscovered Soviet and French childbirth material tracing the evolution of Lamaze, THE MOTHERHOOD ARCHIVES inventively untangles the complex, sometimes surprising genealogies of maternal education. This extraordinary achievement illuminates our changing narratives of maternal success and failure while raising important questions about our social and historical constructions of motherhood.
PRESS
"Irene Lusztig's fearless and riveting investigation into motherhood and the unfree maternal body shows how a skilled filmmaker can wring both eloquence and entertainment from archival material.
"A must-see film for feminists teaching or thinking about motherhood today, as well as its representational legacy, THE MOTHERHOOD ARCHIVES makes critical inroads into subjects that feminism (or women) have always, somehow looked past..."
"The visually stunning footage curated from a century's worth of birthing movements will inspire impassioned discussion and debates about the changing political and social economy of motherhood. An excellent teaching tool."
"Through the masterful integration of archival footage and historical interpretation, Lusztig's film catalogs the changing attitudes towards pregnancy, labor, and delivery. This film is perfect for students taking Women's History or History of Medicine; actually, anyone planning a pregnancy should see this movie."
"It's a beautifully made, carefully researched, and fascinating film that uses feminist filmmaking techniques to challenge some of the narratives surrounding pregnancy and childbirth and to give voice to some of the hidden histories and experiences."
SCREENING HIGHLIGHTS AND AWARDS
Women Media Arts & Film Festival, Winner, Best Feature Film
Santa Cruz Film Festival
London and Porto Underground Film Festival
Antimatter Media Arts Festival
ABOUT FILMMAKER(S)
Irene Lusztig
Irene Lusztig's film and video work mines old images and technologies for new meanings in order to reframe, recuperate, and reanimate forgotten and neglected histories. Often beginning with rigorous research in archives, her work brings historical materials into conversation with the present day, inviting viewers to explore historical spaces as a way to contemplate larger questions of politics, ideology, and the production of personal, collective, and national memories. Much of her current work is centered on public feminism, language, and histories of women and women's bodies, including her debut feature Reconstruction (2001) the feature length archival film essay The Motherhood Archives (2013) and the ongoing web-based Worry Box Project (2011). Born in England to Romanian parents, Irene grew up in Boston and has lived in France, Italy, Romania, China, and Russia. Her work has been screened around the world, including at the Berlinale, MoMA, Museum of Fine Arts Boston, Anthology Film Archives, Pacific Film Archive, Flaherty NYC, IDFA Amsterdam, RIDM Montréal, Ambulante, and on television in the US, Europe, and Taiwan. She has received grants from the Massachusetts Foundation for the Humanities, Massachusetts Cultural Council, LEF Foundation, New York State Council for the Arts, and Sustainable Arts Foundation and has been awarded fellowships at the MacDowell Colony, the Flaherty Film Seminar, the Radcliffe Institute for Advanced Study, and Harvard's Film Study Center. She is the 2016-17 recipient of a Rydell Visual Arts Fellowship and a Fulbright Fellowship in Portugal. She teaches filmmaking at UC Santa Cruz where she is Associate Professor of Film and Digital Media; she lives in the Santa Cruz Mountains. (2/18)
Subject Areas
RELATED LINKS
YOU MIGHT ALSO BE INTERESTED IN
Shopping Cart