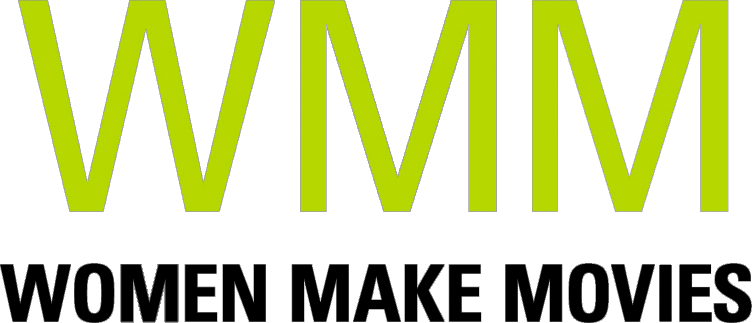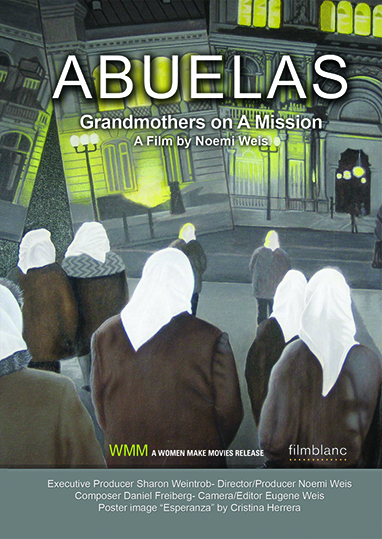 Abuelas: Grandmothers on a Mission
Canada/Argentina | 2012 | 28 minutes | Color | DVD | Spanish | Subtitled | Order No. 131102
SYNOPSIS
In 1985, the Academy Award® nominated film LAS MADRES: THE MOTHERS OF PLAZA DE MAYO profiled the Argentinian mothers' movement to demand to know the fate of 30,000 "disappeared" sons and daughters. Now three decades later, Argentina's courageous Grandmothers, or "Abuelas", have been searching for their grandchildren: the children of their sons and daughters who disappeared during Argentina's "dirty war." The women in ABUELAS are seeking answers about their children that nobody else will give — answers about a generation that survived, but were kidnapped and relocated to families linked with the regime that murdered their parents.

Argentine filmmaker Noemi Weis beautifully documents the grandmothers' painstaking work and its results - dramatic, inspiring and sometimes controversial - as the women make contact with grandchildren who have grown up living lies created by their adoptive parents. Their tireless work continues today: the justice they are seeking for their children's murder, their drive to find their grandchildren, and their international status speaking out for family reunification.
PRESS
'Noemi Weis' films deal with really raw, emotional and powerful subjects. She gives a voice to the voiceless."
The 'Abuelas' are an impressive group. Weis' film is a tribute and reminds people of a chapter of Argentine history most want to forget but can't until those who have disappeared have been brought home."
"An impressive testimony of dictatorships' impact on families and on the strength of women's hope through decades."
"The portrait… of older female activists… serv[es] as useful pedagogical tool within a number of disciplines including women's studies, social gerontology, sociology, developmental psychology, and cultural studies."
SCREENING HIGHLIGHTS AND AWARDS
Best Documentary, Art and Politics at the Yorkton Film Festival, Canada
Winner, Jury Award, International Film Festival of Cine Politico, Buenos Aires
Female Eye Film Festival
Femcine Film Festival, Chile
International Politico Film Festival, Buenos Aires
ABOUT FILMMAKER(S)
Noemi Weis
Noemi Weis is an award winning Director/ Producer that has spent over 20-years telling stories on the big and small screens, from her worldwide advertising projects to her award winning documentaries.

Abuelas- Grandmothers on a Mission- is Noemi Weis Opera Prima as Director- Producer. Award winning Writer/Producer Noemi Weis has worked in all her films very closely with her subjects and in most cases acted as the official interviewer, working hand in hand with her Directors and bringing her creativity and experience to each and every production. Encouraged by industry members she took on a her first Directing role in "Abuelas - Grandmothers with a Mission". Noemi is now Director her new documentary film " MILK

Noemi is a proud member of the Unesco, Team Canada's Trade Missions and a Business Ambassador of Ontario, promoting the merits of Canadian production abroad. In this capacity, she participates in trade missions and has been honoured with the nomination of "Woman Entrepreneur of the Year" for three years in a row, the last one by Export Development Canada. In 2004.She was nominated as a finalist for "Woman Entrepreneur of the World," as the sole Canadian nominee.

Born in Buenos Aries and educated in Argentina and Canada, Noemi brings her skills and love for humanity to every project. She continues to create and develop films to promote human rights and social justice. She is fluent in English, French, Italian and Spanish.

"Director/Producer Noemi has built an exceptional documentary portfolio.Her tangible skills are guided by moral integrity and a keen sense of balance. Noemi is an articulate and sensitive filmmaker with purpose. "Noemi is an accomplished and important Canadian filmmarker, "says Bruce Cowley- Creative Head CBC Network

"As both a Producer and a Director, Noemi is a thorough and competent professional that despite her many achievements remains a very modest individual, "says Paritosh Mehta- Director Independent Production, Rogers Media.

"Noemi Weis is a shining star of the Canadian film and broadcast industries," says Toronto journalist Ingrid Hamilton.

"It is good to see that Canada is being promoted in such a vibrant, energetic and creative fashion through your extensive international conneccions. Canadian Production of this type is valuable in augmenting Canada's presence on the world stage." Senator, Honorable Marie Poulin
Subject Areas
RELATED LINKS
YOU MIGHT ALSO BE INTERESTED IN
Shopping Cart