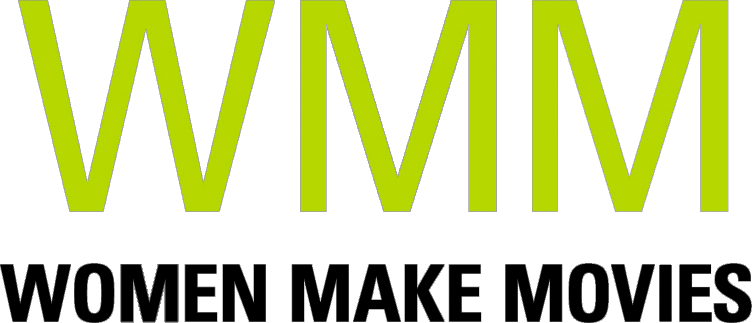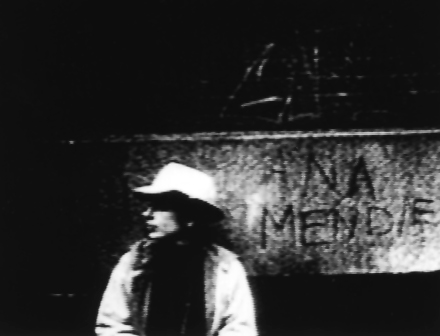 Ana Mendieta
Fuego de Tierra
1987 | 52 minutes | Color/BW | DVD | Order No. 99249
SYNOPSIS
This beautiful film is a portrait of the life and work of Cuban-born American artist Ana Mendieta. Mendieta used her own body, the raw materials of nature, and Afro-Cuban religion to express her feminist political consciousness and poetic vision. Interview footage with Mendieta and her own filmed records of her earthworks and performances are incorporated to render a vivid testament to her energy and extraordinary talent after her tragic, untimely death in 1985. Spanish language version available.
PRESS
"Ana Mendieta has become an honored martyr for women in the art world, and this moving tape shows us why."
ABOUT FILMMAKER(S)
Branda Miller
Branda Miller is an internationally recognized media artist, and Professor of Media Arts at Rensselaer Polytechnic Institute. Her media art works have been screened at festivals, museums and exhibitions, broadcast nationally and internationally, and used in community organizing and education. She is an Emmy award-winning editor who has worked in the media industry of L.A. and N.Y.C.

Miller is the recipient of many grants and awards, including National Endowment of the Arts, New York State Council for the Arts, Paul Robeson Fund, Andy Warhol Foundation, and Nathan Cummings Foundation. She has presented her work at institutions and festivals including the Museum of Modern Art, The New Museum, the Gulbenkian Foundation, BANFF, the Getty Museum.

Professor Miller has developed numerous media literacy/community education projects using electronic arts production. She is the Arts and Education Coordinator at The Sanctuary for Independent Media in North Central Troy, NY. She is the Project Coordinating Artist for the Found Art in North Troy project, funded by the National Endowment for the Arts Our Town program, the New York State Council on the Arts, the City of Troy and the Alfred Z. Solomon Charitable Trust. This year-long community wide public art project uses found objects and participatory action research to address themes of re-purposing, re-use and sustainability. She has developed multiple media arts and education workshops, is an artist/educator in Youth Media Sanctuary and Be the Media workshops, and has curated diverse exhibits in The Underground Gallery. (8/14)
Kate Horsfield
Kate Horsfield received her M.F.A. from the School of the Art Institute of Chicago in 1976 and in the same year co-founded the Video Data Bank (at the School of the Art Institute of Chicago) with the late Lyn Blumenthal. Horsfield was Executive Director of the Video Data Bank from 1988 to 2006.
Horsfield and Blumenthal began their research in contemporary art in video by producing over 76 video interviews with contemporary artists, photographers and critics, including artists such as Lee Krasner, Romare Bearden, Alice Neel, Joseph Beuys, Buckminster Fuller, and Vito Acconci. This collection of interviews, now numbering over 400, has become one of the largest and most valuable primary collections of resource material on contemporary artists in the country.

In 1984, Horsfield and Blumenthal conceptualized and produced the first outdoor Video Drive-In in Grant Park, Chicago. In 1989, the Video Drive-In travelled to the Gulbenkian Foundation in Lisbon, Portugal, then on to IVAM Julio Gonzalez in Valencia, Spain and the Center for North American Studies in Barcelona, Spain. And in 1990, Horsfield collaborated with the Public Art Fund and the Central Park Summerstage Program to present the Video Drive-In in New York City. In 1992, the Video Drive-In was presented for the last time in Chicago. Each production featuring experimental works of artists such as Laurie Anderson, Jenny Holzer, William S. Burroughs and William Wegman and drew crowds numbering in the tens of thousands, making these events some of the largest presentations of experimental video art.

Horsfield has also produced several thematic anthologies of video, including a 6 hour VHS compilation of video by artists and community activists on AIDS, curated by Bill Horrigan and John Greyson, called Video Against AIDS. This is a collection released in 1989 that presents a counter representation to the mainstream dialog on AIDS. In 1997, Horsfield worked with Chris Hill, Maria Troy and Dierdre Boyle to produce the anthology Surveying the First Decade: Video Art and Alternative Media in the United States. This is a 19 hour VHS collection of video works that outline the themes of early video art. Using the model of anthologies, Horsfield worked with National Video Resources and the Guggenheim Museum to produce Frames of Reference: Reflections on Media, an anthology of works by Rockefeller Media Arts Fellows.

Horsfield collaborated with Nereyda Garcia-Ferraz to produce ANA MENDIETA: FUEGO DE TIERRA, a one hour documentary on the life and work of Cuban-born artist Ana Mendieta. FUEGO was awarded the National Latino Film's Festival's top award in 1988 and was broadcast on the Learning Channel. Another tape, Queers 'n Steers was completed in 1993.

From 1980 to 1999 Kate Horsfield taught courses in the Art History, Theory and Criticism Programs at the School of the Art Institute of Chicago and periodically in the Graduate Program at the University of Illinois, Chicago. Courses taught were the History of Video, Activist Video, Concepts in Contemporary Art, and Graduate Seminars and Graduate Projects. She also taught painting and drawing in the Department of Fine arts at the University of Texas at Austin in 1986, 1987, 1995.

Horsfield has been a panelist for the New York State Council for the Arts, the Illinois Arts Council, the Washington Arts Commission, the National Endowment for the Arts/Media Arts Program and the Paul Robeson Fund. From 1993 to 1999 she was on the Board of the Independent Television Service and the Advisory Board of Street Level Youth Media in Chicago and was on the NAMAC Board from 1999 to 2002.
Kate Horsfield is currently living in Austin, Texas and working on a series of abstract paintings. (12/07)
Nereyda Garcia-Ferraz
Nereida Garcia Ferraz is a painter, photographer and video maker who graduated from the School of the Art Institute of Chicago. She has received the following grants: Ryerson Traveling Fellowship National Endowment for the Arts Fellowship in 1985 and in 1998, The Ford Foundation grant in 1994. Illinois Arts Council Visual Arts Fellowship in 1985, 1986, 1989 Mac Arthur Foundation Media Grant in 1994 as well as The Richard Diebenkorn Teaching Fellowship from the San Francisco Art Institute in 2000 – 2001.

She has taught at the Museum of Contemporary Art in Chicago, The San Francisco Art Institute, and The School of the Art Institute of Chicago. She has also been a resident/visiting artist in many Art Schools and Museums. She currently works at MOCA's Women on the Rise Program and Miami Art Museum's Brick X Brick Education Program, working with youth on issues of Urban Design and Architecture, also at the Idea Lab at BASS Art Museum in Miami. Garcia founded The Photography Program at MACLA, San Jose California in 1998. Her works have been exhibited in numerous Museums and Galleries around the US and abroad. Among them: Chicago Art 1945-1995 at The Museum of Contemporary Art, Paisajes de Ida y Vuelta, Museo del Chopo, Mexico City, FOCI Illinois State Museum, Museo de Arte Moderno Mexico City, Islip Museum among others.

She co-produced and directed the award winner video-documentary ANA MENDIETA: FUEGO DE TIERRA.The film is in the collection of MOMA, Guggenheim Museum, Yale University, San Francisco Art Institute and many other Museums and Universities around the world. (8/14)
YOU MIGHT ALSO BE INTERESTED IN
Suzy Lake: Playing with Time
Photographer Suzy Lake is one of the formative feminist artists to evolve out of the heyday of the 1960's and the Second Wave. A master of the art of self-portraiture, Lake influenced Cindy Sherman as well as a host of other female artists. Lake makes art that address politics, gender, youth, beauty and aging while reflecting on her own journey through time. SUZY LAKE: PLAYING WITH TIME tells the story of how much has changed in the worlds of feminism and art, and yet how much things remain the same. Filming for almost 4 years, filmmaker Annette Mangaard weaves a powerful portrait of the complex artist by juxtaposing powerful archival footage, still photography and interviews with Lucy Lippard, Mary Beth Edelson and Martha Wilson among others. SUZY LAKE: PLAYING WITH TIME delves into Lake's legacy as she continues to explore the politics of gender with work that deals with the aging woman, countering notions of consumer beauty with a different and real image, celebrating stamina, maturity and experience. An essential companion piece to any discussion on the Second Wave, feminism and art.
Learn more
Shopping Cart