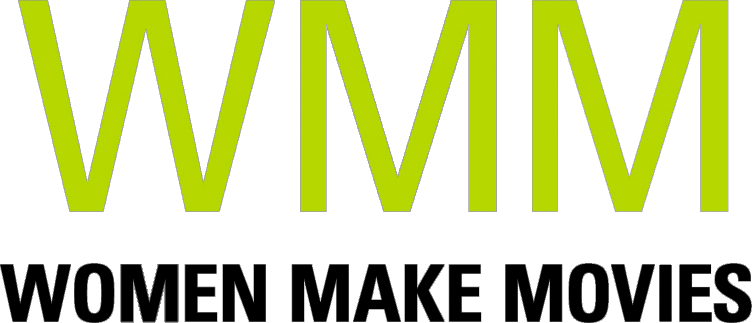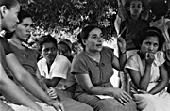 1991 | 37 minutes | Color | DVD | Subtitled | Order No. 99318
SYNOPSIS
Using interviews, photographs and theatrical vignettes, Home is Struggle explores the lives of women who have come to the United States from different Latin American countries-Nicaragua, Chile, Argentina and the Dominican Republic-for very different reasons, economic and political. In sharing stories about their pasts and present and their views on issues such as sexism and personal and political repression, Home is Struggle presents an absorbing picture of the construction of 'Latina' identity and the immigrant experience.
PRESS
"In Bautis's work, 'home', the domestic sphere, is the site of the body politic-personal repression, national origin, and the locus of struggle against personal and political repression."
SCREENING HIGHLIGHTS AND AWARDS
San Antonio CineFestival, Best First Film
Weatherspoon Art Museum
ABOUT FILMMAKER(S)
Argentinean filmmaker Marta Noemí Bautis began her career as a photojournalist and has worked throughout Latin America. She is an award-winning documentary filmmaker whose work has been screened at numerous national and international film festivals. Bautis is also a faculty member at the School of Contemporary Arts, Ramapo College of New Jersey and founder of Tiempo Azul Productions. (07/09)
YOU MIGHT ALSO BE INTERESTED IN
Motherland
How do we decide where is home? Feeling increasingly isolated in her adopted homeland, accomplished documentarian Dai Sil Kim-Gibson (SILENCE BROKEN: KOREAN COMFORT WOMEN) travels to Cuba to unearth stories from a relatively unknown group in the Asian diaspora. On the island, she meets Martha, a woman of Korean descent who identifies herself as Cuban. Like many of her contemporary countrymen and women, Martha possesses family ties that span multiple nations, cultures and politics. Her story inspires Kim-Gibson to travel to Miami to meet Martha's émigré sister and the rest of their mulitcultural family, in a journey that reveals how very different worldviews can co-exist in one family separated by place and ideology. Asking probing questions about identity and economic and social justice, Kim-Gibson explores the ways in which we determine our ethnic, national, and cultural loyalties. The compelling stories in Motherland Cuba Korea USA weave a complex web and illuminate the search for an understanding of "motherland" in a globalized society.
Learn more
Shopping Cart