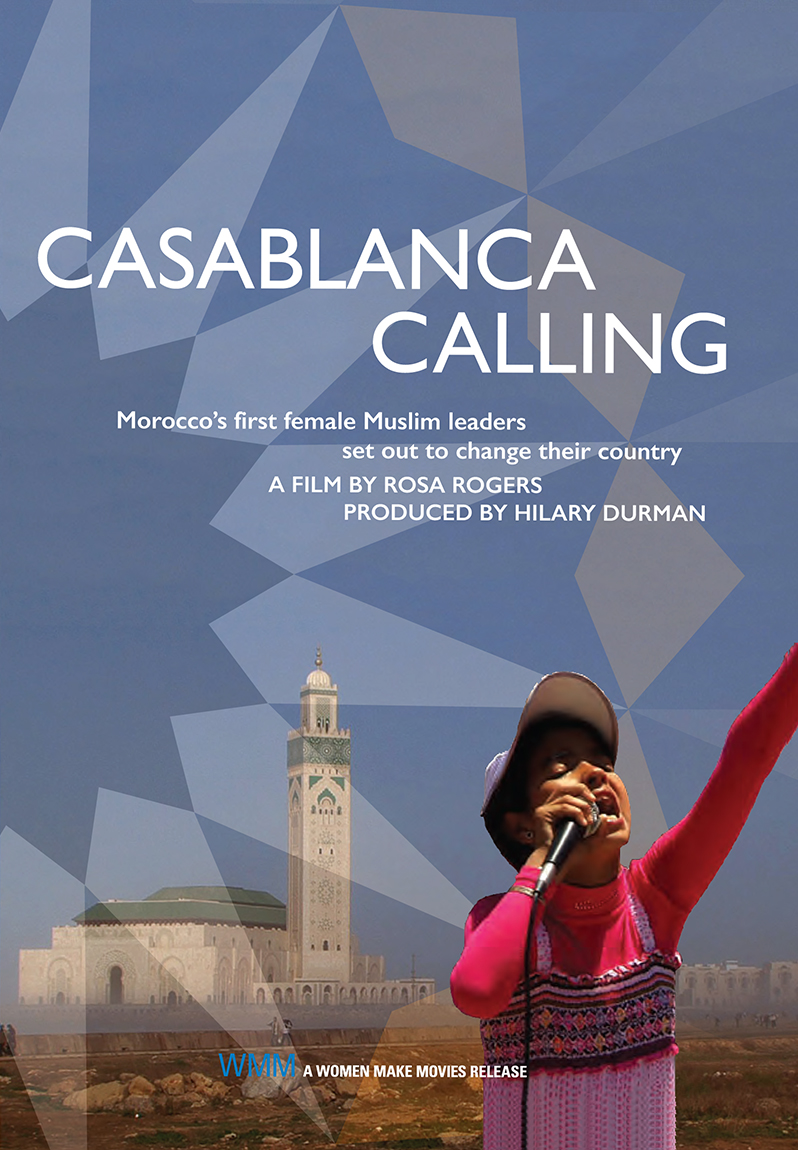 UK | 2014 | 70 minutes | Color | DVD | Arabic | Subtitled | Order No. 141133
SYNOPSIS
As political conflict and change sweep the Arab world, CASABLANCA CALLING highlights a quiet social revolution under way in Morocco, where 60% of the women have never attended school. For the first time, Moroccan women are trained and employed as official Muslim leaders or morchidat. Charged with teaching an Islam based on tolerance, compassion and equality, they provide vital support and guidance to communities, especially to girls and women. At the film's heart are Hannane, Bouchra and Karima, three morchidat assigned to mosques in different parts of Morocco. CASABLANCA CALLING follows them for a year on rounds to schools and other sites to provide advice on marriage and employment; champion education for girls and women; caution against early marriage; and help resolve personal problems. Offering unique access to a story we rarely see, this illuminating documentary demonstrates how women's empowerment through moderate Islam is transforming a nation.
PRESS
"A deeply meaningful and important film about a new, enlightened generation of Muslim women leaders who will undoubtedly change the future of women in Morocco."
"***1/2 Offering an inspiring look at a little-publicized effort at humanitarian reform within Islam, this is highly recommended."
"Their sense of feminist collectivity is so strong, it signals the beginnings of significant change, spreading throughout urban centres and rural villages, and seeping gradually into the greater public consciousness."
"It is a most engaging, informative and hopeful film."
SCREENING HIGHLIGHTS AND AWARDS
Indonesian International Women's Film Festival - Award of Excellence
DOXA Vancouver
One World Human Rights Film Festival
Women's Film Festival Vienna
Berlin Feminist Film Festival
Global Peace Film Festival
ABOUT FILMMAKER(S)
Rosa Rogers
Rosa began her film making career making short experimental dance and poetry films for Channel 4 which won prizes at festivals around the world. She was drawn to the world of documentaries and over the past few years has directed many short documentaries for leading UK broadcasters which have been shown across several continents. Prize winning films include: THE GREATEST SHOW ON EARTH, the story of a deaf dancer who performs in the Rio Carnival; DRAGON PEOPLE, a young photographer's journey through modern China; and BACK TO BOMBAY in which a British Indian woman travels to India to meet her family for the first time. She has twice been a finalist in the One World Media Awards. CASABLANCA CALLING is her first feature documentary, following the work of Morocco's new generation of female Muslim leaders. Rosa is currently editing her second feature documentary, PIRATES OF SALE, which tells the story of the transformation of a group of disadvantaged young people in Morocco into world-class contemporary circus artists. (4/14)
Subject Areas
RELATED LINKS
YOU MIGHT ALSO BE INTERESTED IN
Shopping Cart