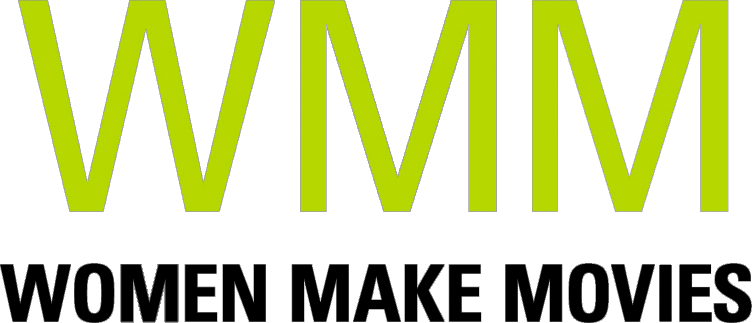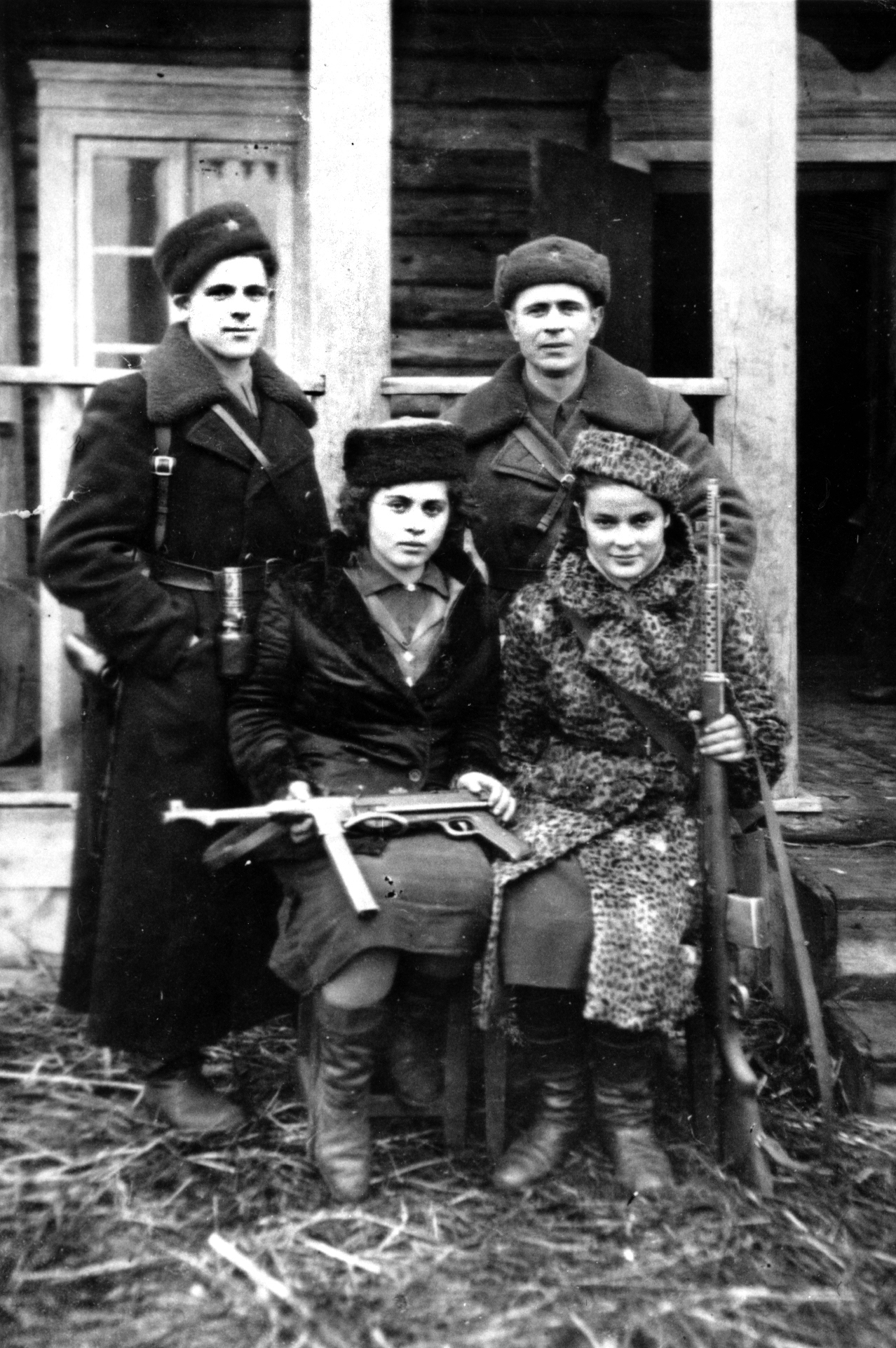 Daring to Resist: Three Women Face the Holocaust
1999 | 57 minutes | Color | DVD | Order No. 00653
SYNOPSIS
Why would a young person choose resistance rather than submission during Hitler's reign of terror while her world was collapsing around her? In this gripping documentary, three Jewish women answer this question by recalling their lives as teenagers in occupied Holland, Hungary and Poland, when they refused to remain passive as the Nazis rounded up local Jewish populations. Defying her family's wishes, each girl found an unexpected way of fighting back--as a ballet dancer shuttling Jews to safe houses and distributing resistance newspapers; as a photographer and partisan waging guerrilla war against the Germans; and as a leader in an underground Zionist group smuggling Jews across the border. Enriched by home movies, archival footage, and previously unpublished photographs, the women's varied and vibrant stories provide a unique look at Jewish resistance to Nazism, a subject all too often consigned to history's footnotes.
PRESS
"Women's roles during the Third Reich have received little attention in monographs and films; even less work has been done on the contributions women made to resistance under Nazism. [This] film will begin to fill in information on this much neglected subject."
"A powerful example for young people, especially young women, of how to take a stand and make a difference in their lives and those of others."
"What really impressed me, in addition to the women's narratives and warm, lively manner, was the professionalism of the editing. This is such important work."
"Given the lack of focus in existing materials on what women were doing to resist, not just what women suffered under Nazi power, this video should receive wide reception and use in schools and synagogues and churches."
SCREENING HIGHLIGHTS AND AWARDS
YALSA - Selected Video for Young Adults
ABOUT FILMMAKER(S)
Barbara Attie
Barbara Attie has worked with Janet Goldwater for many years. They are recipients of the Pew Fellowship in the Arts. Since 1990, Attie and Goldwater have collaborated on award-winning documentaries for national and international broadcast.

Barbara Attie produced and directed, DARING TO RESIST (with Martha Lubell), about three teenage girls in the anti-Nazi resistance, narrated by Janeane Garofalo. Broadcast nationally on PBS in 2000 and distributed by Women Make Movies. She also produced RUFUS JONES: A LUMINOUS LIFE (with Sharon Mullally, 2001), a profile of a leading Quaker who co- founded the American Friends Service Committee. Lastly, Attie produced SKIN AND INK with Maureen Wellner and Nora Monroe, 1989), an exploration of the tattoo culture.

Attie studied architecture and worked as a medical photographer before earning an MFA in film and media arts from Temple University in 1996. (8/14)
Martha Goell Lubell
Produced and directed Daring to Resist with Barbara Attie. The film was broadcast nationally on PBS in 2000, 2001 and 2002 and screened at high schools, Holocaust organizations and film festivals including the Double Take (now Full Frame) International Documentary Festival at Duke University, the Human Rights Watch International Film Festival at Lincoln Center in New York, and Women in the Directors Chair Film Festival, Chicago. The film won first prize for Holocaust Biography, International Jewish Video Competition Berkeley, CA and Grand Prize Documentary, Atlantic City Film Festival. Lubell's recent credits include Faces of the Holocaust and Crosstown.

She was associate producer for the Discovery Network's Emmy Award-winning series Teacher TV during 1992 and 1993. Lubell has produced two series of documentaries for WHYY Public Radio: Hard Times for Dreaming and When a Plant Closes. She was a researcher for CBS News and ABC News from 1970 until 1975 in New York, Paris and Japan. (09/09)
YOU MIGHT ALSO BE INTERESTED IN
God Sleeps in Rwanda
Uncovering amazing stories of hope in the aftermath of the Rwandan genocide, Academy Award-Nominee GOD SLEEPS IN RWANDA captures the spirit of five courageous women as they rebuild their lives, redefine women's roles in Rwandan society and bring hope to a wounded nation. The 1994 Rwandan Genocide left the country nearly 70 percent female, handing Rwanda's women an extraordinary burden and an unprecedented opportunity. Girls are attending school in record numbers, and women now make up a large part of the country's leadership. Working with two cameras and no crew except for their translator—a genocide survivor herself—the filmmakers uncover incredible stories: an HIV-positive policewoman raising four children alone and attending night school to become a lawyer, a teenager who has become head of household for her four siblings, and a young woman orphaned in her teens who is now the top development official in her area. Heart-wrenching and inspiring, this powerful film is a brutal reminder of the consequences of the Rwandan tragedy, and a tribute to the strength and spirit of those who are moving forth. ** Emmy Winner for Best Documentary and Academy Award Nominee for Best Documentary Short!**
Learn more
Blessed Is the Match: The Life and Death of Hannah Senesh
At only 22, Hungarian poet Hannah Senesh made the ultimate sacrifice – having already escaped Nazi-occupied Europe for Palestine and freedom, she returned, parachuting in behind enemy lines in a valiant effort to save Hungary's Jews from deportation to Auschwitz and certain death. Captured immediately upon crossing the border into Hungary, Hannah was tortured and taken to a prison in Budapest, yet she refused to reveal the coordinates of her fellow resistance fighters - even when they also arrested her mother, Catherine. Hannah became a symbol of courage for her fellow prisoners, encouraging them to remain in good spirits, never losing faith in her Jewish identity, even as she was led out to be executed by firing squad. Narrated by Academy Award® Nominee Joan Allen, BLESSED IS THE MATCH is a truly moving memorial that brings to life this Holocaust heroine through interviews with Holocaust historians, eyewitness accounts from those on the rescue operation as well as in the prison, rare family photographs and the writings of Hannah and her mother. The film recreates Hannah's perilous and heartbreaking mission, reconstructs her defiant months in the Gestapo prison and – through Hannah's diary entries and poetry – looks back on the life of a talented and complex girl who came of age in a world descending into madness.
Learn more
Shopping Cart