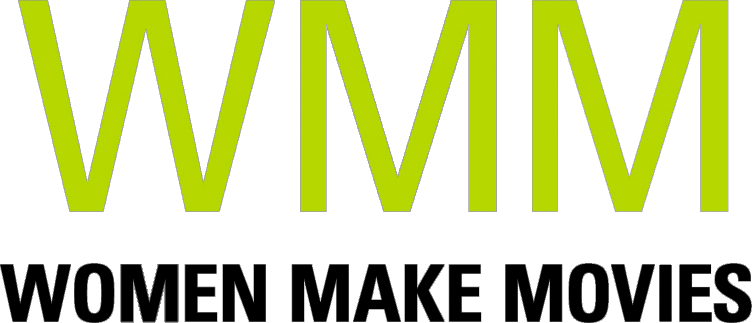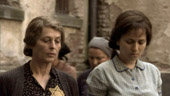 Blessed Is the Match: The Life and Death of Hannah Senesh
2008 | 84 minutes | Color | DVD | Order No. W111014
SYNOPSIS
At only 22, Hungarian poet Hannah Senesh made the ultimate sacrifice – having already escaped Nazi-occupied Europe for Palestine and freedom, she returned, parachuting in behind enemy lines in a valiant effort to save Hungary's Jews from deportation to Auschwitz and certain death. Captured immediately upon crossing the border into Hungary, Hannah was tortured and taken to a prison in Budapest, yet she refused to reveal the coordinates of her fellow resistance fighters - even when they also arrested her mother, Catherine. Hannah became a symbol of courage for her fellow prisoners, encouraging them to remain in good spirits, never losing faith in her Jewish identity, even as she was led out to be executed by firing squad.

Narrated by Academy Award® Nominee Joan Allen, BLESSED IS THE MATCH is a truly moving memorial that brings to life this Holocaust heroine through interviews with Holocaust historians, eyewitness accounts from those on the rescue operation as well as in the prison, rare family photographs and the writings of Hannah and her mother. The film recreates Hannah's perilous and heartbreaking mission, reconstructs her defiant months in the Gestapo prison and – through Hannah's diary entries and poetry – looks back on the life of a talented and complex girl who came of age in a world descending into madness.
PRESS
"A miracle – moving, informative, unforgettable… It's truly a landmark."
"Inspirational and moving. This remarkable film will ensure that future generations know the fascinating story of Hannah Senesh and her extraordinary courage and idealism."
"A beautiful and deeply moving story of a remarkable young woman's courage, strength and sacrifice."
"Engrossing. Dramatic. Should have a long life in educational outlets after fest exposure and limited theatrical play."
SCREENING HIGHLIGHTS AND AWARDS
Academy Awards, Short List Best Documentary
Atlanta Jewish Film Festival, Audience Award
Heartland Film Festival, Crystal Heart Award
Palm Springs International Film Festival, Best of Fest
Tucson Jewish Film Festival, Best Documentary
Denver Jewish Film Festival
Garden State Film Festival
Hong Kong Jewish Film Festival
Houston Jewish Film Festival
New Jersey Jewish Film Festival
Pittsburgh Jewish Israeli Film Festival
San Diego Jewish Film Festival
Seattle Jewish Film Festival
Washington Jewish Film Festival
ABOUT FILMMAKER(S)
Roberta Grossman
An award-winning filmmaker with a passion for history and social justice, Roberta Grossman has written and produced more than forty hours of documentary television. She was the series producer and co-writer of 500 Nations, the eight-hour CBS mini-series on Native Americans hosted by Kevin Costner. Grossman's feature documentary, Homeland: Four Portraits of Native Action, premiered in February 2005, and has screened and won awards at more than forty festivals worldwide. Other writing and producing credits include In the Footsteps of Jesus, a four-hour special for the History Channel; Hollywood and Power: Women on Top, a special for AMC; The Rich in America: 150 Years of Town and Country Magazine for A&E, The History of Christianity: the First Thousand Years, a four-hour special on A&E, Medal of Honor, a six-part television series produced for U.S. News and World Report, and Heroines of the Hebrew Bible and Judas for the A&E series Mysteries of the Bible. (11/10)
Subject Areas
RELATED LINKS
YOU MIGHT ALSO BE INTERESTED IN
Shopping Cart