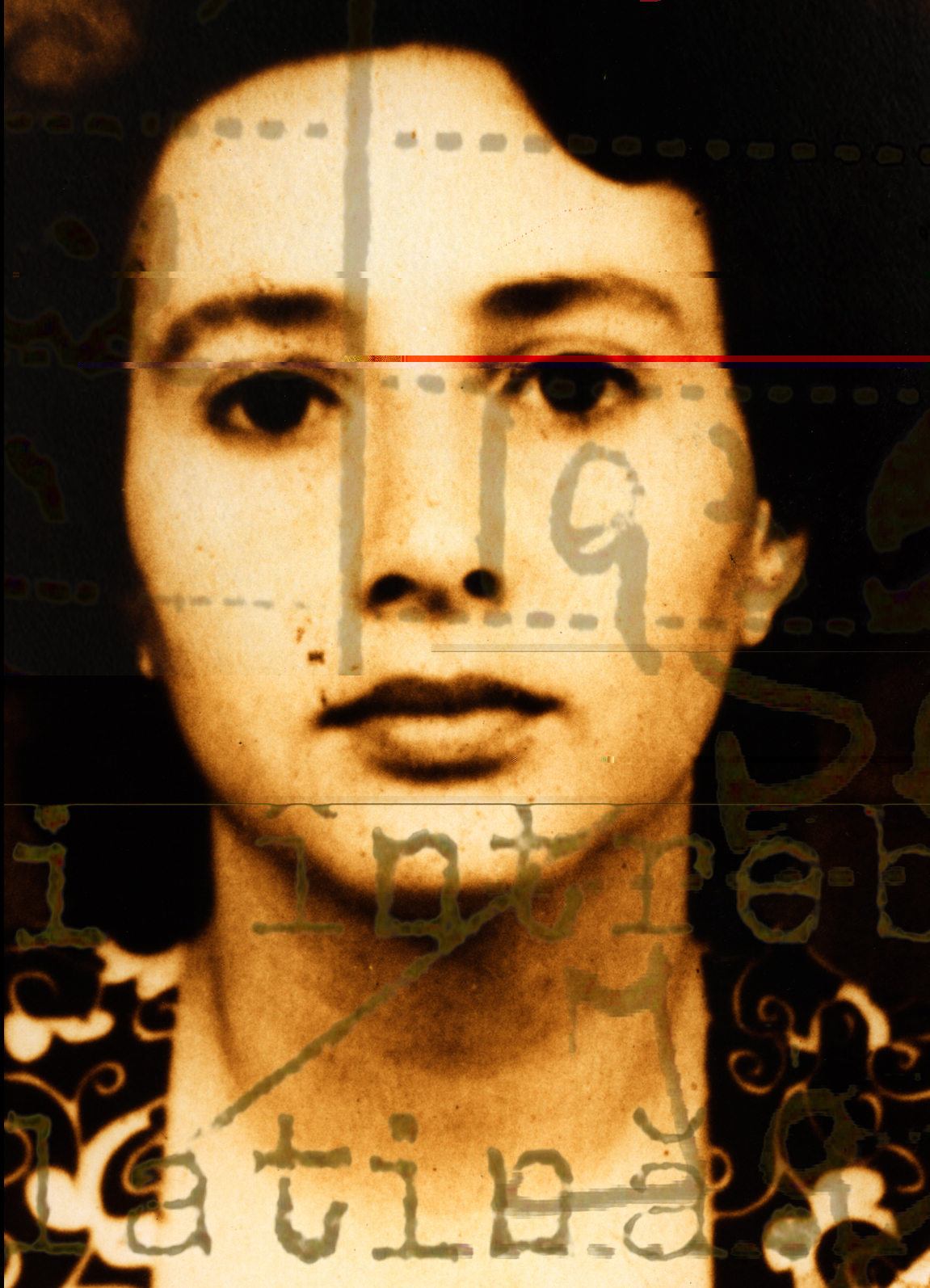 US | 2001 | 90 minutes | Color/BW | DVD | English/Romanian/French/Hebrew | Subtitled | Order No. 03782
SYNOPSIS
Filmmaker Irene Lusztig unearths a dark family secret in search of answers and reconciliation in her breakthrough feature documentary, RECONSTRUCTION. In communist Romania 1959, Lusztig's maternal grandmother, Monica Sevianu, took part in a failed bank robbery (known as the Ioanid Gang bank heist) and was condemned to life in prison. Forty years later, the filmmaker returns to Bucharest to reassemble the pieces of her shocking story and construct a portrait of her estranged and enigmatic grandmother. The title of the documentary derives from a bizarre government propaganda film that reenacts the crime and trial of the robbery and shockingly stars the actual members of the Ioanid Gang – including Monica Sevianu. This surreal docu-drama incorporates interviews, contemporary footage shot in Bucharest and rare archival images, Lusztig reveals a mesmerizing family story spanning three generations about the subversive crime of six Jewish intellectuals, while presenting a compelling and complex examination of modern-day Romania.
PRESS
"This amazing feature…should screen at film schools as an example of personal docu at its best."
"Vivid, thrilling...a film of ambition and scope...one of the best films of 2001."
"Lusztig's version of the 'facts' unfolds as a sophisticated, poetic reflection on potraiture and historical detective work...Lusztig's film is a long-awaited gift...'Reconstruction' is a necessary 're-writing' of history."
"Far more than a curiosity of family anecdote, the story touches on issues of ideology, racism, freedom, and love - not to mention the nature of filmmaking itself."
"…evokes powerful family relationships and the complex post-communist changes in Eastern Europe."
"Multi-layered and complex…The film is of interest to those concerned with Eastern European politics and history, women in prison, and media politics."
SCREENING HIGHLIGHTS AND AWARDS
Vancouver International Film Festival
Atlanta Film Festival
Cleveland International Film Festival
Singapore International Film Festival
IDFA Amsterdam International Documentary Festival - FIPRESCI Jury Nomination
San Francisco International Film Festival - Certificate of Merit
Boston Society of Film Critics - "Rediscoveries/Discoveries" Award Boston Society of Film Critics - "Rediscoveries/Discoveries" Award
New England Film Festival - Best Documentary
Docaviv Documentary Film Festival
It's All True Sao Paolo Documentary Film Festival
Documentary Fortnight, Museum of Modern Art, NY
Boston International Women's Film Festival
Palic International Film Festival Serbia
Alpe Adria Cinema Film Festival Italy
New York Jewish Women Film Festival
ABOUT FILMMAKER(S)
Irene Lusztig
Irene Lusztig's film and video work mines old images and technologies for new meanings in order to reframe, recuperate, and reanimate forgotten and neglected histories. Often beginning with rigorous research in archives, her work brings historical materials into conversation with the present day, inviting viewers to explore historical spaces as a way to contemplate larger questions of politics, ideology, and the production of personal, collective, and national memories. Much of her current work is centered on public feminism, language, and histories of women and women's bodies, including her debut feature Reconstruction (2001) the feature length archival film essay The Motherhood Archives (2013) and the ongoing web-based Worry Box Project (2011). Born in England to Romanian parents, Irene grew up in Boston and has lived in France, Italy, Romania, China, and Russia. Her work has been screened around the world, including at the Berlinale, MoMA, Museum of Fine Arts Boston, Anthology Film Archives, Pacific Film Archive, Flaherty NYC, IDFA Amsterdam, RIDM Montréal, Ambulante, and on television in the US, Europe, and Taiwan. She has received grants from the Massachusetts Foundation for the Humanities, Massachusetts Cultural Council, LEF Foundation, New York State Council for the Arts, and Sustainable Arts Foundation and has been awarded fellowships at the MacDowell Colony, the Flaherty Film Seminar, the Radcliffe Institute for Advanced Study, and Harvard's Film Study Center. She is the 2016-17 recipient of a Rydell Visual Arts Fellowship and a Fulbright Fellowship in Portugal. She teaches filmmaking at UC Santa Cruz where she is Associate Professor of Film and Digital Media; she lives in the Santa Cruz Mountains. (2/18)
YOU MIGHT ALSO BE INTERESTED IN
The Motherhood Archives
Archival montage, science fiction and an homage to 1970s feminist filmmaking are woven together to form this haunting and lyrical essay film excavating hidden histories of childbirth in the twentieth century. After several years of buying films online and working in historical archives, award-winning filmmaker Irene Lusztig amassed an unusual and fascinating collection of found footage aimed at teaching women how to be pregnant, give birth, and look after babies, along with training films for obstetricians and health care professionals, and a handful of home movies. Assembling her extraordinary trove from over 100 different sources, including newly rediscovered Soviet and French childbirth material tracing the evolution of Lamaze, THE MOTHERHOOD ARCHIVES inventively untangles the complex, sometimes surprising genealogies of maternal education. This extraordinary achievement illuminates our changing narratives of maternal success and failure while raising important questions about our social and historical constructions of motherhood.
Learn more
Lives: Visible/Leftovers
Lesbians in a box…two thousand private snapshots hidden away for over fifty years reveal the rich history of Chicago's working class butch/fem life in the pre-Stonewall era.
Learn more
Shopping Cart