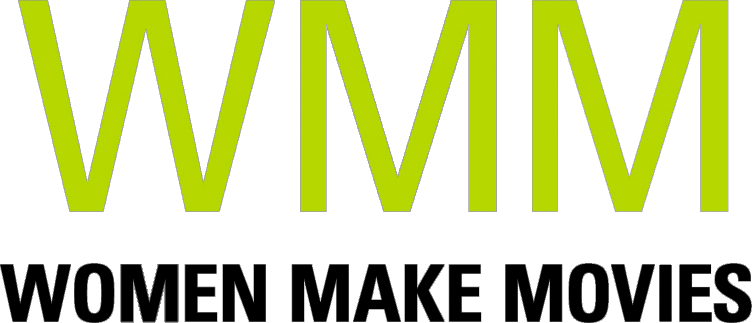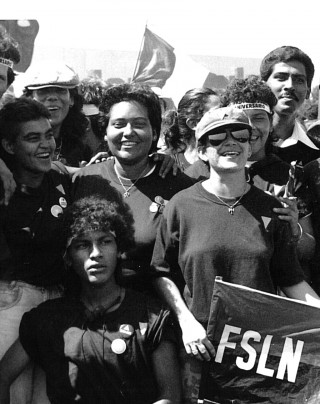 England | 1991 | 25 minutes | Color | DVD | Subtitled | Order No. 99279
SYNOPSIS
Nicaragua is known for the Sandinista Revolution, an inspiring struggle for national liberation. What has never been told before is the story of how homosexuals, in the teeth of a machista Roman Catholic culture, battled for their own space inside the Revolution. What really happened when the Sandinistas found their soldiers and revolutionary comrades falling in love with the wrong sex?

The unique story is related through the drama of personal experience. Lupita tells of life as a 14 year-old urban guerilla making cocktails in her back room--and what happened when she came out as a lesbian. Alfonso explains how he discovered cottaging in Managua's ruined Cathedral. Walleska confesses to running away to join the Sandinista People's army at 13, and undercover lesbian relationships in uniform.

In the film, ex-President Daniel Ortega analyses the struggle within the FSLN over respect for lesbian and gay rights. The gay community is shown taking sex education to the streets and into the buses in Nicaragua's innovative AIDS program. And the emerging gay and lesbian movement asks how will they survive the threat of a hostile new government since the Sandinistas lost power?

SEX AND THE SANDINISTAS also explores the hidden world of lesbian and gay culture in Managua- from safe sex demonstrations to drag shows; from lesbian love poetry to debates about butch/femme role playing; and a tribute to Nicaragua's homosexual indigenous ancestors. Without assuming any prior knowledge of Nicaraguan history, the film brings to life the extraordinary and valuable experience of lesbians and gays coming out in the whirlwind of a Latin American revolution.
PRESS
"Nicaraguan lesbians and gays are revolutionizing the revolution. See it, it's a must!"
SCREENING HIGHLIGHTS AND AWARDS
NY and SF Lesbian and Gay Film Festivals
NY Human Rights Watch Festival
ABOUT FILMMAKER(S)
Lucinda has worked for over 20 years as a Director and Executive Producer of documentaries for Channel 4, BBC, Scottish Television and Sky that have been broadcast both in the UK and internationally. She specialized in human rights and social justice films. Her prizes include Amnesty International's Media Award and ECHO Human Rights Award. As one of the founder members of media co-op, she's also been involved in founding a number of feminist, LGBT, solidarity and peace activist groups and campaigns, as well as a housing co-operative. She's on the Board of Positive Action in Housing and was Branch Secretary of her trade union BECTU, Chair of the Board of Directors of Glasgow Media Access Centre, a Board Member of Glasgay, and elected Board Member the European Documentary Network. She has been a Skillset careers advisor and a mentor for Scotland's Screen Academy, the Prince's Trust and SCVO's Equalities program. Before media co-op, Lucinda was elected Board Member of the European Documentary Network, Branch Secretary of her trade union BECTU, and co-founded a housing co-operative. Lucinda has a lifetime's experience as an activist in feminist, LGBT, anti-racist, peace and solidarity campaigns. She also tutors on international forums for emerging documentary filmmakers in Latin America, Middle East and Asia. Lucinda loves her bicycle and she grows geraniums and potatoes on the roof of her flat. (01/20)
YOU MIGHT ALSO BE INTERESTED IN