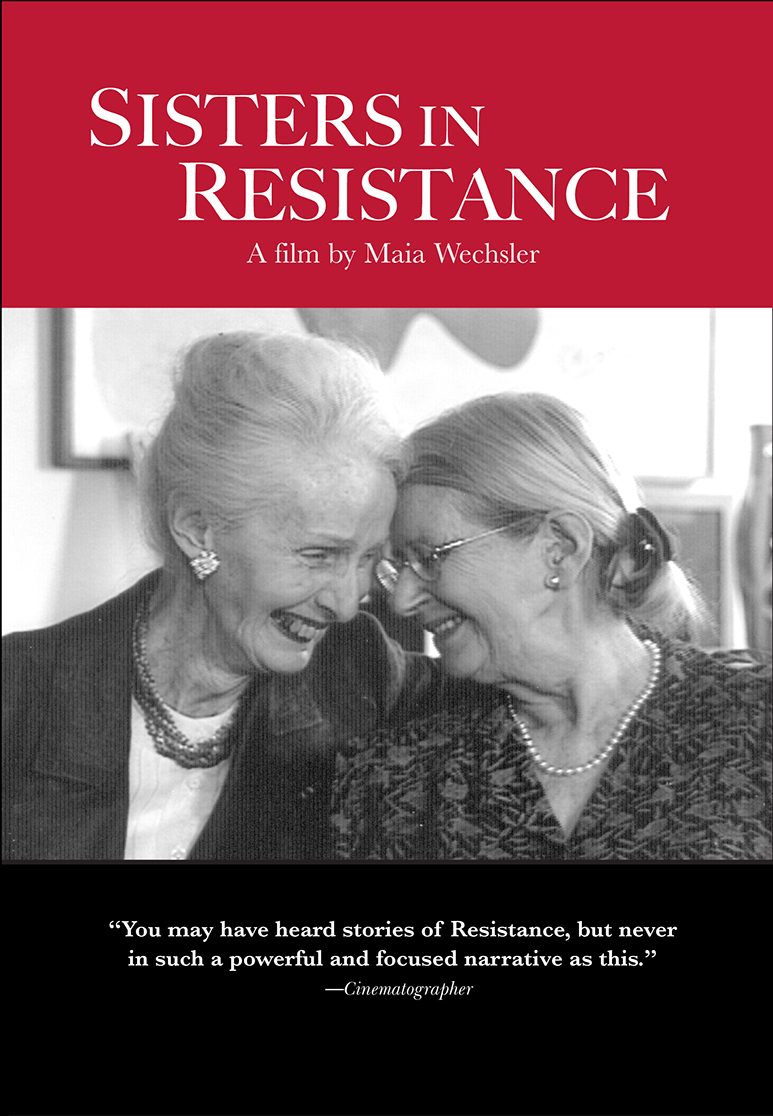 US/France | 2000 | 60 minutes | Color | DVD | Subtitled | Order No. 02756
SYNOPSIS
"This compelling documentary shares the story of four French women of uncommon courage who, in their teens and twenties, risked their lives to fight the Nazi occupation of their country. Neither Jews nor Communists, they were in no danger of arrest before they joined the Resistance. They could have remained safe at home. But they chose to resist. Within two years all four were arrested by the Gestapo and deported as political prisoners to the hell of Ravensbruck concentration camp, where they helped one another survive. Today, elderly but still very active, they continue to push forward as social activists and intellectual leaders in their fields. The film captures their amazing lives, and reveals an uncommon, intense bond of friendship that survives to this day." - Human Rights Watch International Film Festival
PRESS
"With a deft gift for storytelling, first time filmmaker Maia Wechsler, captures the courage and dignity of four not so ordinary French women who decided that they could resist and make a difference during the Nazi occupation of their country during WWII."
"This story of sisterhood and moral courage had a roomful of filmgoers misting over in sadness and admiration."
"You may have heard stories of Resistance, but never in such a powerful and focused narrative as this. I urge you to view this film…"
SCREENING HIGHLIGHTS AND AWARDS
Jan Karski Film Award, Ntl. Fdn. for Moral Courage
Best Documentary, Women in Cinema Film Festival
Outstanding Doc, Academy Award Screening Committee
Human Rights Watch International Film Festival
Silverlake Film Festival
Films des Femmes, Creteil, France
Women in Cinema Film Festival, Seattle - Best Documentary
Avignon-New York Film Festival
Double Take Documentary Film Festival
Nationally Broadcast on PBS Series Independent Lens
ABOUT FILMMAKER(S)
Maia Wechsler
Maia Wechsler has worked in documentary film in New York City for eight years. Prior to her work in film, she was a journalist in Paris, where her immersion in the history of France during the Nazi occupation led to her film SISTERS IN RESISTANCE. Her work in documentary film and video includes co-producer of the feature-length LIFTING THE FOG: THE BOMBING OF HIROSHIMA AND NAGASAKIi; producer and director, IN WORD AND DEED, about an activist church on New York's Lower East Side; editor, Life Choices, a syndicated medical show; assistant editor, dance segment, ACCENT ON THE OFFBEAT, for Maysles Films; assistant editor, a series of TV commercials for Maysles Films; assistant editor, FALLEN CHAMP: THE UNTOLD MIKE TYSON STORY, directed by Barbara Kopple; assistant editor, A PERFECT CANDIDATE; assistant editor, THE ORPHAN TRAINS; and production manager, MY KNEES WERE JUMPING: REMEMBERING THE KINDER TRANSPORTS.

As a journalist, Ms. Wechsler was special correspondent for U.S. News and World Report in Paris, for which she covered the trial of Nazi war criminal Klaus Barbie, and managing editor of Passion, an English-language Paris city monthly. Back in the United States, she was a business and arts writer at The Times in Trenton, New Jersey. As a student in Paris and New York, she studied and wrote about the anti-Jewish laws of Vichy France and did original research on the American government response to Vichy anti-Semitism. (09/09)
Subject Areas
RELATED LINKS
YOU MIGHT ALSO BE INTERESTED IN
93Queen
93QUEEN chronicles the creation of the first all-female Hasidic ambulance corps in New York City.
Learn more
Marceline. A Woman. A Century
A fascinating portrait of the persevering French filmmaker, writer, and Holocaust survivor Marceline Loridan-Ivens

This film is currently available for booking for exhibition only. All purchases – digital or physical – will be put on pre-order and available, April, 2019.
Learn more
Shopping Cart