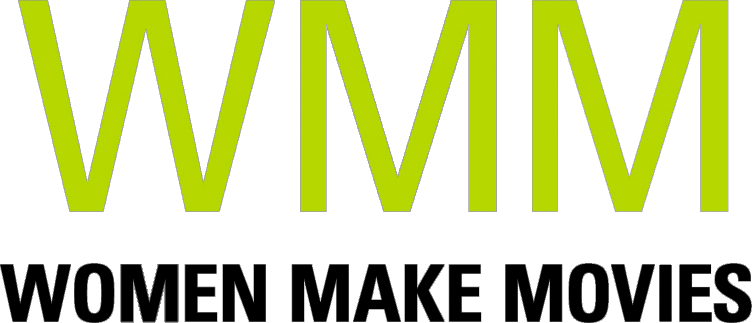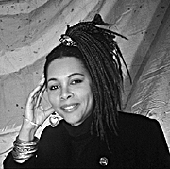 The Cinematic Jazz of Julie Dash
1992 | 27 minutes | Color | DVD | Order No. 99497
SYNOPSIS
From her innovative short works to her critically acclaimed feature debut DAUGHTERS OF THE DUST, the films of Julie Dash have broken new cinematic ground and redefined black women's images on screen. In this wide-ranging interview, Dash talks about her background, development and approach to movie making, as well as the struggles, victories and interdependence of African American women filmmakers. Excerpts from early films and DAUGHTERS OF THE DUST, the dramatic feature about different generations of South Carolina sea islanders which has thrilled audiences across the nation, underscore the originality of this immensely gifted artist.
PRESS
"Twenty-two years after it was made The Cinematic Jazz of Julie Dash remains one of the most insightful interviews with the now iconic filmmaker, Julie Dash."
SCREENING HIGHLIGHTS AND AWARDS
African American Women in the Arts Festival
Festival Sundiata
Fifth Annual Women of Color Film and Video Festival
Ibeji Women's Festival of the Arts
Maysles Cinema
ABOUT FILMMAKER(S)
Yvonne Welbon
An award-winning independent filmmaker, originally from Chicago, Yvonne Welbon received a B.A. in history from Vassar College in Poughkeepsie, New York. Thereafter, she spent six years in Taipei, Taiwan, where she taught English, learned Mandarin Chinese, and at the age of 23, founded and published a premiere arts magazine with $300. She ran the magazine for five years.

Welbon returned to the United States and enrolled in the School of the Art Institute of Chicago and earned an M.F.A. with a concentration in film and video and in 2001 a Ph.D. in Radio/TV/Film from Northwestern University. She is also a graduate of the American Film Institute's Directing Workshop for Women.

Welbon has successfully produced and distributed over 20 films including Living with Pride: Ruth Ellis@ 100, winner of ten best documentary awards—including the GLAAD Media Award for Outstanding Documentary and Sisters in Cinema a documentary on the history of black women feature film directors. Her films have screened on PBS, Starz/Encore, TV-ONE, IFC, Bravo, the Sundance Channel, BET, HBO and in over one hundred film festivals around the world including Toronto, Berlin and Sundance.

She is currently producing The New Black, a documentary directed by Yoruba Richen and her first trans-media project, Sisters in the Life: 25 Years of Out African American Lesbian Media-making (1986 – 2011), a web based online community building project that also includes a book of essays, a documentary, an archive and a mobile application. (8/14)
Subject Areas
RELATED LINKS
YOU MIGHT ALSO BE INTERESTED IN
Illusions
The time is 1942, a year after Pearl Harbor; the place is National Studios, a fictitious Hollywood motion picture studio. Mignon Duprée, a Black woman studio executive who appears to be white and Ester Jeeter, an African American woman who is the singing voice for a white Hollywood star are forced to come to grips with a society that perpetuates false images as status quo. This highly-acclaimed drama by one of the leading African American women directors follows Mignon's dilemma, Ester's struggle and the use of cinema in wartime Hollywood: three illusions in conflict with reality. From the director of the critically acclaimed DAUGHTERS OF THE DUST.
Learn more
Shopping Cart