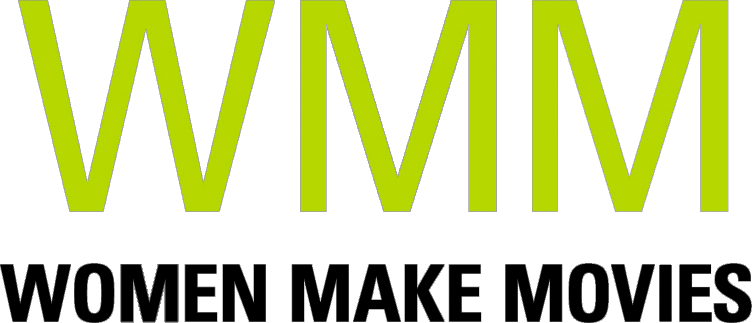 Women Who Made the Movies
1992 | 55 minutes | Color/BW | DVD | Order No. 99055
SYNOPSIS
WOMEN WHO MADE THE MOVIES traces the careers and films of such pioneer women filmmakers as Alice Guy Blaché, Ruth Ann Baldwin, Ida Lupino, Leni Riefenstahl, Dorothy Davenport Reid, Lois Weber, Kathlyn Williams, Cleo Madison, and many other women who made a lasting contribution to cinema history with their films. Featuring clips from the films, rare archival footage and stills, WOMEN WHO MADE THE MOVIES brings to life the works of these remarkable women. Critical viewing for all those interested in the history of cinema.
PRESS
"Infuriates and exhilarates all at once-infuriating that such film giants have been shunned by history, exhilarating to have them discovered and put in their proper perspective."
SCREENING HIGHLIGHTS AND AWARDS
ABOUT FILMMAKER(S)
Gwendolyn Audrey Foster attended Douglass College for Women, part of Rutgers University in New Brunswick, NJ, where she earned her BA in English and a certificate in Women's Studies. Foster is Willa Cather Professor in English and Film Studies at the University of Nebraska, Lincoln, where she specializes in film, class, race and gender studies, as well as eco-critical approaches to film and popular culture.

Her many books include Women Film Directors: An International Bio-Critical Dictionary (1995); Women Filmmakers of the African and Asian Diaspora (1997); Identity and Memory: The Films of Chantal Akerman (2003); Performing Whiteness (2003); Class-Passing (2005); A Short History of Film (2013); and Disruptive Feminisms: Raced, Gendered, and Classed Bodies in Film (2016).

Foster teaches a broad variety of courses that reflect her diverse interests, including, for example, Women Film directors, Women as Heroines in Cinema, Women in Popular Culture, and Marxist Feminist approaches to Italian cinema. Her documentary film, WOMEN WHO MADE THE MOVIES is distributed by Women Make Movies, New York, and has become a classic in the field of feminist cinema history. (4/16)
Wheeler Winston Dixon is the Ryan Professor of Film Studies, Professor of English at the University of Nebraska, Lincoln, and Editor in Chief of the Quarterly Review and Film and Video. Dixon teaches courses in film history, theory and criticism.

During the 1960s he worked as an experimental filmmaker in New York, then moved to Los Angeles and London in the late 60s and early 70s to work within the film industry. He left Hollywood in 1976 after a career as a post-production supervisor to pursue a career in academe.

Dixon received his Ph.D. in English from Rutgers University in 1982, and is the author or editor of numerous books.

Dixon has also served as a Guest Film Programmer at The National Film Theatre of the British Film Institute in London as a lecturer, in addition to creating seasons of film programs on Dystopian Science Fiction films and the films of Terence Fisher, as well as conducting an on-stage interview with two-time Academy Award-winning director and cinematographer Freddie Francis.

As a film and video maker, Dixon's feature and short films include "What Can I Do?," "Serial Metaphysics," "Squatters," "The Warm Midwestern Bedroom Does Not Matter," "The DC 5 Memorial Film," "Quick Constant and Solid Instant," "Numen Lumen," "An Evening with Chris Jangaard" and many other films. In January of 2004, his films were digitally remastered at NETV, Nebraska, and preserved in Digibeta format. These Digibeta masters now are archived at The Museum of Modern Art, along with the rest of Dixon's film originals. He has served as a juror for The Southwest Alternate Media Project and The National Student Academy Awards, and has received numerous grants and fellowships, including grants from the Rockefeller Foundation, The Royal Film Archive of Belgium, and The Layman Foundation. (7/07
YOU MIGHT ALSO BE INTERESTED IN
Girl From God's Country: The History of Women in Film and Other War Stories
GIRL FROM GOD'S COUNTRY is the untold story of the first female independent filmmaker and action-adventure heroine, Nell Shipman (1892-1970), who left Hollywood to make her films in Idaho. An unadulterated, undiscovered adventure tale of a pioneering woman who rewrote the rules of filmmaking, and, in so doing, paved the way for independent voices–especially prominent female voices in today's film industry. Her storylines of self-reliant women overcoming physical challenges in the wilderness and often, rescuing the male lead, shattered the predictable cinematic formulas of large studio productions. Featuring rare archival footage by early pioneers, including minority filmmakers, Zora Neale Hurston and Miriam Wong, the first Chinese-American filmmaker in 1914 and present day interviews with Geena Davis and the Director of Women in Film, GIRL FROM GOD'S COUNTRY discuss how gender-inequities that Shipman and her counterparts faced perpetuate in today's film industry. Emblematic of an entire lost generation of female producers and directors in silent film, Nell Shipman's legacy has remained a buried treasure in film history for nearly 100 years. Required viewing for Women's and Cinema Studies.
Learn more
Shopping Cart