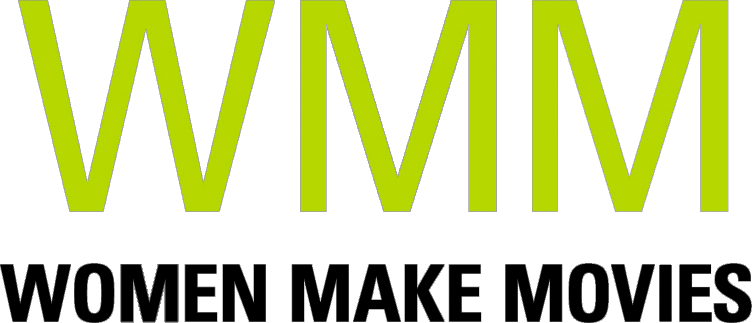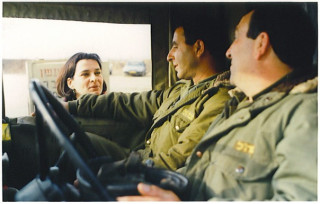 Israel | 1996 | 57 minutes | Color | DVD | Subtitled | Order No. 99481
SYNOPSIS
Israeli filmmaker Michal Aviad provides a woman's take on how national culture is informed by male identity through the military experience that bonds her country's Jewish men. EVER SHOT ANYONE? documents Aviad's attempt to infiltrate the world of army reservists during their annual tour of duty on the Golan Heights. Gradually, but not without suspicion and hostility toward the intruder in their midst, the middle-aged civilian-soldiers reveal notions about male identity, friendship, family and gender relations. This dominant male culture through the eyes of the ultimate outsider--a woman.
PRESS
"...a woman director, a feminist, went to join Israeli soldiers...with serious, heavy questions. She came back with a funny, thought-provoking film."
"...reveals a language usually hidden from women,...yet so enchanting to the men trapped by it."
SCREENING HIGHLIGHTS AND AWARDS
Hong Kong International Film Festival
Israeli Film Festival, New York
International Public Television Conference (INPUT '96)
ABOUT FILMMAKER(S)
Michal Aviad was born in Jerusalem and studied literature, philosophy and cinema after graduating high school. During the 1980s she lived in San Francisco, where she started making films, and since returning to Israel in 1991, she has continued to write, direct and produce award-winning documentaries. Her films include: ACTING OUR AGE (1987, USA), THE WOMEN NEXT DOOR (1992, Israel), EVER SHOT ANYONE? (1995, Israel), JENNY & JENNY (1997, Israel), RAMLEH (2001, Israel), and FOR MY CHILDREN (2002, Israel). Aviad's films examine the complex relationships between women's issues and the Palestinian-Israeli conflict, militarism, and ethnicity. In November 2019, Aviad was rewarded one of Israel's most prestigious awards, the Landau Award for Arts and Sciences, endowed by Mifal HaPais Council for the Culture and Arts, which cited her as "one of the most important directors in the history of Israeli cinema." In addition to continuing to make films, Aviad is also a faculty member at Tel Aviv University's Department of Film and Television where she works as a senior lecturer at the Department of Cinema and Television. (01/20)
YOU MIGHT ALSO BE INTERESTED IN