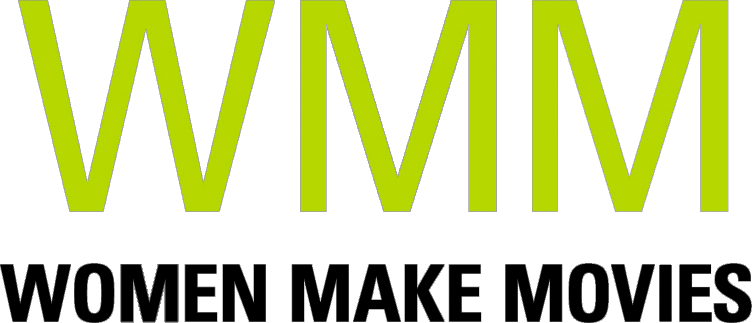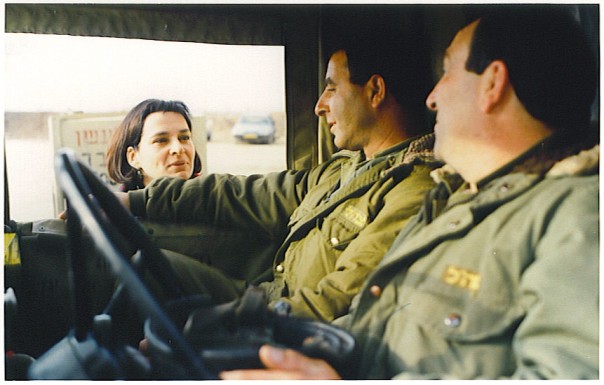 Israel | 1996 | 57 minutes | Color | DVD | Subtitled | Order No. 99481
SYNOPSIS
Israeli filmmaker Michal Aviad provides a woman's take on how national culture is informed by male identity through the military experience that bonds her country's Jewish men. EVER SHOT ANYONE? documents Aviad's attempt to infiltrate the world of army reservists during their annual tour of duty on the Golan Heights. Gradually, but not without suspicion and hostility toward the intruder in their midst, the middle-aged civilian-soldiers reveal notions about male identity, friendship, family and gender relations. This dominant male culture through the eyes of the ultimate outsider--a woman.
PRESS
"...a woman director, a feminist, went to join Israeli soldiers...with serious, heavy questions. She came back with a funny, thought-provoking film."
"...reveals a language usually hidden from women,...yet so enchanting to the men trapped by it."
SCREENING HIGHLIGHTS AND AWARDS
Hong Kong International Film Festival
International Public Television Conference (INPUT '96)
Israeli Film Festival, New York
ABOUT FILMMAKER(S)
Michal Aviad was born in Jerusalem to an Italian-born mother and a Hungarian-born father. After finishing high school, she studied literature philosophy and cinema. During the 1980s she lived in San Francisco where she started making films and became a mother. Since returning to Israel in 1991, she has continued to write, direct and produce award-winning documentary films.

Her films include: ACTING OUR AGE (1987, USA), THE WOMEN NEXT DOOR (1992, Israel), EVER SHOT ANYONE? (1995, Israel), JENNY & JENNY (1997, Israel), RAMLEH (2001, Israel), FOR MY CHILDREN (2002, Israel) Aviad's films examine the complex relationships between women's issues and the Palestinian-Israeli conflict, militarism, and ethnicity. Aviad has been working on co-writing and directing INVISIBLE since 2006. It is her first feature length fiction film.

She is a faculty member at Tel Aviv University's Department of Film and Television. Aviad shares her life with her two children and her boyfriend, in unbearably sunny Tel Aviv. (8/14)
YOU MIGHT ALSO BE INTERESTED IN
Blessed Is the Match: The Life and Death of Hannah Senesh
At only 22, Hungarian poet Hannah Senesh made the ultimate sacrifice – having already escaped Nazi-occupied Europe for Palestine and freedom, she returned, parachuting in behind enemy lines in a valiant effort to save Hungary's Jews from deportation to Auschwitz and certain death. Captured immediately upon crossing the border into Hungary, Hannah was tortured and taken to a prison in Budapest, yet she refused to reveal the coordinates of her fellow resistance fighters - even when they also arrested her mother, Catherine. Hannah became a symbol of courage for her fellow prisoners, encouraging them to remain in good spirits, never losing faith in her Jewish identity, even as she was led out to be executed by firing squad. Narrated by Academy Award® Nominee Joan Allen, BLESSED IS THE MATCH is a truly moving memorial that brings to life this Holocaust heroine through interviews with Holocaust historians, eyewitness accounts from those on the rescue operation as well as in the prison, rare family photographs and the writings of Hannah and her mother. The film recreates Hannah's perilous and heartbreaking mission, reconstructs her defiant months in the Gestapo prison and – through Hannah's diary entries and poetry – looks back on the life of a talented and complex girl who came of age in a world descending into madness.
Learn more
Shopping Cart