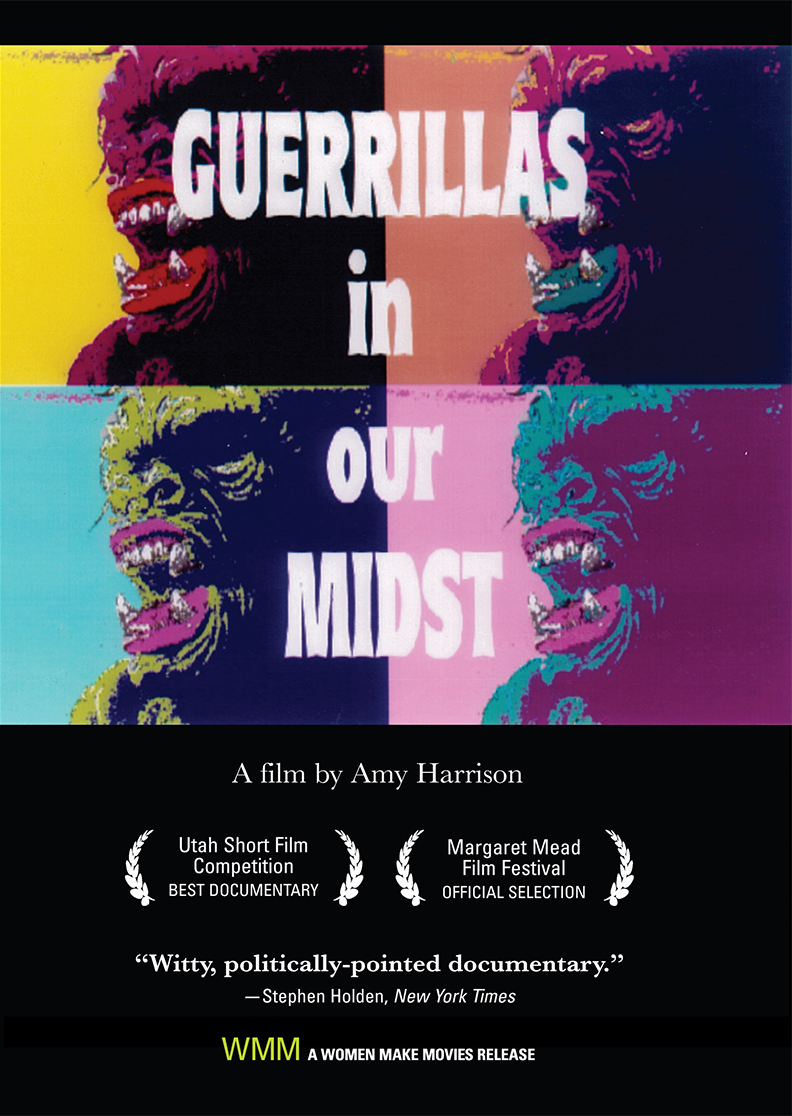 1992 | 35 minutes | Color | 16mm/DVD | Order No. 99338
SYNOPSIS
GUERRILLAS IN OUR MIDST presents a savvy exploration of the machinations of the commercial art-world during its boom in the 1980s, and brings the Guerrilla Girls to the screen. This anonymous group of art terrorists has succeeded in putting racism and sexism on the agenda in the art-world since 1985, and their witty and creative tactics have changed the face of political and cultural activism. Interviews with key figures in the Manhattan art scene, record-breaking auction sales, exhibition openings and interviews with the Guerrillas Girls themselves combine to highlight how the myth of the heroic male painter is perpetuated.
PRESS
"Stylish, fun and outrageous...a terrific exposé of the sleazy procurement, trading, distribution, and selling of works of art in Manhattan as seen through the eyes of hip, angry women artists."
"Witty, politically-pointed documentary."
"Biting social satire."
SCREENING HIGHLIGHTS AND AWARDS
Utah Short Film Competition, Best Documentary
Melbourne Film Festival
Margaret Mead Film Festival
Montreal Festival du Nouveau Cinema
National Educational Film and Video Festival
ABOUT FILMMAKER(S)
Amy Harrison
Amy Harrison is a San Francisco-based artist who has more than ten years experience making award-winning short films and videos on personal and political subjects. Her first film was a documentary on an art activist group called the Guerrilla Girls, and she has gone on to win many grants and awards, including a National Endowment for the Arts Fellowship and a grant from the UC Institute for Research in the Arts. Her current video work explores the intersection of autobiography and landscape, and is the result of her musings on "deep time" and the nuclear legacy of the Cold War. (8/14)
Subject Areas
RELATED LINKS
YOU MIGHT ALSO BE INTERESTED IN
Shopping Cart