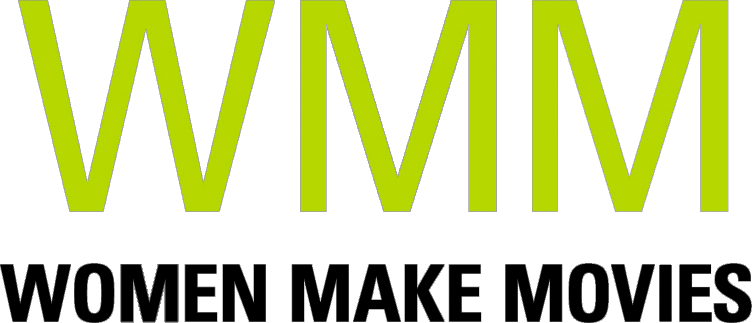 2009 | 95 minutes | Color | DVD | Order No. 101005
SYNOPSIS
Tracing the influence of the Women's Movement's Second Wave on art and life, THE HERETICS is the exhilarating inside story of the New York feminist art collective that produced "Heresies: A Feminist Publication on Art and Politics" (1977-92). In this feature-length documentary, cutting-edge video artist/writer/director Joan Braderman, who joined the group in 1975 as an aspiring filmmaker, charts the collective's challenges to terms of gender and power and its history as a microcosm of the period's broader transformations.

On the road with her camera crew from New Mexico to Italy, Braderman reconnects with 28 other group members, including writer/critic Lucy Lippard, architect Susanna Torre, filmmaker Su Friedrich, and artists Ida Applebroog, Mary Miss, Miriam Schapiro, and Cecilia Vicuña. Still funny, smart and sexy, the geographically dispersed participants revisit how and why they came together and the extraordinary times they shared—supporting and exploring women's art and demanding the right to be heard.

Enlivened by striking digital motion graphics, THE HERETICS intercuts interviews with archival film clips, video and stills from the period, texts and images from "Heresies" magazines, and footage of completed artworks and works-in-progress. An exuberant, multi-layered collage, the film brings the Heresies collective—and its strategies for unlocking the potential in women's lives—vividly to the screen.
PRESS
"Ms. Braderman intercuts the story of the magazine and of second-wave feminism with recent interviews with the women. Thirty-odd years later, they're just as passionate and engaged. It's a pleasure to spend time in their company."
"Skillfully crafted…invigorates feminism, art, and politics. Captures a fertile and effervescent past that is a model for young activist-artists of today. A compelling powerhouse example of feminism's creative force."
"Upbeat and affirmative…The stories these women tell envision a radically different moment in art-world history, one in which questions of career and market are barely mentioned, and philosophical arguments are firmly grounded in street-level politics."
"THE HERETICS uncovers the inside story of the Second Wave of the Women's Movement,…chart[ing] the history of a feminist collective from the inside out."
"A wonderful experience all-in-all. It is a thorough but lively study of the excitement of feminism, arts and ideas...following the magazine's rollout in 1977 in New York to closure in 1993."
"A brilliant job of painting a large, vivid image of feminism past and present…[t]he richness of these women, their lives, and their stories make multiple viewings a must."
"A charming documentary"
"Recommended….This film will be of most interest to women's studies classes."
"THE HERETICS is a particularly good choice for those educators interested in showing a film in conjunction with a discussion of second wave feminism in the art world…"
"Informative and amusing.…heartening….Recommended."
SCREENING HIGHLIGHTS AND AWARDS
Nominated as a 2011 ALA "Notable Video for Adults"
World Premiere, Museum of Modern Art, New York City
Institute of Contemporary Art, Boston
Katzen Center and Museum of Women in the Arts, Washington, DC
NewFest, The New York LGBT Film Festival
Frameline, San Francisco International LGBT Film Festival
Calgary Int'l Film Festival
image+nation LGBT Film Festival, Montreal
ABOUT FILMMAKER(S)
Joan Braderman is an award winning American video artist, director, performer, and writer whose video works are considered to have created her signature style known as "stand up theory." Via this "performative embodiment," she deconstructs and analyzes popular media by inserting chroma-keyed cut-outs of her own body into appropriated mass media images, where she interrogates the representation of ideology (such as money, race and gender) and the transparency of photographic space in U.S. popular culture.

Born in Washington DC, Joan holds degrees from Harvard and NYU and has been involved with film and video for over 25 years. Her works are held in the permanent collections of museums such as the Stedelijk in Amsterdam, the Centre Pompidou in Paris and the Museum of Modern Art in New York City. Joan is a Professor Emerita of Video, Film and Media Studies at Hampshire College and has taught internationally at institutions such as The School of Visual Arts in New York City, The Media School at The University of the Arts, London, and the Universidad Catolica Portuguesa in Porto, Portugal. She is also president of the small video/film company No More Nice Girls Productions and has received numerous grants over her years of work. Outside of her film work, Joan has served on the board of directors of Planned Parenthood of Massachusetts as well as other feminist organizations, such as the Committee for Abortion Rights and Against Sterilization Abuse, NYC. She also served on the boards of film and television organizations including the Association of Independent Film and Videomakers (AIVF), publisher of The Independent; The Independent Television Service (ITVS), and others.

Joan is a founding member of "Heresies: A Feminist Publication on Art and Politics," a magazine produced by a collective of feminist artists and writers to publish work by women in the arts. She wrote and directed THE HERETICS, about the collective. THE HERETICS premiered at the Museum of Modern Art in New York in 2009. (01/20)

Professor Emerita
Video, Film and Media Studies,
School of Humanities, Arts and Cultural Studies, Hampshire College

President, NO MORE NICE GIRLS, INC - NO MORE NICE GIRLS PRODUCTIONS


EDUCATION:

BA cum laude, Harvard University (Radcliffe College), 1970.
MA, Cinema Studies, New York University, 1973.
MPhil, Cinema Studies, New York University, 1976.

SELECTED PERMANENT COLLECTIONS:

The Stedelijk Museum, Amsterdam
The Museum of Modern Art, New York City
The deCordova Sculpture Park and Museum, Lincoln, Massachusetts
Institute of Contemporary Art, London, England
The Georges Pompidou Center, Paris, France
Pacific Film Archive, Berkeley, CA
Harvard University Cinematheque, Cambridge, MA
Museum of Modern Art, San Francisco, CA
Museo de Arte Contemporanea Reina Sofia, Madrid, Spain
Oviedo y Ayunta de Sevilla, Spain
Long Beach Museum, Long Beach, CA
Wexner Center for the Arts, Columbus, OH
Walker Art Center, Minneapolis, MN
International House, Philadelphia, PA
The Donnell Library, New York City
Port Washington Public Library, Port Washington, NY

& over a hundred other public libraries,

media centers and universities

– domestic and international

SELECTED FELLOWSHIPS, GRANTS and AWARDS:
"HER TAKE," 10 Women Filmmakers honored by Documentary Channel (2012)
The National Endowment for for Arts (1989, 1990-1991)
Nova Scotia College of Art and Design Fellow (1979)
The Jerome Foundation (1987-88)
The New England Fellowships Program through the NEA & the American Film Institute (1989)
New York Foundation for the Arts (1987-88)
The Massachusetts Council on the Arts CAT FUND (1991-92)
The Massachusetts Cultural Council (1993)
New York State Council on the Arts (1989, 1992, 1994, 1996)
Hewllett - Mellon Foundation (1987, 1990, 1992, 1995, 1997, 1999, 2001-2007)
Lemelson Foundation (1994, 1998)
Wexner Center for the Arts, Visiting Artist (January & August 1993, Summer 1998)
Koopman Chair in the Visual Arts, Hartford Art School, University of Hartford (1996-97)
MacArthur Foundation for Digital Archive Creation (1998 & 2004)
Fund for Women Artists (1998-99)
Northampton Arts Council Grant (2001)
Fulbright Foundation Chair in Electronic Arts, Porto, Portugal (2002)
Berkeley Film Fund Grant Bay Area Video Coalition, MediaMaker Award (2009)
Credits
Writer/Director: Joan Braderman

Producer: Crescent Diamond

Original Musical Score: June Millington
Special Effects: Molly McLeod, Jeff Striker, Sarah Clark, Joan Braderman
YOU MIGHT ALSO BE INTERESTED IN