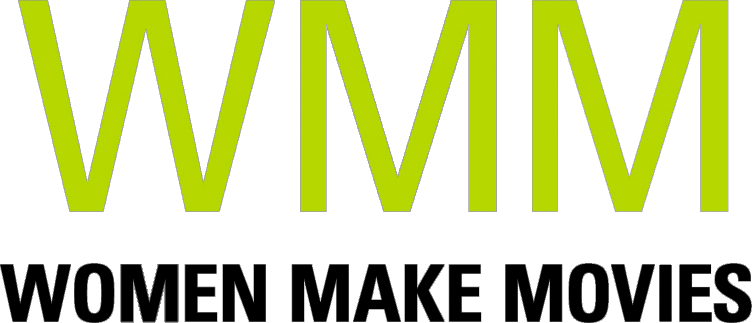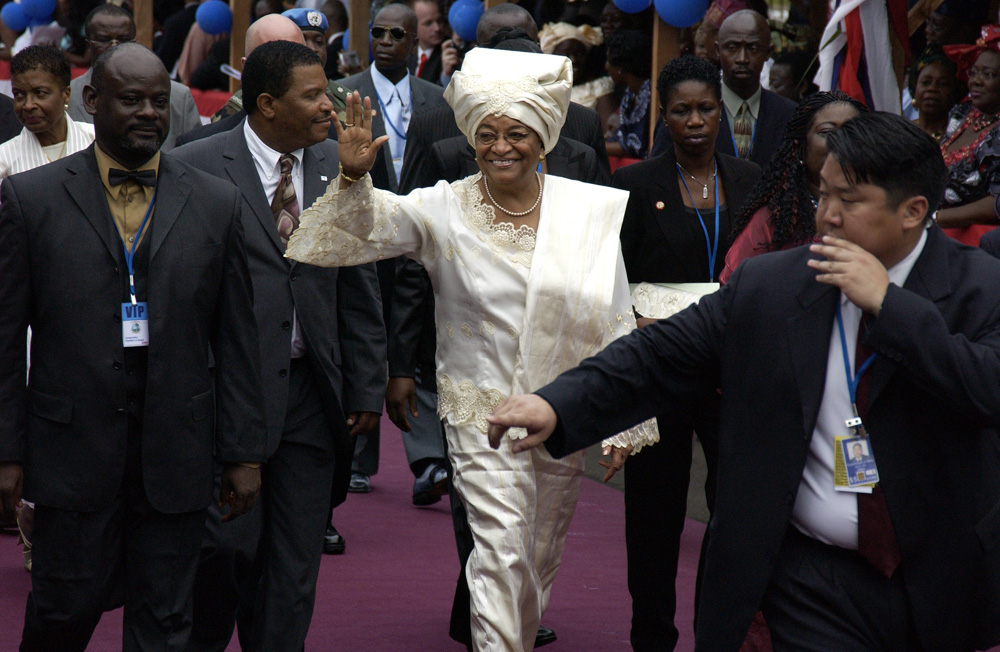 2007 | 77 minutes | Color | DVD | Liberian English | Subtitled | Order No. 09941
SYNOPSIS
After surviving a 14-year civil war and a government riddled with corruption, Liberia is ready for change. On January 16, 2006, Ellen Johnson-Sirleaf was inaugurated President – the first freely elected female head of state in Africa. Having won a hotly contested election with the overwhelming support of women across Liberia, Sirleaf faces the daunting task of lifting her country from debt and devastation. She turns to a remarkable team of women, appointing them in positions such as police chief, finance minister, minister of justice, commerce minister and minister of gender.

With exclusive access, directors Siatta Scott Johnson and Daniel Junge follow these "Iron Ladies" behind the scenes during their critical first year in office as they tackle indolent bureaucracy, black markets and the omnipresent threat of violent riots. Highlighting the challenges that African countries currently face, this film provides an uplifting example of women who have become the backbone of change. As the filmmakers explore a historic transition from authoritarianism to democracy, the viewer is treated to a joyous, inspirational testimony of the political power of women's leadership and diplomacy.
PRESS
"This documentary (featuring English subtitles) follows the first year of Sirleaf's presidency, showing how her administration dealt with violent military threats, government corruption, and other daunting issues….This powerful and inspirational look at political transition is suggested for college world-studies and political classes and for viewers interested in international affairs."
"Excels in depicting the complex and difficult journey of women in political office."
"****1/2 stars. A compelling and greatly informative update on what's going on in Liberia"
"A unique look behind the scenes at the rebirth of a nation and democracy in action."
"Her story is inspiring a new generation of leaders in Africa and around the world."
"Recommended. [O]f interest to students of international studies, political science and history, especially those interested in post conflict government and social issues related to reparation following civil war."
SCREENING HIGHLIGHTS AND AWARDS
AFI Dallas Int'l Film Festival, Target Ten Filmmaker, Best Doc
One World Int'l Human Rights Documentary Film Festival, Prague, Best Film from One World for Schools
Bermuda Int'l Film Festival
Cleveland Int'l Film Festival
Denver Film Festival
Hopkins Film Center, NH
Human Rights Watch Int'l Film Festival, London
International Documentary Film Festival Amsterdam (IDFA)
Miami Int'l Film Festival
Mill Valley Film Festival
SF Women's Film Festival
Silverdocs Documentary Festival
Toronto Int'l Film Festival
United Nations Association Film Festival
Woodstock Film Festival
ABOUT FILMMAKER(S)
Daniel Junge
Daniel Junge is an Oscar-winning (and 2-time nominated) documentary filmmaker.

Junge was born and raised in Wyoming and graduated from Colorado College and attended NYU Film School.

His first documentary feature, CHIEFS, won best documentary at the Tribeca Film Festival and broadcast on PBS.

Since that time, Junge has directed over a dozen feature and short films which have broadcast on HBO, BBC, PBS and over 50 other networks.

Junge's film SAVING FACE won the 2011 Oscar for Best Documentary Short. He was also Oscar nominated for Best Documentary Short in 2009 for his film THE LAST CAMPAIGN OF GOVERNOR BOOTH GARDNER. Junge received an Emmy nomination for Best Long-Form investigative Journalism for THEY KILLED SISTER DOROTHY and has won numerous awards for his films including the Audience and Grand Jury Awards at SXSW, Grand Jury Prize at AFI Dallas, and two Banff Television Awards.

In 2008, Junge received an award from Notre Dame de Namur University for his work in the field of social justice.

Junge has taught filmmaking at various institutions, including his alma mater, Colorado College. He lives in Denver with his wife, daughter, and dog. (8/14)
Siatta Scott Johnson
Scott Johnson was born in Buchanan, Liberia in 1974 and raised in rural Grand Bassa County. She fled Grand Bassa in the early 1990s with the outbreak of war and eventually settled in Monrovia, where she was living during the end of the civil war in 2003.

Scott Johnson earned her B.A. in mass communications from the University of Liberia after the school re-opened following the war. She holds certificates in political reporting from the University of Liberia and in media from the Press Union of Liberia/UNMIL, and a diploma in journalism from the Liberia Institute of Journalism. She has five years of experience as a reporter and producer at DCTV, one of Liberia's only broadcast television stations, and is a founding member of Omuahtee Africa Media. (5/08)
Subject Areas
RELATED LINKS
YOU MIGHT ALSO BE INTERESTED IN
Shopping Cart