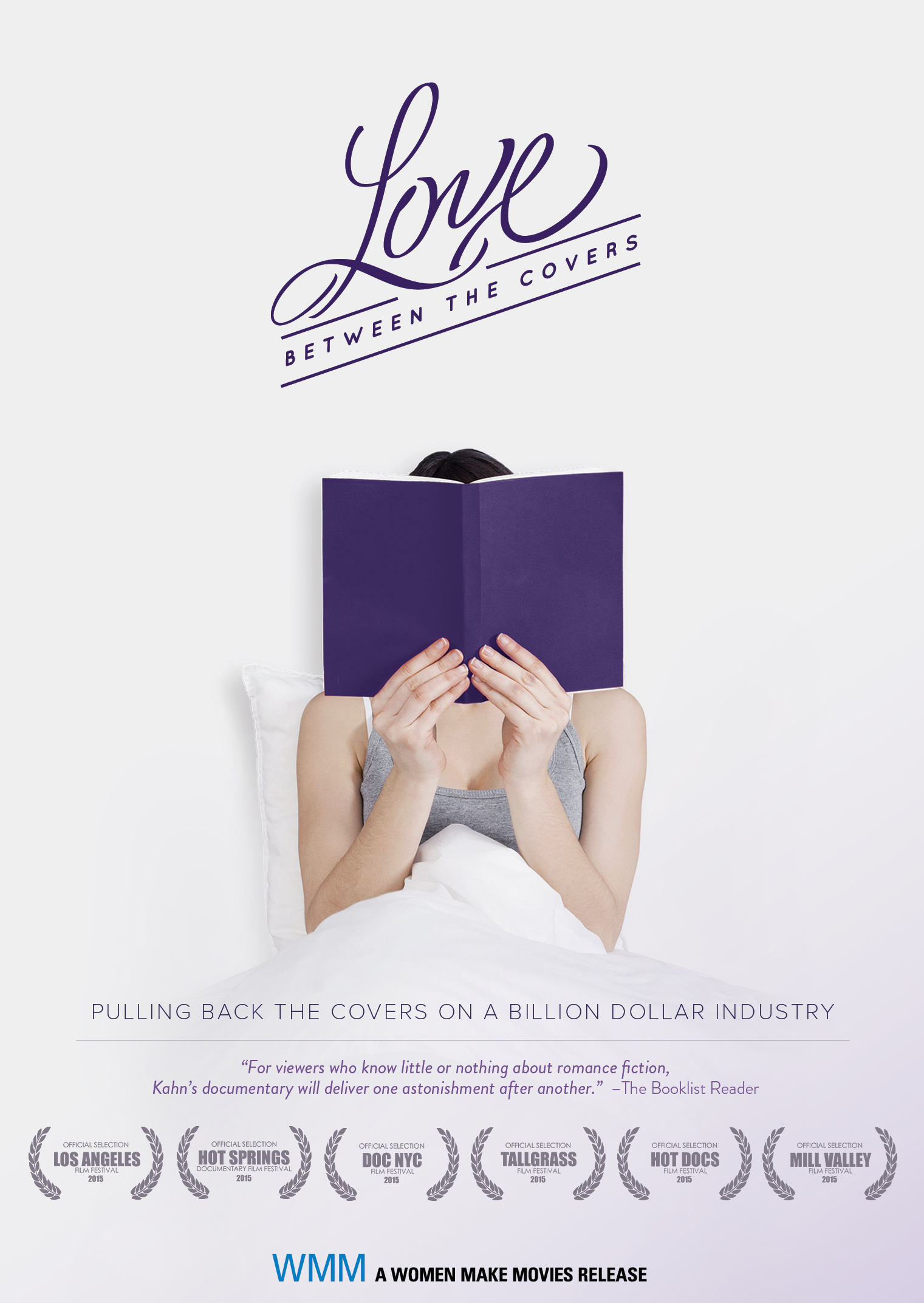 US | 2015 | 86 minutes | Color | DVD | Order No. 161173
SYNOPSIS
LOVE BETWEEN THE COVERS was selected as the #1 choice of all 2015 videos by the American Library Association's Booklist Review. Romance fiction outsells all other genres of writing, from crime to science fiction, combined. So why is the genre so often dismissed as frivolous "scribble"? Could it be that it's because the overwhelming majority of writers and readers are women? This funny and inspiring look into a billion dollar industry turns up trailblazers who push the discussion on gender, race, sexuality and diversity at the front lines of the biggest power shift in publishing. In LOVE BETWEEN THE COVERS Emmy Award® Winning director Laurie Kahn (TUPPERWARE!, A MIDWIFE'S TALE) turns her insightful eye towards another American pop culture phenomenon: the romance industry. Creating online empires and inventing new markets are authors like Beverly Jenkins, a pioneer of African American romance, Len Barot (aka Radclyffe, L.L. Raand), a surgeon and lesbian-romance legend who started her own publishing house, and the incomparable Nora Roberts. This documentary offers fascinating insights into the history and popularity of this female-centric literary world.
Book LOVE BETWEEN THE COVERS filmmaker Laurie Kahn to speak at your university
PRESS
"Upbeat and heartfelt..."
"The film surprises with its feminist message… This is the one place where you will consistently find women's sexuality treated fairly and positively."
"For viewers who know little or nothing about romance fiction, Kahn's documentary will deliver one astonishment after another."
"…an affectionate look at the vast, unheralded community of women who have effectively kept the publishing industry afloat..."
"Love is a great choice for cultural sociologists in general and for classroom use."
"Groundbreaking exploration of a billion dollar business dominated by women."
"If your library owns romances, show readers some love and buy this film."
"Writers and fans demonstrate affection and mutual respect for each other in this well-edited program that will be devoured by romance readers, aspiring writers, and anyone who loves reading."
"***...Recommended… Laurie Kahn's lively documentary LOVE BETWEEN THE COVERS makes a solid case for an appreciation of a much maligned genre."
"If you want to understand what makes the most popular of popular genres tick, hurry up and watch Love Between the Covers. A refreshingly smart look at romance fiction today, yesterday, and tomorrow."
"Covers is a fabulous little film, even if you don't have strong feelings one way or another about romance novels. It will also show you that there's much more to them than you might think."
"Kahn's intimate and inspirational film offers a glimpse into their supportive and creative community."
"Love Between the Covers is an unexpectedly compelling exploration of the romance novel industry."
"A fascinating documentary."
"Delightful...sharp and affectionate...it should also be observed with keen interest by anyone who wants to understand how incredibly friendly and supportive an industry driven by women, for women can be, how collaboration trumps competition."
"LOVE BETWEEN THE COVERS is a valuable resource: a lively collection of interviews and footage that is sure to stimulate thought. The greatest achievement of Love Between the Covers is that it presents the complexity of romance fiction as an ecosystem...... sociologically minded students and scholars will value the insights into romance fiction's intricate, vibrant networks and systems."
SCREENING HIGHLIGHTS AND AWARDS
Mill Valley Film Festival
Provincetown International Film Festival
Hot Docs Documentary Film Festival
Los Angeles Film Festival
Sidewalk Film Festival
St. Louis Film Festival
Cincinnati Film Festival
Independent Film Festival Boston
Woods Hole Film Festival
Newburyport Documentary Film Festival
ABOUT FILMMAKER(S)
Laurie Kahn
Laurie Kahn's first film, A MIDWIFE'S TALE was based on the 18th century diary of midwife Martha Ballard and Laurel Ulrich's Pulitzer Prize-winning book of the same name. It won film festival awards and a national Emmy for Outstanding Non-Fiction. Her film TUPPERWARE! was broadcast in more than 20 countries, won the George Foster Peabody Award, and was nominated for a national Best Nonfiction Director Emmy. Before starting her own production company, Kahn worked on Eyes on the Prize: America's Civil Rights Years, The American Experience, Frontline's "Crisis in Central America," All Things Considered, and Time Out. She is a resident scholar at Brandeis University's Women's Studies Research Center. (9/15)
YOU MIGHT ALSO BE INTERESTED IN
Shopping Cart