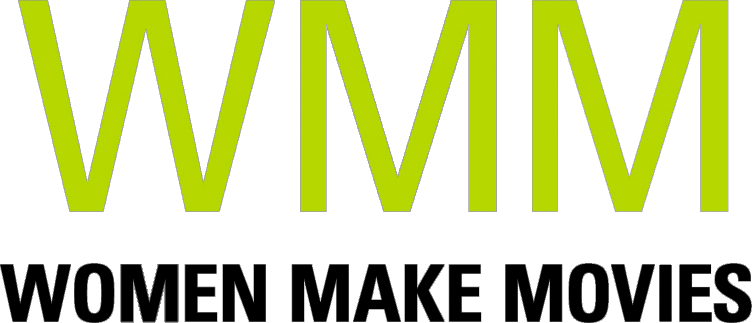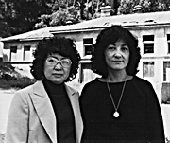 Mitsuye and Nellie
Asian American Poets
1981 | 58 minutes | Color | 16mm/DVD | Order No. 99210
SYNOPSIS
This absorbing documentary examines the lives of Asian Americans through the inspirational poetry of Mitsuye Yamada and Nellie Wong. Interviews, rare archival footage, intimate family scenes and a lively dialogue between these fascinating women underscore the different histories of Chinese and Japanese Americans but also shared experiences of biculturalism and generational difference. Ideal for literature and poetry classes, women's studies and Asian American groups.
PRESS
"A sensitive, quality film that is becoming a classic."
"Extraordinary. Vividly and warmly presents the strengths and tragedies of two Asian American societies."
SCREENING HIGHLIGHTS AND AWARDS
American Film and Video Festival
Hong Kong Film Festival
Taiwan Film Festival
ABOUT FILMMAKER(S)
Allie Light
Allie Light, winner of the 1991 Academy Award for Best Documentary Feature and the 1994 National Emmy Award for best interview program, writes, directs and produced documentary films with her partner, Irving Saraf. Her credits include: RACHEL'S DAUGHTERS: SEARCHING FOR THE CAUSES OF BREAST CANCER (HBO), DIALOGUES WITH MADWOMEN, (Emmy Award); IN THE SHADOW OF THE STARS, (Academy Award); MITSUYE AND NELLIE, ASIAN AMERICAN POETS; VISIONS OF PARADISE (FIVE FILMS ABOUT FOLK ARTISTS); SHAKESPEARE'S CHILDREN; BLIND SPOT: MURDER BY WOMEN; CHILDREN AND ASTHMA AND GOOD FOOD, BAD FOOD, OBESITY IN AMERICAN CHILDREN; AN IRAQI LULLABY, and THE SERMONS OF SISTER JANE, BELIEVING THE UNBELIEVABLE. Her most recent work is EMPRESS HOTEL, released in 2009. Allie has published a book of poems, "The Glittering Cave" and edited an anthology of women's writings, "Poetry from Violence." Her essays appear in publications about women.

Ms. Light lectured in film at City College of San Francisco and, for ten years, in the Women Studies Program at San Francisco State University. Her life story appears in "On Women Turning 50, Celebrating Mid-Life Discoveries," by Cathleen Rountree (Harper/Collins, 1993), and interviews with Allie are in Film Fatales: Independent Women Directors, by Judith M. Redding & Victoria A. Brownworth (Seal Press, 1997) and "Documentary Filmmakers" Speak by Liz Stubbs (Allworth Press, 2002). Allie has served on the Media Advisory Panel for the National Endowment for the Arts and is a member of the Academy of Motion Picture Arts and Sciences and the Academy of Television Arts and Sciences. (8/14)
Irving Saraf
Irving Saraf was a Polish-born American film producer, film editor, film director and academic. Saraf won an Academy Award for producing the 1991 documentary film, In the Shadow of the Stars. In total, Saraf had more than one hundred fifty film and television production credits. His resume included Poland, Communism's New Look, a 1965 television film; USA Poetry: Twelve Films About Modern Poets in 1966; and the 2009 documentary Empress Hotel following the residents of a low-income hotel in Tenderloin, San Francisco.

Saraf was born in Poland and raised in Israel. He immigrated to the United States in 1952, settling in San Francisco. He was married to his second wife, producer Allie Light, for 38 years. Light and Saraf formed a professional production partnership beginning in 1981. Saraf received a Bachelor's of Arts in motion pictures from University of California, Los Angeles (UCLA). In addition to producing, Saraf taught film production at San Francisco State University. Saraf founded the film division of KQED, a PBS channel in San Francisco. He also worked as the manager of the production company, Fantasy Films, owned by film producer, Saul Zaentz. Saraf produced many films with Zaentz, including as the post production supervisor for One Flew over the Cuckoo's Nest.

In 1995, Light and Saraf were jointly nominated for a News and Documentary Emmy for their work on the PBS show, Dialogues with Madwomen.

Irving Saraf died of complications from three years of Lou Gehrig's disease at his home in San Francisco on December 26, 2012, at the age of 80. He was survived by his second wife of 38 years, Allie Light; six children - Peter, Michal, Ilana, Alexis, Charles and Julia; and eight grandchildren. Peter Saraf is an Academy Award nominated producer whose credits include Adaptation in 2002, Little Miss Sunshine 2006 and Our Idiot Brother in 2011. (8/14)
YOU MIGHT ALSO BE INTERESTED IN
The Poetry Deal: A Film with Diane di Prima
She remains the most famous woman poet of the Beat Generation; her friend Allen Ginsberg called her "heroic in life and poetics." THE POETRY DEAL is an impressionistic documentary about legendary poet Diane di Prima. Still actively writing in her late 70s in San Francisco, where she is poet laureate, di Prima is fierce, funny and philosophical. She is a pioneer who broke boundaries of class and gender to publish her writing, and THE POETRY DEAL opens a window looking back through more than 50 years of poetry, activism, and cultural change, providing a unique women's perspective of the Beat movement. Much of the story is told through di Prima's recorded readings, including a deeply moving reading of her unpublished poem The Poetry Deal, reflecting on her relationship with her art. Essential for women's studies, poetry studies, women's history courses and more, THE POETRY DEAL puts di Prima's life and work on screen in a unique, beautiful portrait using rare archival footage, impressionistic scenes and powerful stories told by friends and colleagues.
Learn more
Shopping Cart