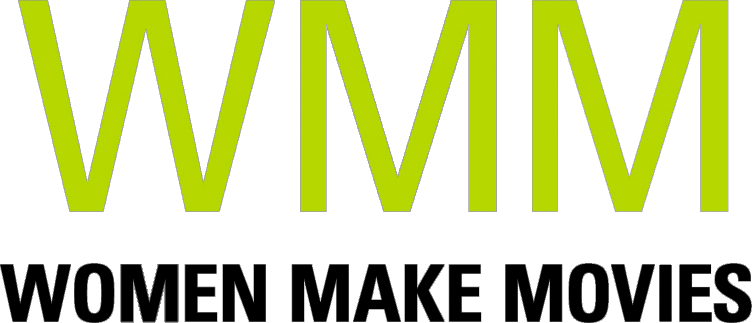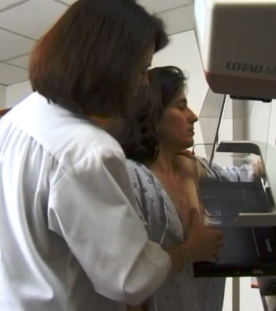 Rachel's Daughters
Searching for the Causes of Breast Cancer
1997 | 107 minutes | Color | 16mm/DVD | Order No. 99582
SYNOPSIS
From the makers of the Oscar-winning IN THE SHADOWS OF THE STARS, this fascinating documentary follows a group of women - all breast cancer activists who are fighting or have survived the disease - who are on a personal mission to unearth the causes of breast cancer. The result is RACHEL'S DAUGHTERS, an engaging detective story and detailed analysis of the science and politics of this epidemic.

Seeing themselves as spiritual heirs of author Rachel Carson, whose 1962 book SILENT SPRING warned of the dangers of DDT exposure, they focus on issues including chemical contamination, radiation, and electromagnetic exposure to find breast cancer's causes. Addressing environmental racism, inequalities in research funding, and disparities in cancer rates for women of color, they track the effects of social biases on cancer incidence and health care delivery.

Incorporating interviews with prominent scientists, documentary footage from high cancer rate areas, and the investigating womens' personal battles to stay healthy, RACHEL'S DAUGHTERS offers a scientifically rigorous and intensely affecting view of this growing epidemic. An unprecedented warning of the dangers of industrialization; it is an inspiring rallying cry for those working to change current views about women's health.
PRESS
"Very powerful dramatically as well as in terms of numbers of experts consulted and facts presented."
"Perhaps the most thoughtful, accessible, and comprehensive documentary ever produced on the subject of breast cancer...at once informative and highly personal."
"An education and a revelation, this fascinating documentary is wildly effective as an examination not only of the scientific causes of this disease but also of its human face."
"Stunning, powerful, and mesmerizing..."
SCREENING HIGHLIGHTS AND AWARDS
Dallas Video Festival
HeSCA Media Festival, Silver Award
Mill Valley Film Festival
ABOUT FILMMAKER(S)
Allie Light
Allie Light, winner of the 1991 Academy Award for Best Documentary Feature and the 1994 National Emmy Award for best interview program, writes, directs and produced documentary films with her partner, Irving Saraf. Her credits include: RACHEL'S DAUGHTERS: SEARCHING FOR THE CAUSES OF BREAST CANCER (HBO), DIALOGUES WITH MADWOMEN, (Emmy Award); IN THE SHADOW OF THE STARS, (Academy Award); MITSUYE AND NELLIE, ASIAN AMERICAN POETS; VISIONS OF PARADISE (FIVE FILMS ABOUT FOLK ARTISTS); SHAKESPEARE'S CHILDREN; BLIND SPOT: MURDER BY WOMEN; CHILDREN AND ASTHMA AND GOOD FOOD, BAD FOOD, OBESITY IN AMERICAN CHILDREN; AN IRAQI LULLABY, and THE SERMONS OF SISTER JANE, BELIEVING THE UNBELIEVABLE. Her most recent work is EMPRESS HOTEL, released in 2009. Allie has published a book of poems, "The Glittering Cave" and edited an anthology of women's writings, "Poetry from Violence." Her essays appear in publications about women.

Ms. Light lectured in film at City College of San Francisco and, for ten years, in the Women Studies Program at San Francisco State University. Her life story appears in "On Women Turning 50, Celebrating Mid-Life Discoveries," by Cathleen Rountree (Harper/Collins, 1993), and interviews with Allie are in Film Fatales: Independent Women Directors, by Judith M. Redding & Victoria A. Brownworth (Seal Press, 1997) and "Documentary Filmmakers" Speak by Liz Stubbs (Allworth Press, 2002). Allie has served on the Media Advisory Panel for the National Endowment for the Arts and is a member of the Academy of Motion Picture Arts and Sciences and the Academy of Television Arts and Sciences. (8/14)
Irving Saraf
Irving Saraf was a Polish-born American film producer, film editor, film director and academic. Saraf won an Academy Award for producing the 1991 documentary film, In the Shadow of the Stars. In total, Saraf had more than one hundred fifty film and television production credits. His resume included Poland, Communism's New Look, a 1965 television film; USA Poetry: Twelve Films About Modern Poets in 1966; and the 2009 documentary Empress Hotel following the residents of a low-income hotel in Tenderloin, San Francisco.

Saraf was born in Poland and raised in Israel. He immigrated to the United States in 1952, settling in San Francisco. He was married to his second wife, producer Allie Light, for 38 years. Light and Saraf formed a professional production partnership beginning in 1981. Saraf received a Bachelor's of Arts in motion pictures from University of California, Los Angeles (UCLA). In addition to producing, Saraf taught film production at San Francisco State University. Saraf founded the film division of KQED, a PBS channel in San Francisco. He also worked as the manager of the production company, Fantasy Films, owned by film producer, Saul Zaentz. Saraf produced many films with Zaentz, including as the post production supervisor for One Flew over the Cuckoo's Nest.

In 1995, Light and Saraf were jointly nominated for a News and Documentary Emmy for their work on the PBS show, Dialogues with Madwomen.

Irving Saraf died of complications from three years of Lou Gehrig's disease at his home in San Francisco on December 26, 2012, at the age of 80. He was survived by his second wife of 38 years, Allie Light; six children - Peter, Michal, Ilana, Alexis, Charles and Julia; and eight grandchildren. Peter Saraf is an Academy Award nominated producer whose credits include Adaptation in 2002, Little Miss Sunshine 2006 and Our Idiot Brother in 2011. (8/14)
Nancy Evans
Nancy Evans is a health science writer and editor. Diagnosed with breast cancer in 1991, she was an early leader in the breast cancer movement. She has written and spoken on breast cancer issues nationally and internationally. Formerly health science consultant for the Breast Cancer Fund, she served as editor of State of the Evidence: The Connection Between the Environment and Breast Cancer. Evans is also a co-producer (with Allie Light and the late Irving Saraf) of RACHEL'S DAUGHTERS: Searching for the Causes of Breast Cancer. (09/15)
YOU MIGHT ALSO BE INTERESTED IN
The LuLu Sessions
Unlike anyone you've ever met, LuLu is a hard-living, chain-smoking rebel with a tender heart; poet with a potty mouth; farm girl; former cheerleader; world-class biochemistry pioneer; and beloved professor. Aka Dr. Louise Nutter, she has just discovered a new anti-cancer drug when, at 42, she learns she has terminal breast cancer. Reminiscent of Peter Friedman and Tom Joslin's SILVERLAKE LIFE, THE LULU SESSIONS, via video diary, records the journey S. Casper Wong shared with her mentor, best friend, and on-again-off-again lover over the last 15 months before LuLu died. Her compelling film chronicles how the two women test the limits of their bond and take on life's ultimate adventure, shedding old presumptions and values while adopting new ones in the process. Reflective, intensely honest, and surprisingly humorous, this unforgettable documentary makes life's last journey accessible in ways rarely seen before on screen.
Learn more
Shopping Cart