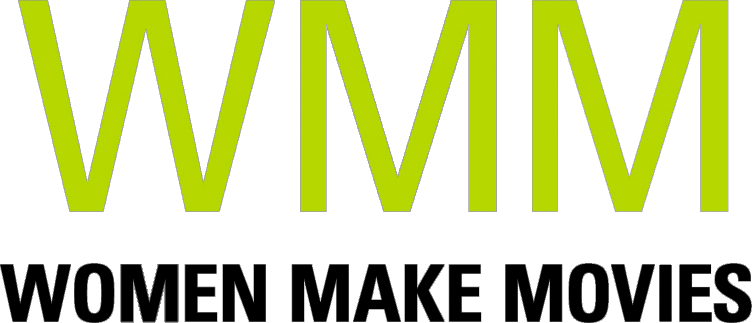 Canada | 2009 | 46 minutes | Color | DVD | Order No. W10992
SYNOPSIS
This eye-opening, often amusing documentary by the director of Tiger Spirit, winner of Canada's prestigious Donald Brittain Gemini Award, records the filmmaker's quest for safe, sane and affordable ways to raise her child in a world embedded with toxic threats and still lead a normal life. Although new mother Min Sook Lee breast fed her daughter from birth, she used baby bottles too, only to discover that they leached a chemical byproduct linked to impaired health and serious diseases. This set in motion a journey that exposes hidden dangers in infant bath soaps, diaper rash creams, teething toys and many everyday products from an industry largely unregulated by law. For Lee, it also uncovers risks posed by our own homes and chemical contaminants we carry within our own bodies.

Her search introduces us to others, including nursing mothers and parents helping to build youngsters' natural immune systems, who are seeking alternative choices themselves and finding healthier, environment-friendly ways to rear their children. A personal essay that packs a punch, MY TOXIC BABY throws a spotlight on non-hazardous options that are available in our chemically saturated world, and further emphasizes women's particular concerns about environmental hazards and health.
PRESS
"…ideal for facilitating discussions about work-life balance, anxiety around motherhood, and classic feminist debates about nature and culture."
"A great resource for raising awareness about some of the most pressing environmental health issues we face today."
"A potent and inspiring film for everyone…[It] will open your eyes to the toxic world around you."
"What separates [this film] from the herd is its uncommonly intimate, personal dimension — which does not preclude its pointing towards wider implications."
"[A] realistic investigation of the various "alternative" parenting options: [Lee] dares to consider the costs involved and whether it would be practical for her to implement them with her own family."
"BPA. Lead. Melamine. [An] intimate and alarming look at the numerous toxins found in a baby's products and environment. Urgent, emotional and highly personal."
"Attention grabbing...recommended."
"Min Sook Lee's Toxic Baby is a nuanced and thoughtful look at how overwhelming the world can suddenly loom when you're pregnant or gazing at your tiny, growing baby. She chronicles -- with both horror and wry humor -- her own awakening to the unsafe environment surrounding her daughter: the neurotoxins, hormone disruptors, and carcinogens that lurk everywhere from toys to breast milk and infant formula, food, crib mattresses, and kitchen cabinet paint. She places her own journey into context by creating compelling portraits of some of the quirkier and more thought provoking denizens of the eco-community. It's her ability to assimilate these different perspectives and to balance and act on what she learns that makes Toxic Baby a wonderful and personal introduction to the common sense world of 'green parenting.'"
SCREENING HIGHLIGHTS AND AWARDS
Anchorage International Film Festival
Guelph Festival of Moving Image
Toronto International Film Festival
ABOUT FILMMAKER(S)
Min Sook Lee
Min Sook Lee is an award winning filmmaker. She is the co-creator of the hit comedy series SHE'S THE MAYOR which premiered on Vision TV in 2011. She has produced and directed numerous critically acclaimed documentaries, including: THE REAL MASH – the true story of the people that inspired the fiction TV series, MY TOXIC BABY – one mother's journey into the world of toxins in baby products, TIGER SPIRIT – a reunification story shot in North and South Korea (Donald Brittain Gemini Award for Best Social/Political Documentary), HOGTOWN (Best Feature-length Canadian Documentary award at Hot Docs Festival); BADGE OF PRIDE – the story of gay cops in Toronto - and ELCONTRATO – a look at the lives of migrant farm workers in Canada (nominated for the Donald Brittain Gemini ).

Min Sook was also presented with the Cesar E. Chavez Black Eagle Award for El Contrato's impact on the rights of migrant workers. Min Sook's films have been broadcast nationally on CBC, Global, TVO and History Television. Her films have traveled to festivals across North America, Europe and Asia. Min Sook has served as a judge and guest speaker for various film organizations including the Toronto International Film Festival, the Hot Docs Don Haig Award, the Imaginative Film Festival, Reel Asian Film Festival, the Reel World Film Festival and the Liaison of Independent Filmmakers of Toronto.

Min Sook is currently in production on the documentary OPERATION GREENUP about an OSS mission comprised of Jewish spies that went behind enemy lines during WWII which will premiere on History Television in 2012. (8/14)
YOU MIGHT ALSO BE INTERESTED IN
Shopping Cart