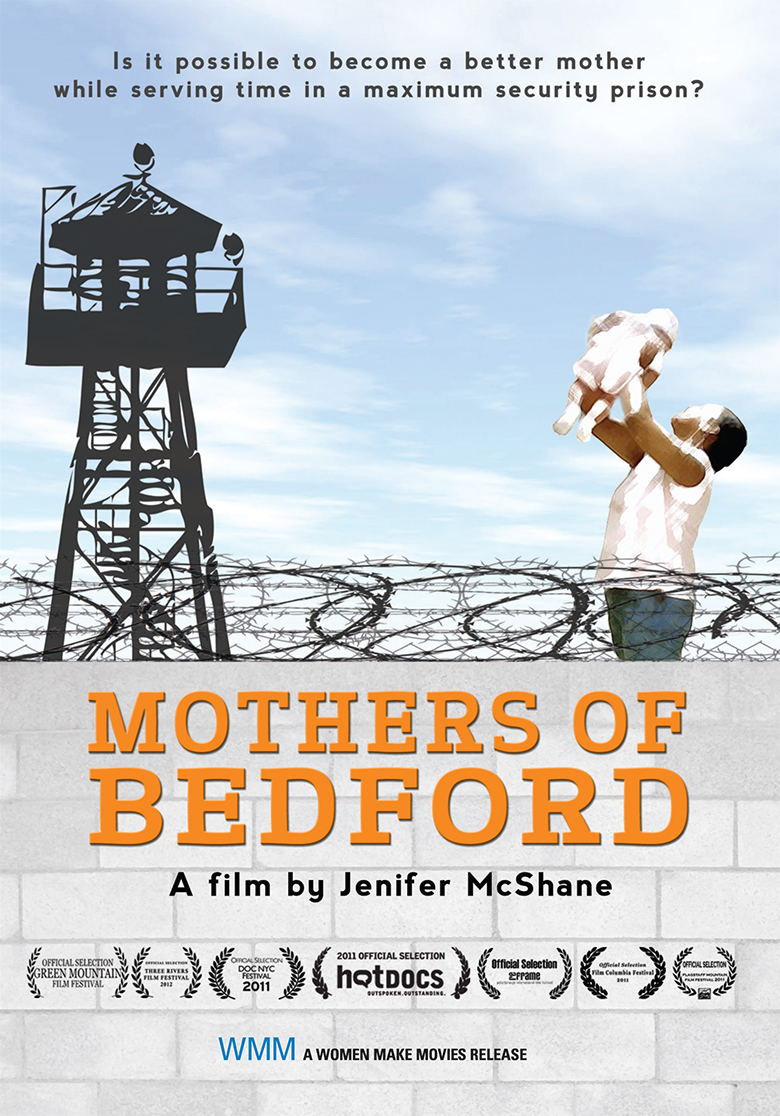 US | 2011 | 96 minutes | Color | DVD | Order No. 131109
SYNOPSIS
 Women are the fastest-growing U.S. prison population today. Eighty percent are mothers of school-age children. Jenifer McShane's absorbing documentary gives human dimensions to these rarely reported statistics, taking us inside Bedford Hills Correctional Facility, a maximum security prison north of New York City. Shot over four years, MOTHERS OF BEDFORD follows five women - of diverse backgrounds and incarcerated for different reasons- in dual struggles to be engaged in their children's lives and become their better selves. It shows how long-term sentences affect mother-child relationships and how Bedford's innovative Children's Center helps women maintain and improve bonds with children and adult relatives awaiting their return. Whether it be parenting's normal frustrations to celebrating a special day, from both inside and out of the prison walls, this moving film provides unprecedented access to a little known, rarely shown, community of women.
PRESS
3 1/2 stars..."Offering a thought-provoking look at an effective social program, this is recommended."
"Confronts crucial issues facing the American criminal justice system. . . . also demonstrates . . . the courageous steps toward redemption taken by the MOTHERS OF BEDFORD."
"A compelling documentary that follows five extraordinary women. . . .A deeply moving story about these women, their journey and what it means to be a mother."
"The film encourages children and parents involved in the system to take hold of their own narrative and not deny it or demonize it."
SCREENING HIGHLIGHTS AND AWARDS
Hot Docs Canadian International Film Festival, Best Documentary
Social Justice Film Festival, Director's Choice Award
ReFRAME Film Festival
Doc NYC
Flagstaff Mountain Film Festival
Film Society of Lincoln Center
ABOUT FILMMAKER(S)
Jenifer McShane
Jenifer McShane began her career at CBS News. She premiered her first documentary, A LEAP OF FAITH, in competition at the 1996 Sundance Film Festival. A LEAP OF FAITH, narrated by Liam Neeson, documents th ejourney of parents opening an integrated school for their Catholic and Protestant children in Belfast, Northern Ireland. A LEAP OF FAITH was televised in the U.S. and internationally, and screened at film festivals around the world.

Jenifer's latest film, MOTHERS OF BEDFORD, follows the experience of five mothers incarcerated at the Bedford Hills Correctional Facility and their families who manage in their absence. MOTHERS OF BEDFORD premiered at Hot Docs 2011 in Toronto, has been screened at Lincoln Center's Walter Reade Theater, Jacob Burns Film Center and the IFC in NYC. MOTHERS OF BEDFORD continues to screen at festivals, universities, and in independent theaters across the country.

Jenifer is the former US Executive Director of Co-operation Ireland, the leading peace building non-profit on the island of Ireland. She lives in Guilford, CT with her husband and two children. (4/13)
Subject Areas
RELATED LINKS
YOU MIGHT ALSO BE INTERESTED IN
Shopping Cart