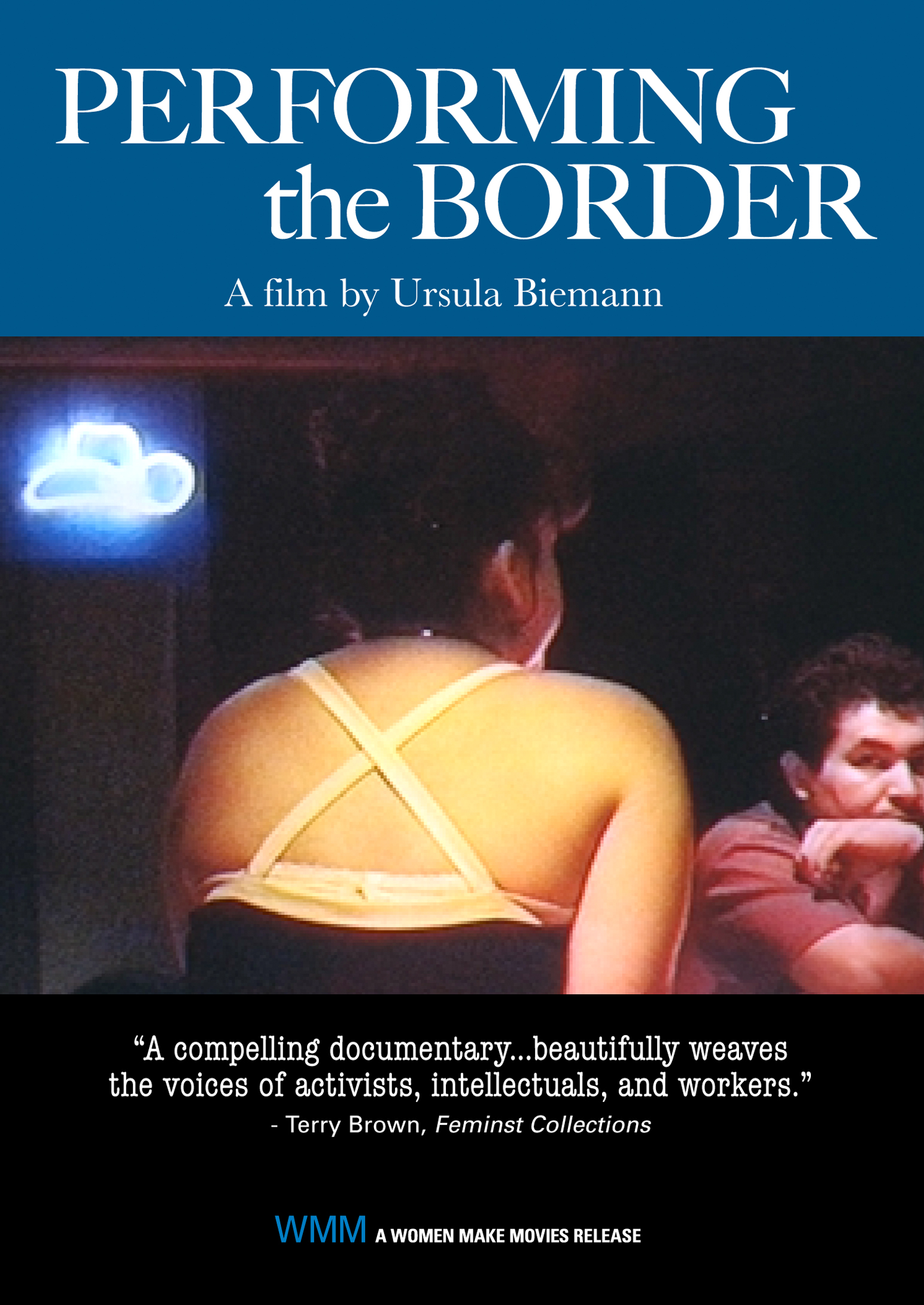 Switzerland/Mexico | 1999 | 42 minutes | Color | DVD | Subtitled | Order No. 00644
SYNOPSIS
A video essay set in the Mexican-U.S. border town of Ciudad Juarez, where U.S. multinational corporations assemble electronic and digital equipment just across from El Paso, Texas. This imaginative, experimental work investigates the growing feminization of the global economy and its impact on Mexican women living and working in the area. Looking at the border as both a discursive and material space, the film explores the sexualization of the border region through labor division, prostitution, the expression of female desires in the entertainment industry, and sexual violence in the public sphere. Candid interviews with Mexican women factory and sex workers, as well as activists and journalists, are combined with scripted voiceover analysis, screen text, scenes and sounds recorded on site, and found footage to give new insights into the gendered conditions inscribed by the high-tech industry at its low-wage end.
PRESS
"[This] video skillfully captures processes of exploitation in its gendered, sexualized, and racialized forms, together with a sophisticated epistemological interrogation about how knowledge of the "border" is produced, performed, and materialized."
"...both a criticism of pancapitalism and an attempt in a discursive way to establish what the possibilities are for individual female lives in this cyborg world of labour."
"To see this film is to see an outrageous scandal that has been swept aside; fortunately, now it is kept alive in this intriguing documentary."
"A provocative plea against the silent blindness to women's plight in a Mexican border town shaped by trans-national manufacturers. Biemann uses the camera as a a beam of light to illuminate tacit injustice."
"A compelling documentary...beautifully weaves the voices of activists, intellectuals, and workers."
SCREENING HIGHLIGHTS AND AWARDS
Biennale of the Image in Movement, St. Gervais, Geneva, Palmeres Award
Govett-Brester Art Gallery, New Zealand
Women in the Director's Chair Film and Video Festival
Documentary Video and Film Festival, Kassel
Werkleitz Festival, Netherlands
InSITE and L.A. Freewaves, Los Angeles
Manifesta 3, European Biennial of Contemporary Art
Hallwalls Contemporary Arts Center, Buffalo, NY
Films de Femmes, Créteil
ABOUT FILMMAKER(S)
Ursula Biemann
More recently she turned to ecology, oil and water with major art projects including Black Sea Files (2005), Egyptian Chemistry (2012) and Deep Weather (2013). Her video installations are exhibited worldwide in museums and the International Art Biennials of Liverpool, Sharjah, Shanghai, Thessaloniki, Sevilla, Istanbul, and Venice.

Her research is based at the Zurich University for the Arts and she is publisher of several books, e.g. "Stuff it" the Video Essay in the Digital Age (2003), Mission Reports - Artistic Practice in the Field (2008). She is currently working on a new piece on the Ecuadorian Amazon, commissioned by Broad Art Museum at Michigan State University.

Biemann has a BFA from the School of Visual Arts and attended the Whitney Independent Study Program in New York (1988). She received a doctor honoris causa in Humanities by the Swedish University Umea and the Prix Meret Oppenheim, the national art award of Switzerland. (03/19)
YOU MIGHT ALSO BE INTERESTED IN
Shopping Cart