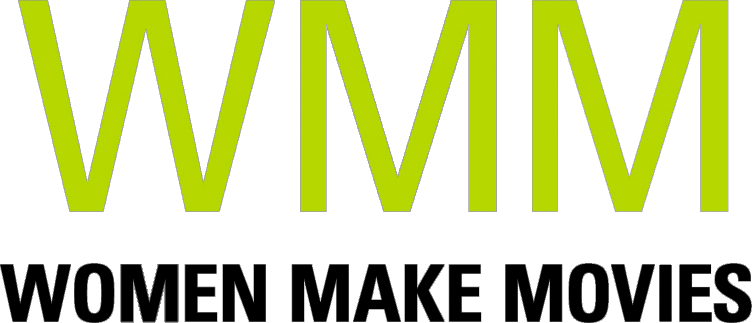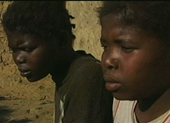 2002 | 50 minutes | Color | DVD | Subtitled | Order No. 03810
SYNOPSIS
SHOUTING SILENT explores the South African HIV/AIDS epidemic through the eyes of Xoliswa Sithole, an adult orphan who lost her mother to HIV/AIDS in 1996. Xoliswa journeys back home in search of other young women who have also lost their mothers to HIV/AIDS and are now struggling to raise themselves (and, in many cases, their siblings) on their own.

Sithole lyrically interweaves their unsettling stories with highly stylized imagery to help convey her own painful memories and document the grim statistics of HIV infection in Africa. These testimonials powerfully demonstrate how entire generations of young people are growing up without their parents and chronicles the devastating impact the AIDS pandemic is having on orphaned children in South Africa. An arresting and timely piece, SHOUTING SILENT is also a cinematographic gem that artistically and meditatively captures how these young women are quickly slipping through the cracks of society.
PRESS
"Cuts through the WHO reports and New York Times news stories about the AIDS epidemic in Africa…absolutely refutes the idea that AIDS is just an illness confined to the body. It shows, with heart and compassion, that AIDS is about families, their everyday lives, and the bodies left behind after death."
"…a moving, disconcerting, yet very truthful and personal portrayal of the devastating effect of AIDS on women in South Africa. A must see for everyone advocating for AIDS activism on an international level."
''…poignant, sensitive and candid…It deals with an often-told story in an innovative and intimate way."
SCREENING HIGHLIGHTS AND AWARDS
New York African Film Festival
Pan-African Film and Television Festival of Ouagadougou (FESPACO)
San Francisco Black Film Festival, 2nd Prize
Sithengi Film Festival, Cape Town, South Africa
South Africa Documentary Film Festival
Washington DC Independent Film Festival, Grand Jury Prize
ABOUT FILMMAKER(S)
Renee Rosen
Renee Rosen is an award-winning documentary filmmaker who received critical acclaim for her directorial debut "Shouting Silent." A freelance writer and producer for the BBC, The Mail and the Guardian, she has been working as a communications consultant in Johannesburg, South Africa. Renee holds dual master's degrees in journalism and international relations earned from Columbia University and New York University respectively. (8/14)
Xoliswa Sithole
Producer and filmmaker Xoliswa Sithole is the first South African to be awarded a British Academy Television Award. She was awarded for her involvement as associate producer on the documentary ORPHANS OF NKANDLA, which chronicles the effects of the AIDS pandemic on African children. Sithole made her mark with SHOUTING SILENT, a personal story of how AIDS has affected her family. Her next project is another personal documentary in which she will travel back to Zimbabwe to rediscover the land where she was raised at the height of Apartheid. (10/09)
Subject Areas
RELATED LINKS
YOU MIGHT ALSO BE INTERESTED IN
Wilhemina's War
In much of America, progress in HIV/AIDS treatment suggests the worst is behind us, but every year 50,000 Americans are still diagnosed with the virus that causes AIDS. Astonishingly, it's one of the leading causes of death of African American women. And nearly half of the Americans with HIV live in the South, where the AIDS epidemic has taken root in rural communities. WILHEMINA'S WAR is an intimate, personal narrative that tells the story of one family's struggle with HIV over the course of five years. Despite facing institutional and personal obstacles every step of the way, 62-year-old Wilhemina Dixon works tirelessly to combat the stigma and care for her daughter and granddaughter, both HIV-positive. Emmy award winning journalist and Professor June Cross finds Wilhemina, a one woman army fighting against a systemic dehumanization that's the result of centuries of racism, and lack of access to drugs and treatment. Her story touches upon many of the structural issues that contribute to the alarming rising trend of HIV-positive women in the South: lack of education, lack of access to quality healthcare, lack of transportation, and silence and stigma in the local church congregations. This urgent documentary lays bare the intersection of poverty, race and politics with women's health and security in the rural south, while showing determination in the face of adversity, and the triumph of the human spirit. Essential viewing for African-American Studies and Public Health courses.
Learn more
Shopping Cart