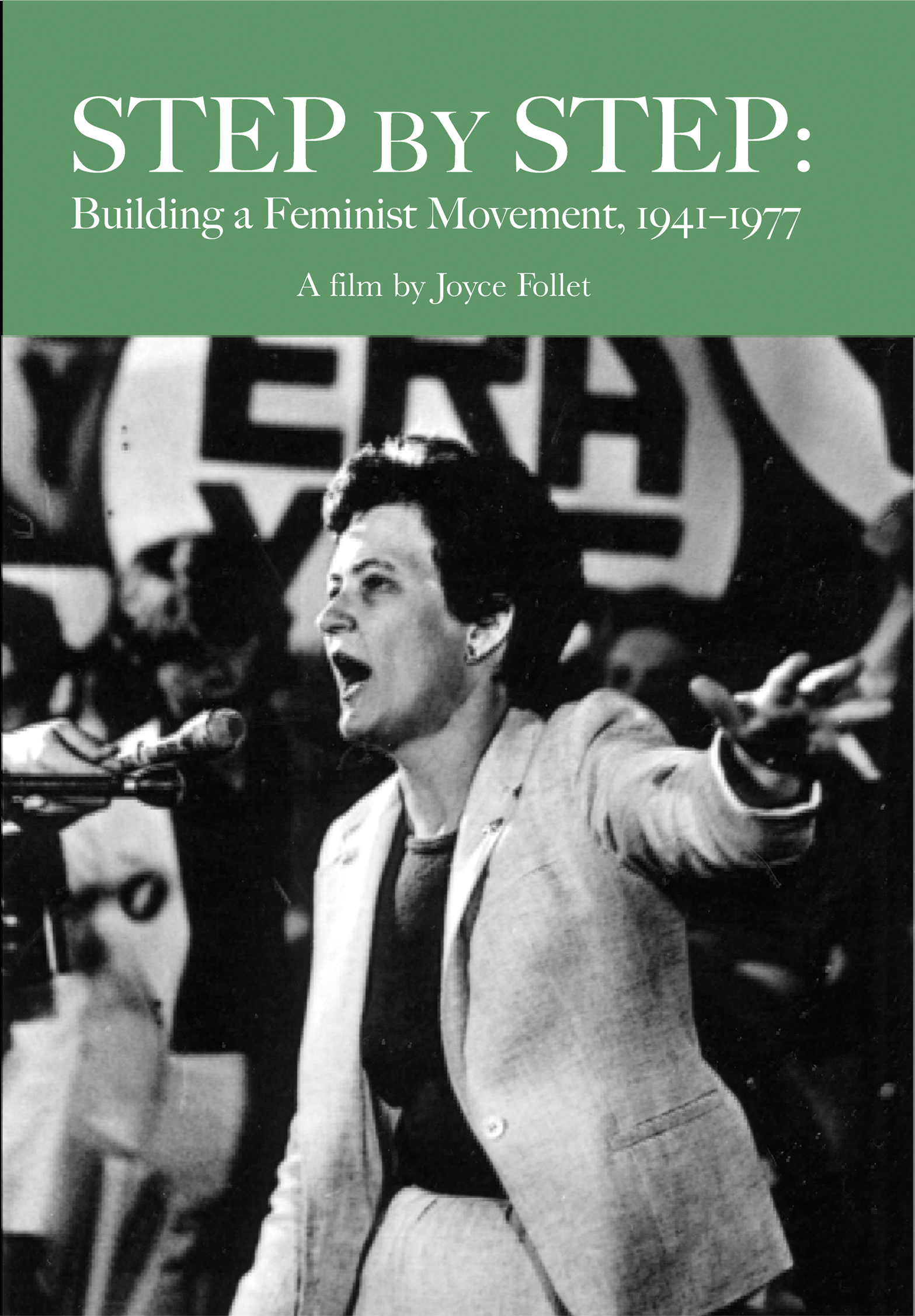 Step by Step: Building a Feminist Movement, 1941-1977
1998 | 56 minutes | Color | DVD | Order No. 00657
SYNOPSIS
"****Proving beyond a doubt that feminism began well before the 1960s, and that its players were not just the white middle class, this inspiring film follows the lives of eight Midwestern women, six of whom became founders of NOW. Set against a backdrop of decades of war, prosperity and reform, their stories beautifully illustrate the continuity and diversity of 20th-century feminism, as the participants describe the labor, civil rights, and political movements of the '40s and '50s that led them to take independent action for women. Using well-chosen archival footage, stills, music, and primary-source narration, producer Joyce Follet of the University of Wisconsin and consulting producer Terry Rockefeller (EYES ON THE PRIZE and AMERICA'S WAR ON POVERTY) offer a first-rate, panoramic-yet-personal view of the women on feminism's front lines." K.Glaser, Video Librarian
PRESS
"An excellent documentary. Has the same intelligent and quiet passion of The Life and Times of Rosie the Riveter."
"Impressively organized and moving....The film is immediately engaging."
"Step by Step provides a missing piece of American history as it is traditionally taught. We need this video to teach our teachers as well as our students."
"...a very important addition to women's historic record. It is thoroughly wonderful."
SCREENING HIGHLIGHTS AND AWARDS
National Women's Political Caucus and American Women in Radio and Television, Exceptional Merit Media Award
Berkshire Women's History Conference
American Historical Association
Museo Reina Sofia
ABOUT FILMMAKER(S)
Joyce Follet
Since completing a Ph.D. in Women's History at the University of Wisconsin-Madison in 1991, Joyce has worked as a public historian, developing community education programs, practicing oral history, and producing historical documentary. She produced STEP BY STEP: BUILDING A FEMINIST MOVEMENT, 1941-1977 and co-produced CREATING WOMEN'S HISTORY: THE SOPHIA SMITH COLLECTION. At the Sophia Smith Collection, a national women's history archives, she directed the Voices of Feminism Project to preserve oral histories and organization records of women typically marginalized in dominant national narratives. She also co-directed the Steinem Initiative, an experiment in activist-academic partnerships to integrate knowledge of women's past into campaigns for change today. In 2017 she launched the Reproductive Justice History Project, based at Smith College, to create an interactive digital toolkit that provides movement leaders with little-known stories and archival evidence of women's organizing for sexual and reproductive health, rights, and justice, from colonization to the present. (03/19)
YOU MIGHT ALSO BE INTERESTED IN
Shopping Cart