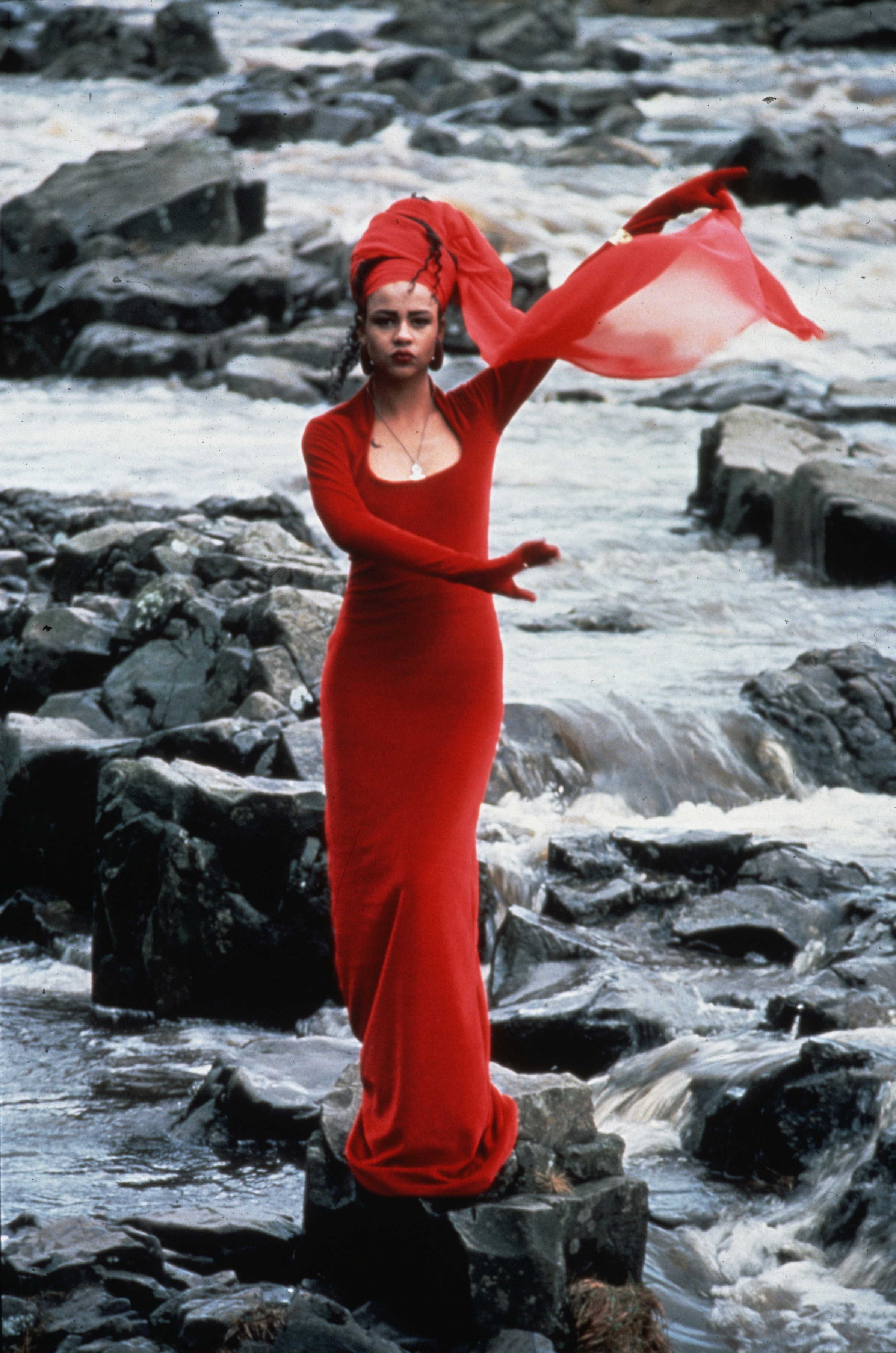 England | 1991 | 23 minutes | Color | 16mm/DVD | Order No. 99229
SYNOPSIS
This bold, stunning exploration of a white mother who undergoes a radical mastectomy and her Black daughter who embarks on a modeling career reveals the profound effects of body image and the strain of racial and sexual identity on their charged, intensely loving bond. At the heart of Onwurah's brave excursion into her mother's scorned sexuality is a provocative interweaving of memory and fantasy. The filmmaker plumbs the depths of maternal strength and daughterly devotion in an unforgettable tribute starring her real-life mother, Madge Onwurah.
PRESS
"Somber yet fanciful. Achieves a painful honesty."
"As cathartic as it is transgressive."
SCREENING HIGHLIGHTS AND AWARDS
Melbourne Film Festival, Best Documentary
Berlin Film Festival
New York Film Festival
ABOUT FILMMAKER(S)
Ngozi Onwurah
Black British filmmaker Ngozi Onwurah takes on the issues of time and space in her work which embraces heterogeneity and multiple sites of subjectivity. Onwurah consistently navigates and challenges the limits of narrative and ethnographic cinema by insisting that the body is the central landscape of an anti-imperialist cinematic discourse.

An accomplished director with several episodes of the top British TV drama series "Heartbeat" to her credit, Ngozi Onwurah also wrote and directed the prize-winning feature "Welcome II the Terrordome." Sometimes fierce and at others more gently humorous, Onwurah tackles the clashes and ironies of the apparent gulf separating black and white, whilst showing that under the skin, emotions are universal.
Onwurah's films have won prizes at the Berlin Film Festival, Germany; Melbourne Film Festival, Australia; Toronto Film Festival, Canada; and at NBPC, USA. (09/09)
YOU MIGHT ALSO BE INTERESTED IN
Too Black to be French
In this documentary film, Isabelle Boni-Claverie explores the role of race and the persistence of racism in France, as well as the impact of the French colonial past. Through an exploration of her personal family history, and interviews with historians and academics, TOO BLACK TO BE FRENCH peels back the layers of race relations in supposedly institutionally colorblind France. Boni-Claverie, a French-Ivorian, who grew up in upper class French society, unpacks how socio-economic privilege doesn't mean protection from racial discrimination. Boni-Claverie solicits anonymous individuals to speak on their daily experiences with race, class, discrimination and micro-aggressions. TOO BLACK TO BE FRENCH also features interviews with acclaimed sociologists and historians including Pap Ndiaye, Eric Fassin, Achille Mbembe, and Patrick Simon to help contextualize racial history in France. Boni-Claverie's film starts an urgent discussion on French society's inequalities and discrimination.
Learn more
Black Girl in Suburbia
For many Black girls raised in the suburbs, the experiences of going to school, playing on the playground, and living day-to-day life can be uniquely alienating. BLACK GIRL IN SUBURBIA looks at the suburbs of America from the perspective of women of color. Filmmaker Melissa Lowery shares her own childhood memories of navigating racial expectations both subtle and overt-including questions like, "Hey, I just saw a Black guy walking down the street; is that your cousin?" Through conversations with her own daughters, with teachers and scholars who are experts in the personal impacts of growing up a person of color in a predominately white place, this film explores the conflicts that many Black girls in homogeneous hometowns have in relating to both white and Black communities. BLACK GIRL IN SUBURBIA is a great discussion starter for Freshman orientation week and can be used in a wide variety of educational settings including classes in sociology, race relations, African American Studies, Women's Studies, and American Studies.
Learn more
Shopping Cart