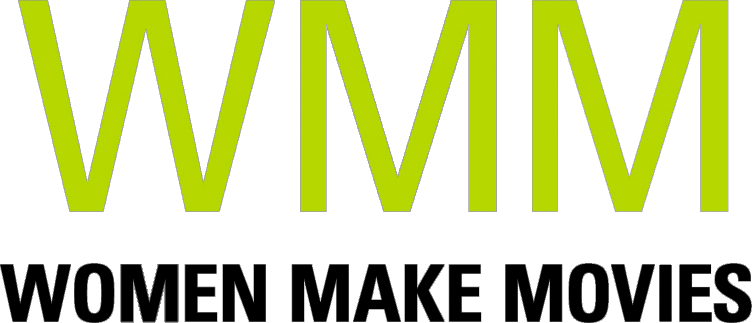 Rea Tajiri
REA TAJIRI is a filmmaker and visual artist who was born in Chicago, Illinois. She earned her BFA and MFA degree from the California Institute of the Arts in post-studio art. Her ground-breaking, award-winning film, digital video and installation work, has been supported by numerous grants, fellowships and artistic residencies, has been exhibited widely in museums, on television and in international film festivals.

Poetic, subtly layered and politically engaged, her work advances the exploration of forgotten histories, multi-generational memory, landscape and the Japanese American experience. Her experimental documentary History and Memory; for Akiko; Takashige, and feature film Strawberry Fields have influenced a generation of filmmakers, leading to their inclusion in Asian American, Cinema Studies, Women's and Gender Studies curricula in the US.

Her recent multi-site installation project Wataridori-birds of Passage (2018) in Philadelphia mapped and enlivened forgotten traces of local Japanese American history linked in a series of locations around the city. Her feature documentary Lordville (2014) probed the
material and immaterial traces of an upstate New York town's history. Her current documentary-in-progress is Wisdom Gone Wild. The film chronicles her sixteen year journey of elder care for her mother who had dementia, and illuminates their lifelong passion for the arts and the language of the elders.

Recent honors include: Pew Fellowship in the Arts; Fogo Island Arts Residency; Banff Centre for the Arts, Leighton Studio Residency; Asian Arts Initiative 25th Anniversary Commission; Vice Provost Arts Grant, Temple University.

Honors: Ringleader, True/False Film Festival 2019; Juror, Blackstar Film Festival, Experimental Shorts 2019; Documentary

Shorts, 2018; Juror, AnnArbor Film Festival, 2018, Commission Asian Arts Initiative, 25th Anniversary, 2018; POV Selection Committee, 1996;

Awards: IDA Distinguished Achievement Award, 1992; Best Experimental Video, Atlanta Film Festival, 1992; Jury Prize: New Genres, San Francisco International Film Festival, Grand Prix, Fukuoka Asian International Film Festival 1998,

Grants; Fellowships: Nominee, Herb Alpert Award in the Arts (2019); Pew Project Grant (2018), Center for Asian American Media Documentary Award (2016, 2018), Pew Fellowship (2015), NYFA Fellow (1989, 1999), Rockefeller Intercultural Media Arts Fellow (1992, 1999) , New York State Council for the Arts (1989, 1992, 1998) , National Endowment for the Arts Visual Arts Fellow (1989, 1993), NEA Media Production Grant (1990,1993), Art Matters Inc (1989,1995), ITVS ProductionGrant (1992) ITVS Diversity Development Fund (2016), VP Arts Grant (2014, 2018), Presidents Arts and Humanities Grant (2016, 2017)

Learn more: Wisdom Gone Wild and Rea Tajiri on IMDB (2/20)
Available Title(s):
---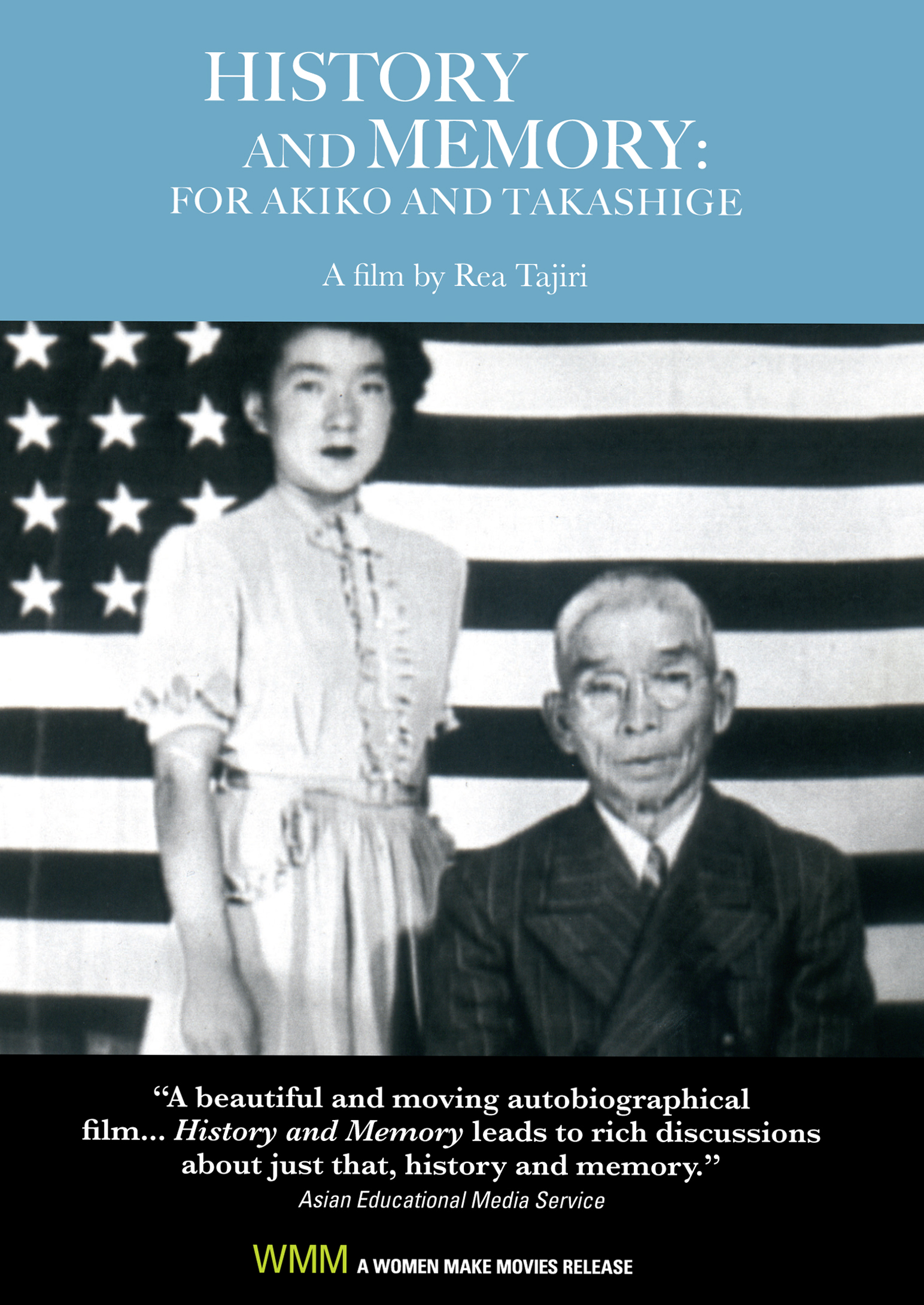 A film by Rea Tajiri, 1991, 32 min., Color/BW
Groundbreaking and haunting, this film is a poetic composition of recorded history and non-recorded memory. Filmmaker Rea Tajiri's family was among th...
Read More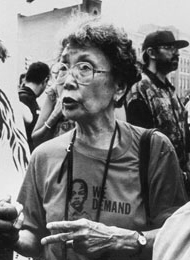 A film by Pat Saunders and Rea Tajiri, 1994, 57 min., Color
Yuri Kochiyama was a Japanese American woman who lived in Harlem for more than 40 years and had a long history of activism on a wide range of issues. ...
Read More
Shopping Cart