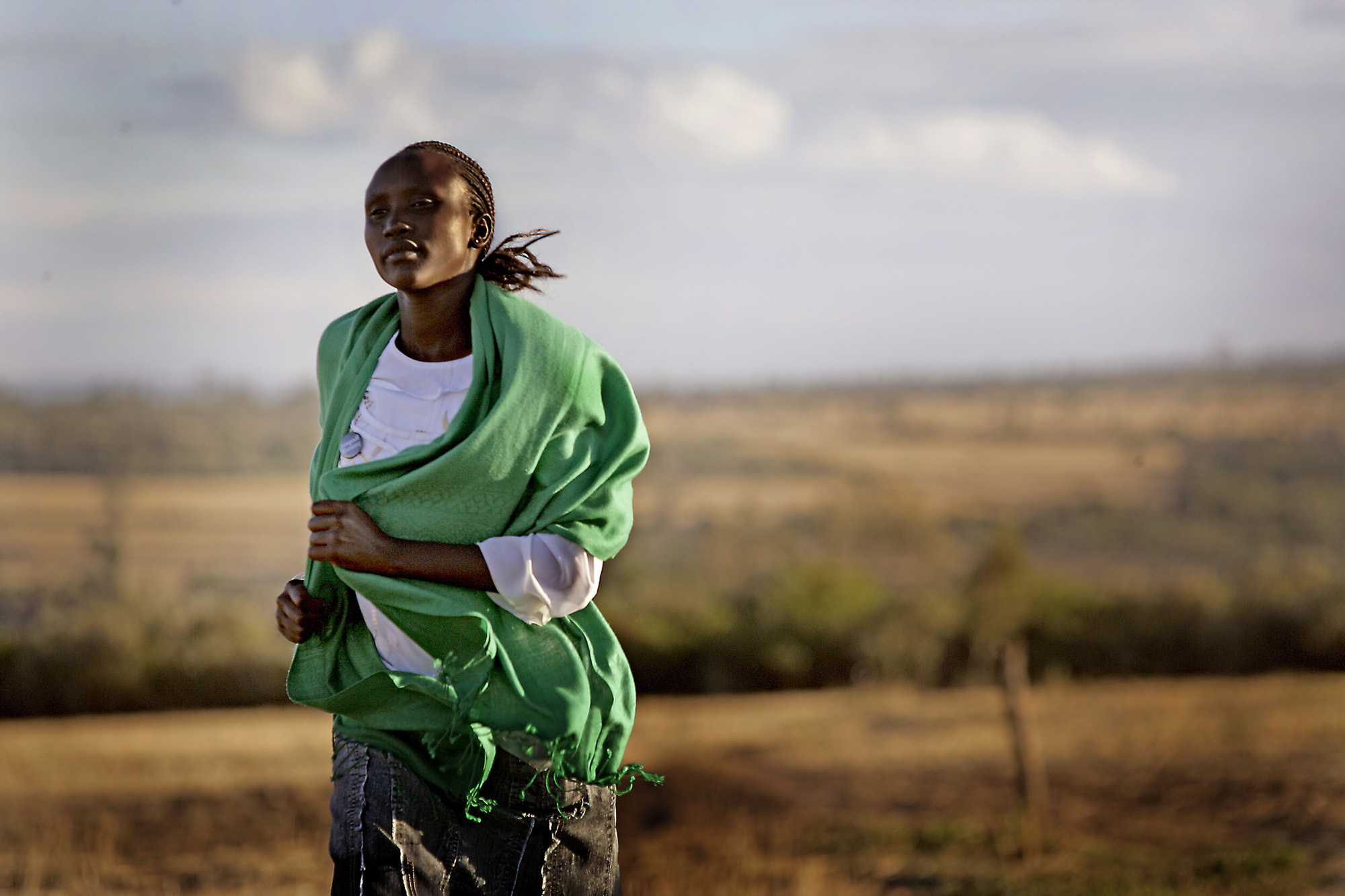 Africa Rising
The Grassroots Movement to End Female Genital Mutilation
Kenya/Mali/Somalia/Tanzania | 2009 | 62 minutes | Color | DVD | English/French/Somali/Swahili | Order No. 09980
SYNOPSIS
Every day, 6,000 girls from the Horn of Africa to sub-Saharan nations are subjected to female genital mutilation (FGM). With fierce determination and deep love for their communities, brave African activists are leading a formidable, fearless grassroots movement to end 5,000 years of FGM. An insightful look at the frontlines of a quiet revolution taking the continent by storm, this extraordinarily powerful film is one of the first to focus on African solutions to FGM. Beautifully directed by Emmy Award® winner Paula Heredia and produced by Equality Now, AFRICA RISING travels through remote villages in Burkina Faso, Kenya, Mali, Somalia and Tanzania. Weaving together dynamic footage and the poignant stories of girls personally affected by FGM, it shows how African women and men are putting an end to this human rights violation. Convincing circumcisers to lay down their knives, engaging the police to implement the law, and honing leadership skills in girls, these determined activists have been working tirelessly for years to conceptualize their campaign. AFRICA RISING paints an intimate portrait of the broadly-based but little-known anti-FGM movement and shows that courageous, creative and resourceful individuals can change the course of history.
PRESS
"Stunningly honest, soberingly frank…An unparalleled window into the 'business of FGM' – of the cultural and economic pressures brought to bear on the girls who are cut, and the cutters themselves. And yet, woven throughout is the hope and a vision of a world free from FGM."
"Reveals a sense of hope, demonstrating that FGM is not an acceptable cultural practice, and that a people, culture, religion or nation cannot and will not allow themselves to be defined by pain, cruelty, and destruction."
"Portrays voices rising across the continent to question and challenge the controversial, puzzling issues of FGM. Beautifully filmed...A well-informed [and] remarkable cross-cultural collaboration depicting courage and hope to awaken the deafening silence surrounding this taboo subject."
"An inspiring and hopeful film. Despite the deep sadness I felt for these girls, the good news is that the grassroots movement is strong and leading the global fight against female genital mutilation to save each and every girl."
"Recommended...effective in making viewers aware of the positive impact of the hard work of African activists in eradicating FGM."
SCREENING HIGHLIGHTS AND AWARDS
Panafrican Film and Television Festival of Ouagadougou (FESPACO)
Kenya International Film Festival
Brilliant Light International Film Festival
International Film Festival Egypt
ABOUT FILMMAKER(S)
Paula Heredia
Paula Heredia is a director and editor based in New York. She was awarded an Emmy for the HBO documentary IN MEMORIAM, NYC 9/11/01 and an ACE Eddie Award for the acclaimed documentary UNZIPPED. Her directorial work includes the documentaries GEORGE PLIMPTON AND THE PARIS REVIEW, RALPH GIBSON, and THE COUPLE IN THE CAGE. Her dramatic work includes HAVING A BABY, TRAS LA VENTANA, SLINGS AND ARROWS, and LA CENA DE MATRIMONIO. Her short film LA PAJARA PINTA premiered at the Lincoln Center Film Society LatinBeat Film Festival.

Heredia's editorial work can be seen in the HBO feature-length documentary ADDICTION, which received the 2007 Emmy Governors Award, and ALIVE DAY MEMORIES—HOME FROM IRAQ. executive produced by James Gandolfini for HBO. Her new edit, THE ART OF FAILURE: CHUCK CONNELLY NOT FOR SALE and JACQUES D'AMBOIS IN CHINA, will air on HBO this summer. Other editorial credits include: MODULATIONS CINEMA FOR THE EAR, THE VAGINA MONOLOGUES, FINDING CHRISTA and FREE TIBET. Paula's work and creative process is featured in the book: The Art of the Documentary by Megan Cunningham. With partner Larry Garvin, she co-founded Heredia Pictures, heads the international committee of New York Women in Film and Television and serves on the board of advisors of Tribeca All Access and Clementina, Inc. (10/09)
Equality Now
Equality Now works to end violence and discrimination against women and girls around the world through the mobilization of public pressure. www.equalitynow.org (6/10)
YOU MIGHT ALSO BE INTERESTED IN
Shopping Cart