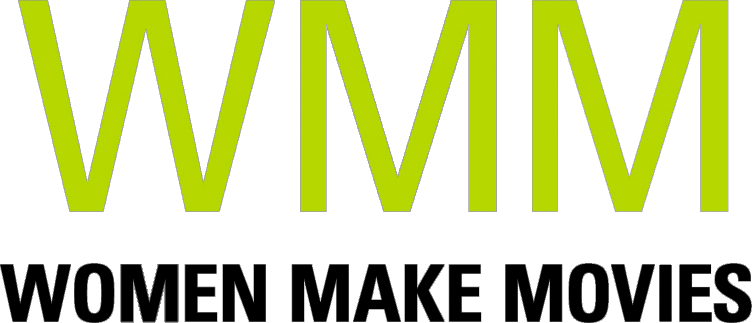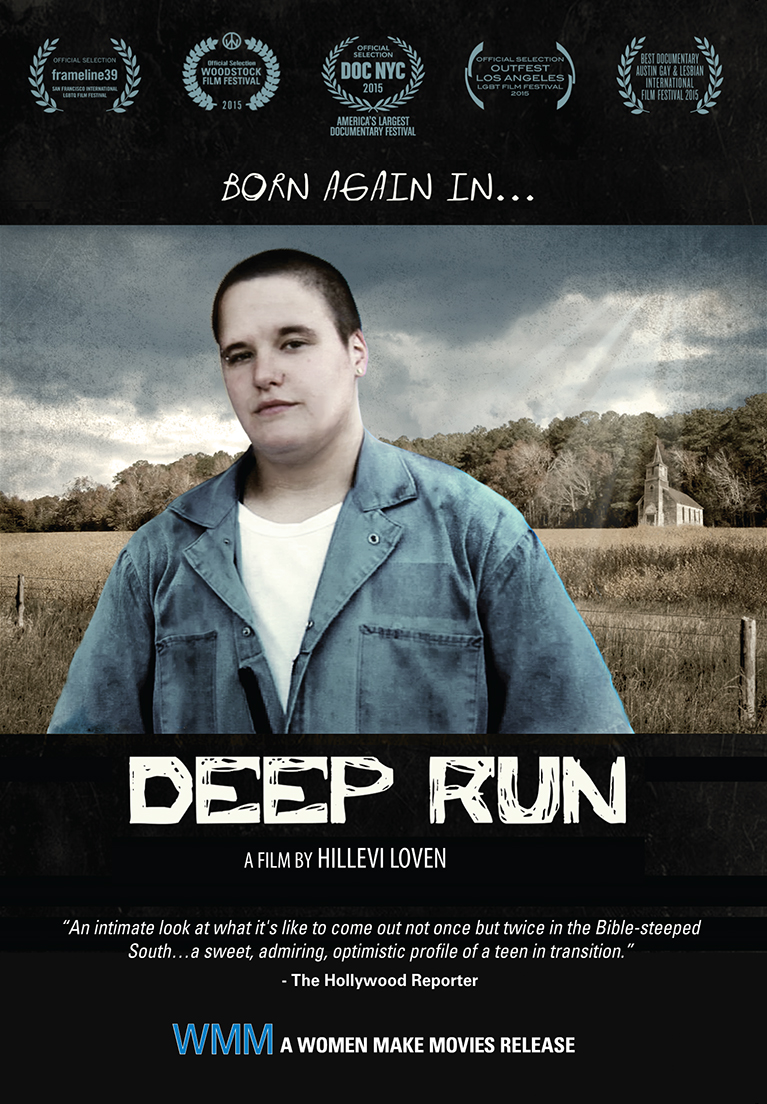 US | 2015 | 75 minutes | Color | DVD | Order No. 161184
SYNOPSIS
Executive produced by Susan Sarandon, DEEP RUN is a powerful verité portrait of trans life in rural North Carolina. Exiled by her family and rejected by an ex-partner, 17-year-old Spazz has no one to lean on for support. But when Spazz falls in love again and summons up the courage to become Cole, a strong-willed trans-man, his candid humor and steadfast, all-inclusive Christian beliefs counter the bigotry he experiences daily.

This deeply personal documentary reveals rebirth and courage within America's deeply conservative Bible Belt as Cole struggles to find a church that will affirm his identity and the couple's relationship. With a small group of supportive friends, relatives, and his girlfriend, Ashley, Cole's search for love and belonging leads him to a radical revision of what faith and church can be. An intimate study of young outsiders in an insular Christian community, DEEP RUN explores the intersection of modern identity and faith in the American South. Essential viewing for LGBTQIA Audiences, Queer and Gender studies classes.
PRESS
"Deep Run is a sensitive and compelling portrait of trans teen Cole Ray Davis becoming a man in rural North Carolina. Cole's story is a microcosm of so many compelling contemporary issues, he personifies how millennials will alter our culture's attitudes on transgender rights, the plight of the undocumented, and religious intolerance. This movie will be an excellent tool in classrooms and college campuses."
"An intimate look at what it's like to come out not once but twice in the Bible-steeped South…a sweet, admiring, optimistic profile of a teen in transition."
"A compelling portrait of courageous Southern queer youth on a quest for belonging within their families of origin and within a community where faith is a sacred, binding commonality."
"DEEP RUN poetically examines one trans man's search for love, faith, and acceptance in rural North Carolina. [Loven's] directorial eye shows a particularly acute attention to depicting the distinctive atmosphere of Davis's rural Southern world… the film glows with a lyrical intimacy… a particularly honest depiction of low-income trans American experiences."
"DEEP RUN is...beautifully crafted and nuanced."
SCREENING HIGHLIGHTS AND AWARDS
Austin Gay and Lesbian International Film Festival, Best Documentary
Outfest Film Festival, Special Programming Award for Emerging Talent
Cinema Queer International Film Festival Sweden
CinemaQ/Denver Film Society
Doc NYC
Frameline Film Festival
Fresno Reel Pride Gay and Lesbian Film Festival
IF Film Festival Kentucky
Indianapolis LGBT Film Festival
Indie Grits
LGBT Center at Eastern Carolina University
Melbourne Queer Film Festival
Miami and Fort Lauderdale LGBT Film Festival
Milwaukee LGBT Film/Video Festival
Out on Film Atlanta's LGBT Film Festival
Portland Queer Film Festival
RiverRun International Fim Festival
San Diego Film Festival
Tampa Bay Gay and Lesbian Film Festival
Woodstock Film Festival
ABOUT FILMMAKER(S)
Chris Talbott
Chris Talbott is a producer, director, and writer of movies, plays, and videos. A Sundance Documentary Fellow, Talbott just finished the documentary Deep Run, which premiered in June 2015, and he is currently producing the feature narrative Jew Boy. His first documentary The World's Best Prom won Best Documentary at the Wisconsin Film Festival in 2001, and inspired a popular episode of NPR's This American Life. Talbott served as an executive assistant to actor/director Tim Robbins on the Academy-Award winning Dead Man Walking and Cradle Will Rock. In that time, he wrote three plays which were developed and produced with OVO, SoHo Rep, HERE, and Theater for the New City. Also the founder of Cause Effect Agency, which connects celebrity talent with worthy causes, Talbott studied history at Brown University and Chinese at Nanjing University (China). Originally from Racine, Wisconsin, Talbott currently resides in New York City. (3/16)
Hillevi Loven
Hillevi Loven is a filmmaker, producer and still photographer based in Brooklyn, NY. She is making her feature-film-directing debut with the award winning Deep Run. As a Sundance Documentary Fellow, she developed Deep Run in the Sundance labs. Deep Run is the culmination of Hillevi's own social justice work, which began with teaching media arts to LGBT youth at the NYC Hetrick Martin Institute. In collaboration with NYU anthropologist Natasha Schull, she co-directed the documentary, Buffet: All You Can Eat Las Vegas, which won Best Short from the Society of Visual Anthropology. As an artist, she has received support from the New York State Council on the Arts, the Sundance Institute, New York Foundation for the Arts, the Frameline Completion Fund and Robert Wood Johnson Foundation. She has produced collaborative work with the Brooklyn art collective Uniondocs, OVO, and the Brooklyn Filmmakers' Collective. Hillevi is an alumna of Barnard College, and the Hunter College IMA MFA program.

She also has produced media for Time Warner, Condé Nast, Martha Stewart and American Express, among other companies.

Hillevi currently teaches media arts and communications at the City University of New York. (2/16)
Samara Levenstein
Samara is a NYC based Producer. Post Production credits include the critically-acclaimed documentaries WHY WE FIGHT (Eugene Jarecki), DAVE CHAPELLE'S BLOCK PARTY (Michel Gondry), and THE ARMSTRONG LIE (Alex Gibney). Television credits include both seasons of the HBO/Cinemax narrative series, THE KNICK (Steven Soderbergh). (3/16)
Subject Areas
RELATED LINKS
YOU MIGHT ALSO BE INTERESTED IN
Shopping Cart