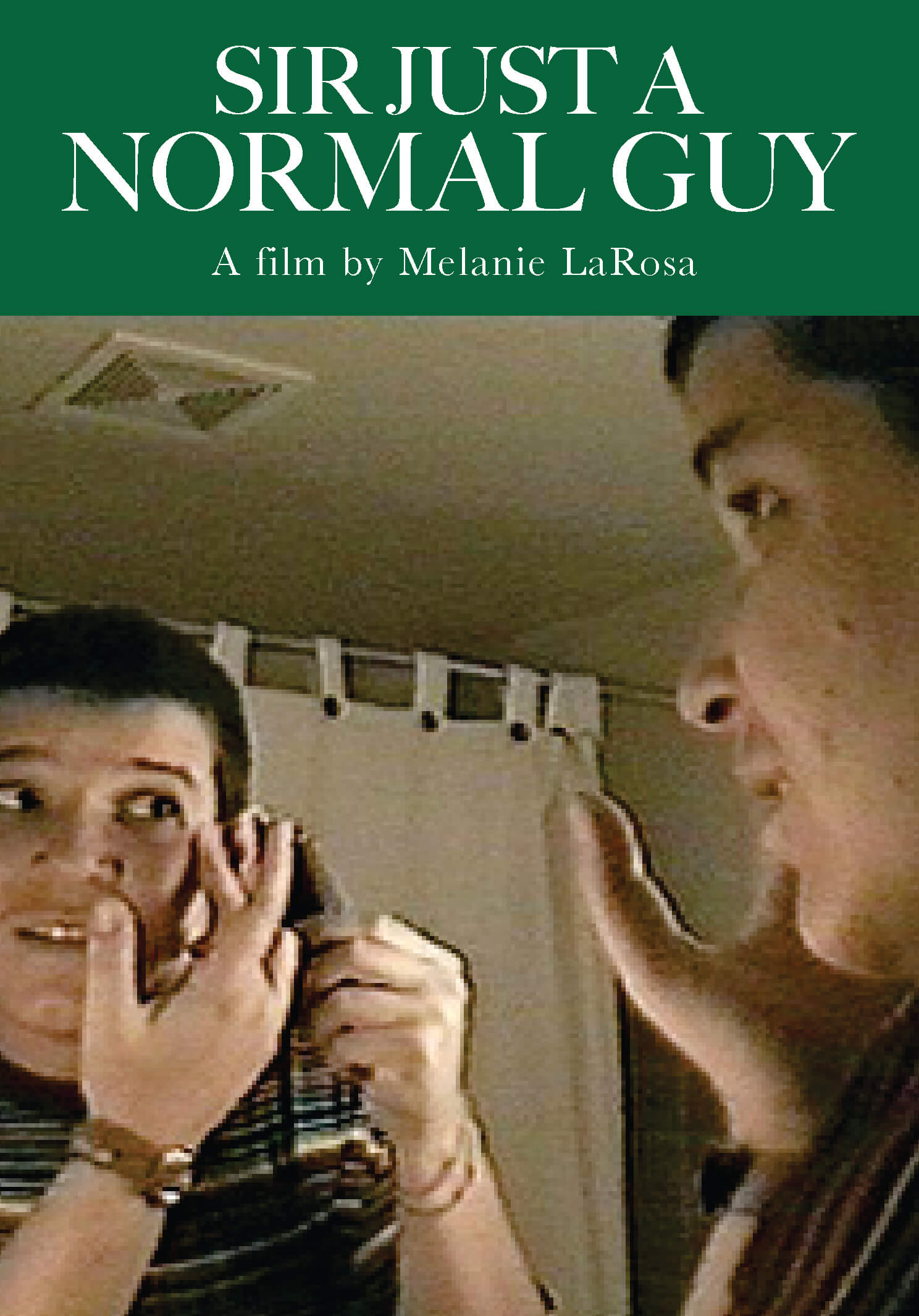 2001 | 57 minutes | Color | DVD | Order No. 05865
SYNOPSIS
Screened to acclaim at Gay & Lesbian Film Festivals worldwide and LBGT events across the nation, this candid and courageous portrait of more than 15-months in the female-to-male (FTM) transition of Jay Snider explores both the emotional and physical changes of this profound experience--beginning prior to hormones and concluding after top surgery. Footage shot before and after the surgery captures dramatic physical transitions, while intimate interviews with Jay, his ex-husband, his best friend and his lesbian-identified partner aptly capture the emotional and psychological shifts that occur during the process. With support from those closest to him, Jay's experience is remarkably positive, though not without conflict. During the course of the film, he renews long-distant ties with his brother, but also faces permanent estrangement from his parents. SIR is an in-depth and humanizing exploration of the challenges, discrimination, and alienation faced by transsexuals. Jay's conflicted feelings around queer identification are portrayed along with his significant other's continued identification as lesbian. A much-needed look at FTM transition, the film demonstrates both the fluidity of sexual identification and that love and human resilience can triumph over deep-rooted differences.
PRESS
"Sir: Just A Normal Guy humanizes many of the issues faced by transgender people in a profound and compelling way. The film helps foster understanding of the reality of transsexual experience, and is a valuable resource for anyone seeking to promote this understanding."
"One of the most provocative films this year is this diaristic look at FTM transition."
"A wonderful tool for any courses focusing on the role and definition of gender and sexuality as influenced by societal norms. It fills a particular void in the lack of educational resources regarding the female to male transition."
"A powerful teaching device for any course interested in clarifying misconceptions about transgenderism and giving students the conceptual tools to understand the debate around gay, lesbian, bisexual, and transgender identities. Definitely a much needed contribution to gender studies classrooms!"
SCREENING HIGHLIGHTS AND AWARDS
OUTrageous: Santa Barbara LGBT Film Festival
New Festival, The New York Lesbian and Gay Film Festival
Berkeley Film and Video Festival, Honorable Mention
Washington, DC Reel Affirmations Film Festival
Chicago Reeling Film Fest
IndieFest: The San Francisco Independent Film Festival
TrannyFest San Francisco
First International Queer Arts Festival, Zagreb, Croatia
Western Psychological Association Convention Film Festival
Auckland, Melbourne, Milwaukee, Olympia, Seattle, Semarang, Sydney, Tampa, Vancouver and Winnipeg Lesbian and Gay Film Festivals
ABOUT FILMMAKER(S)
Melanie La Rosa
Melanie has worked in the production of documentaries to some capacity since 1996. Aside from directing, her numerous roles have included that of producer, director of photography, 2nd unit camera, associate producer, and assistant editor. She currently teaches documentary filmmaking at Hunter College, and workshops for professionals at Downtown Community Television. She has also taught at Long Island University/C.W. Post.

Before becoming a filmmaker, Melanie worked actively with human and civil rights groups for a decade, absorbing experiences that would one day become central themes for her films. She has an M.F.A in Film and Media Arts from Temple University and a B.A. in Political Science from the University of Michigan.

Melanie is currently releasing THE POETRY DEAL: A FILM WITH DIANE DI PRIMA, an impressionistic documentary about the life and work of poet Diane di Prima. The first film ever about di Prima, THE POETRY DEAL was made collaboratively with this unique writer. In a visual celebration of poetry, THE POETRY DEAL focuses on themes of artistic integrity, rebellion, and imagination and includes rare archival footage, impressionistic scenes shot in Super8 and 16mm, and interviews with di Prima and her friends and colleagues.

Melanie's first film, SIR: JUST A NORMAL GUY, premiered at the 2001 New Festival, followed by a worldwide screening at over 30 film festivals and community events. Her short films, RISK (2004), SCHUYLKILL DRAGONS (2003), UNITED STATES OF AUTOMOBILES (2002), and NO SAFE PLACE (2001) all screened at local, national, and international film festivals.

Other independent films in which Melanie has worked on (not in the role of director) include: "The Axe in the Attic" (Dirs. Ed Pincus and Lucia Small, 2007- New York Film Festival); "Stigma" (Dir. Tchaiko Omawale, 2005 - Provincetown Int'l Film Festival); and "Silent Choices" (Dir., Faith Pennick, 2007 - Reel Sisters of the Diaspora Festival).

Melanie is currently developing a new project about wind power in New York City. (3/12)
Subject Areas
RELATED LINKS
YOU MIGHT ALSO BE INTERESTED IN
Orchids: My Intersex Adventure
Gen X filmmaker Phoebe Hart always knew she was different growing up – but she didn't know why. This award-winning documentary traces Phoebe's voyage of self-discovery as an intersex person, a group of conditions formerly termed hermaphroditism. Learning only in her teens that she was born with 46XY (male) chromosomes, Hart now seeks to understand her own story and the stories of others affected by this complex and often shameful syndrome. With help from sister Bonnie (born with the same condition) and support from partner James, Hart drives across Australia, interviewing individuals whose struggles and victories mirror and differ from her own. Some advocate systemic change ending shame and controversial genital surgeries, while others debate coming out or staying closeted with a stigmatized secret. Questioning rigidly defined constructs of gender, sexuality, and normality, often with lively good humor, ORCHIDS is the first film to look at intersex from a positive perspective. Its engaging portrait of survival, courage and reconciliation will speak to a variety of audiences and spark lively discussion about what it means to be perceived as "different."
Learn more
Deep Run
Executive produced by Susan Sarandon, DEEP RUN is a powerful verité portrait of trans life in rural North Carolina. Exiled by her family and rejected by an ex-partner, 17-year-old Spazz has no one to lean on for support. But when Spazz falls in love again and summons up the courage to become Cole, a strong-willed trans-man, his candid humor and steadfast, all-inclusive Christian beliefs counter the bigotry he experiences daily. This deeply personal documentary reveals rebirth and courage within America's deeply conservative Bible Belt as Cole struggles to find a church that will affirm his identity and the couple's relationship. With a small group of supportive friends, relatives, and his girlfriend, Ashley, Cole's search for love and belonging leads him to a radical revision of what faith and church can be. An intimate study of young outsiders in an insular Christian community, DEEP RUN explores the intersection of modern identity and faith in the American South. Essential viewing for LGBTQIA Audiences, Queer and Gender studies classes.
Learn more
Shopping Cart