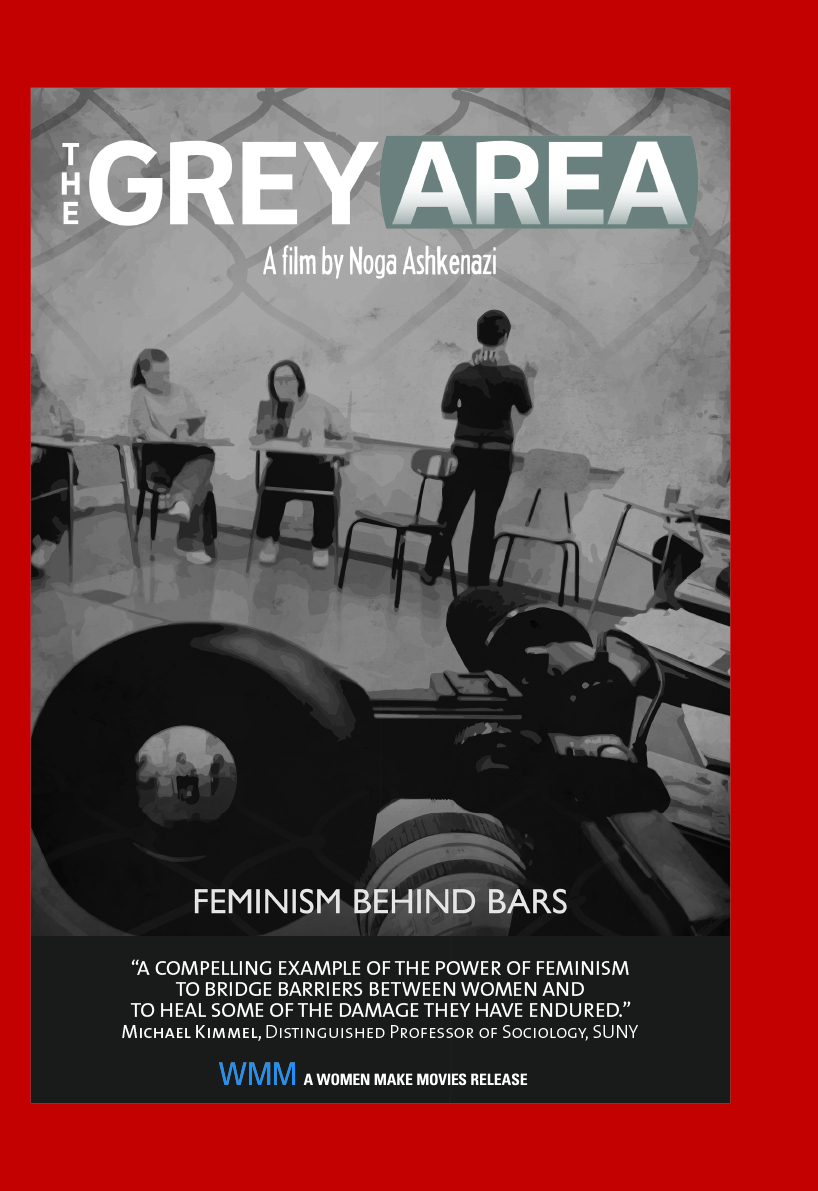 The Grey Area: Feminism Behind Bars
US | 2012 | 65 minutes | Color | DVD | English | Order No. 131093 |
SYNOPSIS
THE GREY AREA is an intimate look at women's issues in the criminal justice system and the unique experience of studying feminism behind bars. Through a series of captivating class discussions, headed by students from Grinnell College, a small group of female inmates at a maximum women's security prison in Mitchellville, Iowa, share their diverse experiences with motherhood, drug addiction, sexual abuse, murder, and life in prison. The women, along with their teachers, explore the "grey area" that is often invisible within the prison walls and delve into issues of race, class, sexuality and gender. The number of women in prison has grown by over 800% in the past three decades, two thirds are mothers and are incarcerated for non-violent offenses and more than 80% have been victims of domestic violence or sexual assault at some point in their lives. THE GREY AREA is an important look into the complex factors behind these statistics and how feminism sheds light and brings hope to those incarcerated. This is an excellent film to prompt discussion in women's studies, courses that include prison reform or violence against women, American studies and sociology.
PRESS
"Recommended. Defines feminism and then illustrates how feminist issues are both personal and political, regardless of gender, and societal issues."
"A compelling example of the power of feminism to bridge barriers between women and to heal some of the damage they have endured."
"What a moving, important, and powerful film! There really is a "grey" area and the stories of these women made me stop and think hard about that fine line."
"The film remains an essential look at the absurdity of the parole process at the state penitentiary level and the way in which a group of female prisoners find resilience in literary and gender theory despite the seeming impossibility of justice."
"THE GREY AREA provides an excellent framework for discussing the oft-ignored issues surrounding incarcerated women."
"The interviews with and footage of the incarcerated women are incredibly moving... Documentaries like THE GREY AREA provide a clear, in-depth context for having conversations beyond what happened on this season of Orange is the New Black."
"This insightful and thought-provoking documentary asks us to truly see the most invisible women in the United States - women in the criminal justice system. One cannot walk away from this film untouched or unaware of the reality of incarcerated women's lives. The Grey Area challenges us to take action and advocate for the reassessment of our current policies and programs."
SCREENING HIGHLIGHTS AND AWARDS
Julien Dubuque International Film Festival, Best Documentary
ArcLight Cinemas Documentary Film Festival
Through Women's Eyes International Film Festival
Sarasota Film Festival
ABOUT FILMMAKER(S)
Noga Ashkenazi
Noga Ashkenazi is an Israeli writer/director, who studied filmmaking at the Sorbonne University in Paris, France, and holds a degree in Theater and Dance from Grinnell College. When she's not working on a film in the United States, Noga works as a playwright and dramaturg at the National Theatre of Israel, in her hometown of Tel Aviv. Her first feature-length film as director/producer was the documentary THE GREY AREA: FEMINISM BEHIND BARS, which depicts the lives of inmates at a maximum-security women's prison in Iowa, and explores women's issues in the criminal justice system. THE GREY AREA premiered at the ArcLight Cinemas Documentary Film Festival in Los Angeles and won the Best Documentary Award at the JDIFF. The film was picked up for distribution by Women Make Movies and was released in 2013. For her narrative feature debut, Noga co-wrote and directed SAINTS REST, a musical drama starring Hani Furstenberg (THE LONELIEST PLANET), Allie Trimm (Original Broadway Cast of 13), and Dana Ivgy (ZERO MOTIVATION). Set in small-town Iowa, SAINTS REST features an original song-score performed live on set, and tells the story of two estranged sisters who, over the course of one summer, form a connection through their shared love of music as they grieve the recent death of their mother. SAINTS REST premiered at the RiverRun International Film Festival in 2018, where it won the Audience Award, and went on to winning the Best Feature Film Award at the Iowa Independent Film Festival, and the Best of Iowa Award at the Interrobang Film Festival. (03/19)
Subject Areas
RELATED LINKS
YOU MIGHT ALSO BE INTERESTED IN
Shopping Cart