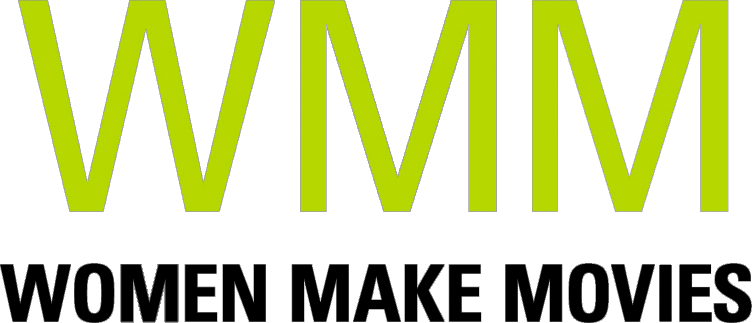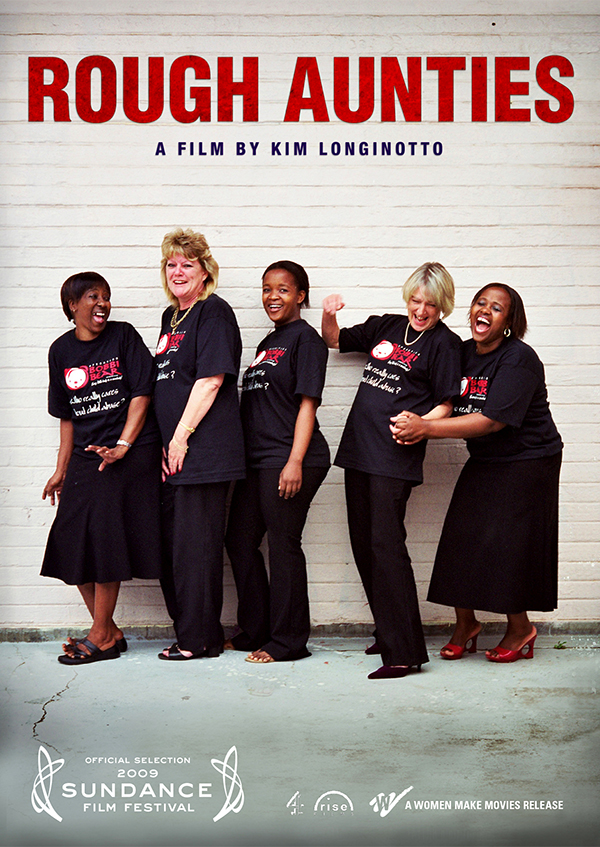 UK/South Africa | 2008 | 103 minutes | Color | DVD | English | Order No. 09960
SYNOPSIS
Fearless, feisty and resolute, the "Rough Aunties" are a remarkable group of women unwavering in their stand to protect and care for the abused, neglected and forgotten children of Durban, South Africa. This documentary by internationally acclaimed director Kim Longinotto (SISTERS IN LAW, DIVORCE IRANIAN STYLE) follows the outspoken, multiracial cadre of Thuli, Mildred, Sdudla, Eureka and Jackie, as they wage a daily battle against systemic apathy, corruption, and greed to help the most vulnerable and disenfranchised of their communities.

Despite the harsh realities of violence, poverty, and racism in the women's work at the Bobbi Bear child welfare organization and in the heartaches of their personal lives, the portraits that emerge on screen are filled with grace, wisdom, friendship, and a deeply stirring conviction. Neither politics, nor social or racial divisions stand a chance against the united force of the women. Once again Longinotto has managed to bring us an intimate portrait of change from Africa, this time from post-apartheid South Africa, a nation being transformed with hope and energy into a new democracy.
PRESS
"Unnerves and inspires in equal measure."
"A rare movie, one that balances tragedy and a sense of empowerment, compassion with outrage."
"** ½ stars…Inspiring."
"****Stars. Compelling non-fiction story telling. Very well crafted."
"Without any of the self-aggrandisement, exotica hunting or celebrity pandering that characterise so much documentary today, Kim Longinotto continues to practise the form at its very highest level, focused on individuals who we deserve to know"
"A surefire Oscar nominee for doc next year…. Masterful, gut-wrenching, uplifting…. A great story here to which every person can relate. Even though South Africa has so many specific issues, this movie is universal and somehow, more relevant that ever."
"Inspiring…exemplary…. A doc of complete wonder, it makes so many other documentaries seem so self-indulgent."
"In her trademark unobtrusive style, [Longinotto] captures the most intimate moments-often painful, always poignant-as the 'Aunties' cope with a succession of wrenching tragedies and show a remarkable resilience and rectitude."
SCREENING HIGHLIGHTS AND AWARDS
Big Sky Documentary Film Festival, Best Feature
Durban International Film Festival, Amnesty International Human Rights Award
Hot Docs, Top Ten Audience Favourite
Krakow Film Festival, Special Mention
Salem Film Fest, Audience Award
Sundance Film Festival, World Cinema Jury Prize in Documentary
AFI Dallas Film Festival
Chesapeake Film Festival
DOXA Documentary Film Festival
Facets Cinemaeque
Full Frame Doc Film Festival
Heartland Film Festival
Hot Docs
Int'l Documentary Film Festival Amsterdam (IDFA)
Rochester High Falls Film Festival
Sarasota Film Festival
St Louis International Film Festival
St. John's International Women's Film Festival
True/False Film Festival
ABOUT FILMMAKER(S)
Kim Longinotto
Kim Longinotto (born 1952) is a British documentary filmmaker, well known for making films that highlight the plight of female victims of oppression or discrimination. Longinotto studied camera and directing at the National Film and Television School in Beaconsfield, England, where she now tutors occasionally.

Longinotto was born to an Italian father and a Welsh mother; her father was a photographer who later went bankrupt. At the age of 10 she was sent to a draconian all-girls boarding school, where she found it hard to make friends due to the mistress forbidding anyone to talk to her for a term after she became lost during a school trip. After a period of homelessness, Longinotto went on to Essex University to study English and European literature and later followed friend and future filmmaker, Nick Broomfield to the National Film and Television School. While studying, she made a documentary about her boarding school that was shown at the London Film Festival, since when she has continued to be a prolific documentary filmmaker.

Longinotto is an observational filmmaker. Observational cinema, also known as direct cinema, free cinema or cinema verite, usually excludes certain documentary techniques such as advanced planning, scripting, staging, narration, lighting, reenactment and interviewing. Longinotto's unobtrusiveness, which is an important part of observational documentary, gives the women on camera a certain voice and presence that may not have emerged with another documentary genre. She has received a number of awards for her films over the years, including a BAFTA for her documentary PINK SARIS.

Among her more than 20 films, she has followed a teenager struggling to become a wrestling star in 2000's GAEA GIRLS, challenged the tradition of female genital mutilation in Kenya in 2002's THE DAY I WILL NEVER FORGET, and told the story of an Indian Muslim woman who smuggled poetry out to the world while locked up by her family in 2013's SALMA. In 2015's DREAMCATCHER Longinotto looks at the life and work of a former sex worker who rescues Chicago girls from the street.

Her new film SHOOTING THE MAFIA, premiered at the 2019 Sundance Film Festival. (3/19)
YOU MIGHT ALSO BE INTERESTED IN
Pink Saris
"A girl's life is cruel...A woman's life is very cruel," notes Sampat Pal, the complex protagonist at the center of PINK SARIS, internationally acclaimed director Kim Longinotto's latest foray into the lives of extraordinary women (SISTERS IN LAW, DIVORCE IRANIAN STYLE, ROUGH AUNTIES). Sampat should know – like many others she was married as a young girl into a family which made her work hard and beat her often. But unusually, she fought back, leaving her in-laws and eventually becoming famous as a champion for beleaguered women throughout Uttar Pradesh, many of whom find their way to her doorstep. Like Rekha, a fourteen year old Untouchable, who is three months pregnant and homeless – unable to marry her unborn child's father because of her low caste. Fifteen year old Renu's husband from an arranged marriage has abandoned her, her father-in-law has been raping her and she's threatening to throw herself under a train. Both young women, frightened and desperate, reach out for their only hope: Sampat Pal and her Gulabi Gang, Northern India's women vigilantes in pink. PINK SARIS is an unflinching and often amusing look at these unlikely political activists and their charismatic leader; in extraordinary scenes, we watch Sampat launch herself into the centre of family dramas, witnessed by scores of spectators, convinced her mediation is the best path for these vulnerable girls. Her partner Babuji, who has watched Sampat change over the years, is less certain...
Learn more
Shopping Cart