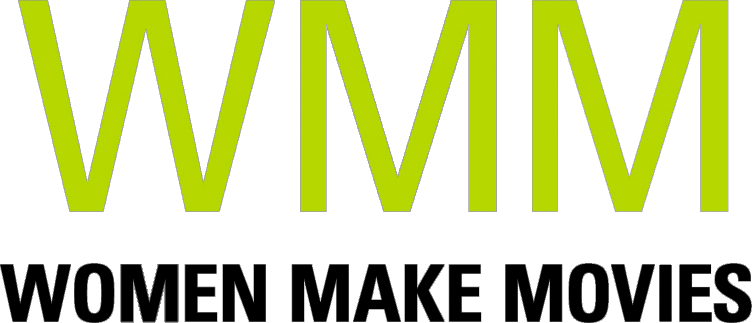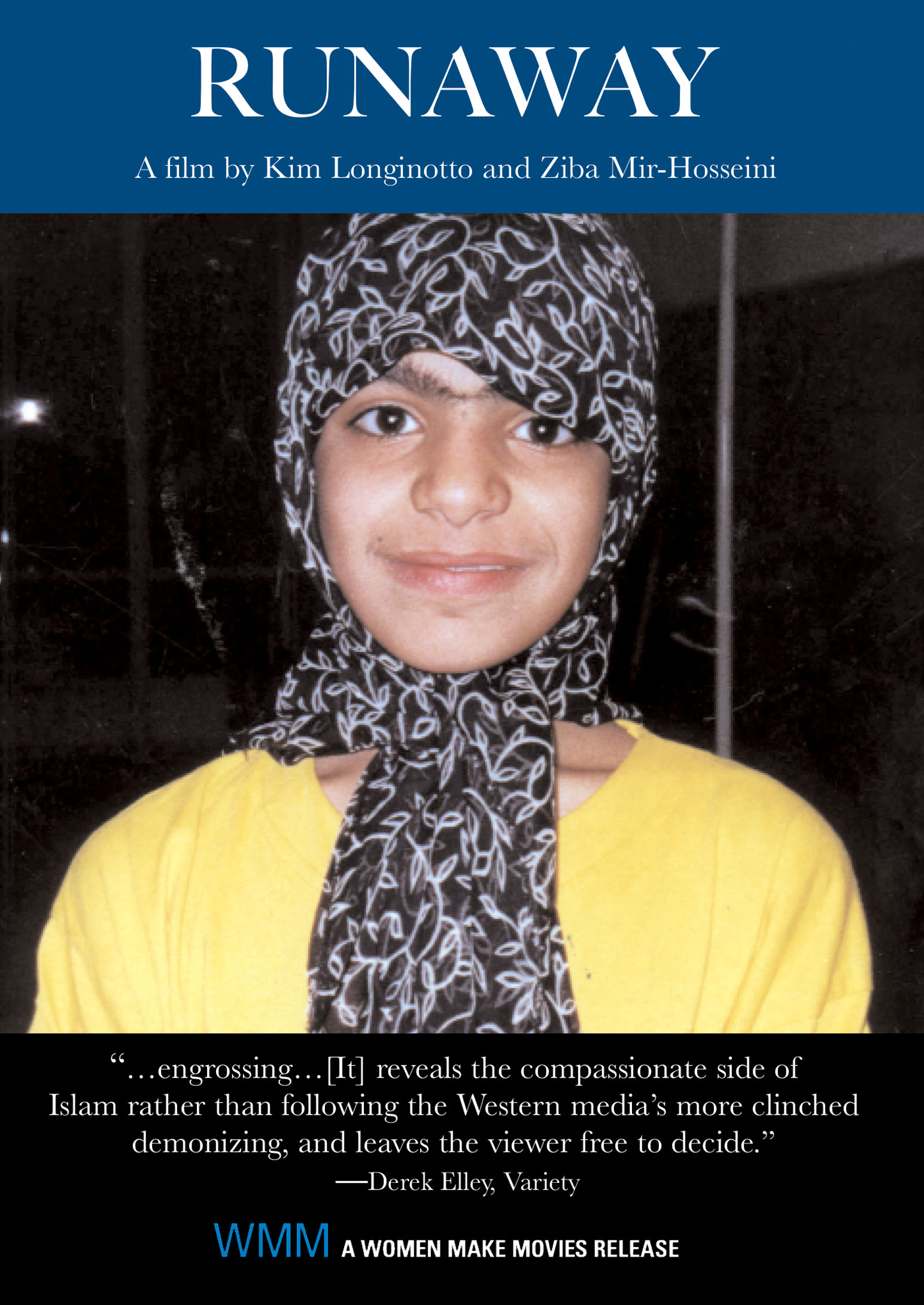 Great Britain | 2001 | 87 minutes | Color | 35mm/DVD | Subtitled | Order No. 02750
SYNOPSIS
"RUNAWAY is a powerful and heart-breaking documentary about a group of young runaway girls who are taken to a women's shelter in Tehran, Iran. The film focuses on the sufferings of young girls who struggle to free themselves from the tyrannical and abusive power of their families, mainly their fathers, brothers, and stepfathers. The sisterly feelings of the girls towards each other, their spiritual strength, their courage to rebel, and their wit are shown with a great degree of compassion and empathy in the film. The filmmakers have beautifully criticized the patriarchal system of family and the destructive power of male family members over the lives of their daughters and sisters. One can imagine that the issue of confinement and abuse goes beyond the issue of class when it comes to the problem of domestic violence and the desire to control women through anger, aggression and madness." - Mehrnaz Saeed, Colombia College Chicago
PRESS
"…a compelling mingling of feminist anthropology and documentary filmmaking…its powerful images remain with you long after the credits have run."
"…engrossing…[It] reveals the compassionate side of Islam rather than following the Western media's more clinched demonizing, and leaves the viewer free to decide."
"Thought-provoking documentary…Longinotto and Hosseini have created an honest and open account…excellent."
SCREENING HIGHLIGHTS AND AWARDS
International Documentary Film Festival Amsterdam, Joris Ivens Award Nomination
Osnabruck Film Festival, Children's Rights Award
Philadelphia Festival of World Cinema, Jury Prize for Best Documentary
Zanzibar International Film Festival, Silver Dhow Award
Chicago International Film Festival
DocAviv International Film Festival
Edinburgh International Film Festival
Hot Docs Canadian Documentary Film Festival
International Festival on Human Rights One World
Iranian Diaspora Film Festival
It's All True Sao Paolo International Documentary Festival
Margaret Mead Film Festival
Munich International Documentary Film Festival
New Zealand Film Festival
Newport Beach International Film Festival
Seoul Human Rights Film Festival
Seoul Women's Film Festival
Sheffield Documentary Film Festival
Thessaloniki Documentary Film Festival
Thessaloniki International Film Festival
ABOUT FILMMAKER(S)
Kim Longinotto
Kim Longinotto (born 1952) is a British documentary filmmaker, well known for making films that highlight the plight of female victims of oppression or discrimination. Longinotto studied camera and directing at the National Film and Television School in Beaconsfield, England, where she now tutors occasionally.

Longinotto was born to an Italian father and a Welsh mother; her father was a photographer who later went bankrupt. At the age of 10 she was sent to a draconian all-girls boarding school, where she found it hard to make friends due to the mistress forbidding anyone to talk to her for a term after she became lost during a school trip. After a period of homelessness, Longinotto went on to Essex University to study English and European literature and later followed friend and future filmmaker, Nick Broomfield to the National Film and Television School. While studying, she made a documentary about her boarding school that was shown at the London Film Festival, since when she has continued to be a prolific documentary filmmaker.

Longinotto is an observational filmmaker. Observational cinema, also known as direct cinema, free cinema or cinema verite, usually excludes certain documentary techniques such as advanced planning, scripting, staging, narration, lighting, reenactment and interviewing. Longinotto's unobtrusiveness, which is an important part of observational documentary, gives the women on camera a certain voice and presence that may not have emerged with another documentary genre. She has received a number of awards for her films over the years, including a BAFTA for her documentary PINK SARIS.

Among her more than 20 films, she has followed a teenager struggling to become a wrestling star in 2000's GAEA GIRLS, challenged the tradition of female genital mutilation in Kenya in 2002's THE DAY I WILL NEVER FORGET, and told the story of an Indian Muslim woman who smuggled poetry out to the world while locked up by her family in 2013's SALMA. In 2015's DREAMCATCHER Longinotto looks at the life and work of a former sex worker who rescues Chicago girls from the street.

Her new film SHOOTING THE MAFIA, premiered at the 2019 Sundance Film Festival. (3/19)
Ziba Mir-Hosseini
Dr. Ziba Mir-Hosseini is a legal anthropologist, specializing in Islamic law, gender and development. She has a BA in Sociology from Tehran University (1974) and a PhD in Social Anthropology from University of Cambridge (1980). She is Professorial Research Associate at the Centre for Middle Eastern and Islamic Law, University of London. She has held numerous research fellowships and visiting professorships, including a Fellowship at the Wissenschaftskolleg zu Berlin (2004-5), and Hauser Global Law Visiting Professor at New York University (2002-8). Dr. Mir-Hosseini is a founding member of Musawah Global Movement for Equality and Justice in the Muslim Family.

Her publications include Marriage on Trial: A Study of Islamic Family Law in Iran and Morocco (I. B. Tauris, 1993, 2002), Islam and Gender: The Religious Debate in Contemporary Iran (Princeton University Press, 1999), (with Richard Tapper) Islam and Democracy in Iran: Eshkevari and the Quest for Reform (I. B. Tauris, 2006), and (with Vanja Hamzic) Control and Sexuality: the Revival of Zina Laws in Muslim Contexts (Women Living Under Muslim Laws, 2010). She has also directed (with Kim Longinotto) two award-winning feature-length documentary films on contemporary issues in Iran: DIVORCE IRANIAN STYLE (1998) and RUNAWAY (2001). (8/14)
YOU MIGHT ALSO BE INTERESTED IN
Women of Turkey: Between Islam and Secularism
In this thought-provoking documentary, veiled and unveiled women explore relationships between Islam and secularism in present-day Turkey, where millions of women, many of them educated and urban, wear the headscarf or hijab. For her survey, filmmaker Naccache, who was born in Turkey and raised in Lebanon, draws on historical footage and individual visits with Turkish women from across the professional spectrum. Among them are the owner of a gallery devoted to Islamic art; a left-wing journalist whose politics stem from her religious convictions; a young intellectual adhering to a spirituality based on no single religion; and the film critic and columnist for a popular online newspaper. Their wide-ranging interviews, which analyze the background and impact of controversial bans on headscarves in universities and civil service, yield fresh perspectives on Turkish women's integration of Islamic culture and modern lifestyles, as well as their far-reaching achievements and priorities for the future.
Learn more
My Stolen Revolution
A student activist in Iran's 1979 revolution that overthrew the dictatorial Shah, Nahid Persson Sarvestani fled to Sweden with her baby after Islamists seized power and began persecuting leftists who had been their revolutionary allies. Three decades later, events in Iran inspire Nahid to revisit that part of her life. Prompted by brutal crackdowns on anti-government protests in 2009 and long-suppressed guilt for abandoning a younger brother to imprisonment and death, the internationally acclaimed filmmaker locates and reunites with five female activists who survived torture and terror in the Islamist regime's jails. Now living in exile, the women share gripping accounts of how their jailers tried to break them physically and spiritually, and describe what sustained them during these horrible ordeals. With the support of these stalwart survivors, Sarvestani finds answers to haunting questions about her brother's last days. Shifting skillfully between past and present, this deeply personal documentary is an essential resource for understanding Iran today.
Learn more
Shopping Cart