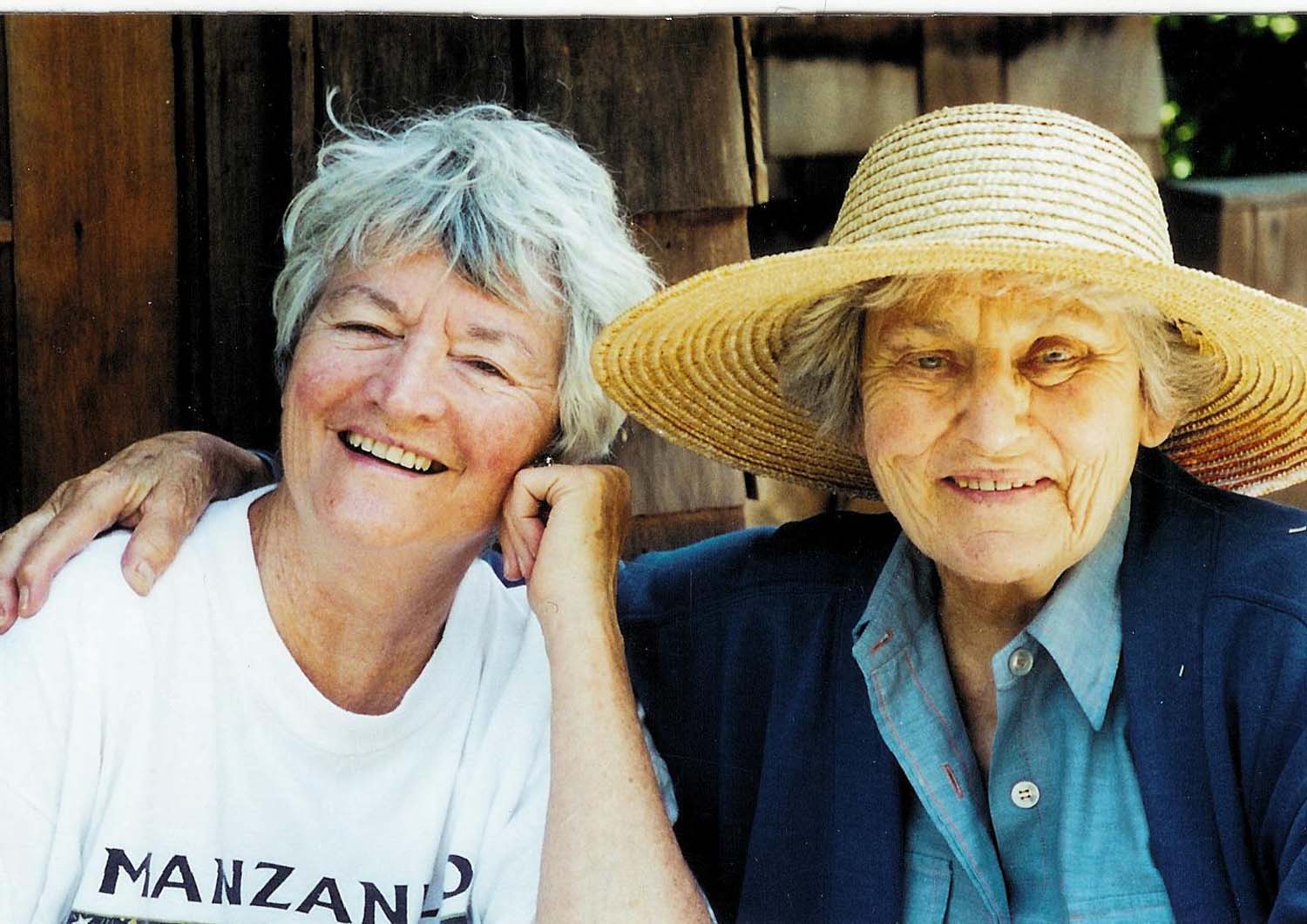 Tillie Olsen: A Heart in Action
2007 | 66 minutes | Color | DVD | Order No. 09940
SYNOPSIS
This revelatory documentary is an inspiring homage to Tillie Lerner Olsen – a renegade, revolutionary, distinguished fiction and non-fiction writer, feminist, humanist, labor organizer and social activist. Politically active, class conscious, deeply joined to the world, Tillie countered the very core of American writing by immortalizing the lives of working class women and single mothers. Her short stories "Tell Me a Riddle," and "I Stand Here Ironing," galvanized the literary world and set in motion an essential new perspective on the lives of ordinary women. Filmmaker Ann Hershey tells not only the story of Olsen as a writer, but also documents her life as an activist. Extended interviews with Olsen during the last years of her life are deftly interspersed with footage from her readings, lectures and book signings as well as with archive materials and comments from notable feminists such as Gloria Steinem and Alice Walker. A perfect companion film in courses covering Olsen's literature, this documentary is also recommended for women's studies, labor studies, political studies and American history courses.
PRESS
"Spectacularly shot…Tillie reading her work will convince you she never left us. The way she wove her social activism with motherhood, aging, teaching and her fiction is an inspiration."
"Highly Recommended. A must-buy for any educational institution that teaches women's studies, women's literature, feminist or gender studies, working class studies and labor relations/activism"
"Tillie Olsen's impassioned voice against the oppression of women inspired the voices of a new generation. For Olsen, art and humanity were one; her life was her work of art"
"Welcome viewing for those interested in creative writing, social history, or women's studies."
"A Heart in Action is, without a doubt, a gift to educators who are invested in trying to train students to develop a historical and political imagination. It restores Olsen to the thirties milieu that formed her political sensibilities while simultaneously insisting upon her currency for ongoing projects of cultural studies and feminist activism within the present. Educators interested in using Hershey's film might place it in conversation with works of feminist theory and cultural studies.."
ABOUT FILMMAKER(S)
Ann Hershey
Ann (Annie) Hershey was a professional filmmaker with a history of independent award winning films since the mid-70's.

She began as an Associate Producer for KPIX, CBS, in San Francisco. She produced Public Affairs programming, learned how to make documentary films and was assistant to the Public Affairs Director for four years. The National Organization for Women awarded Ann a special medallion for her work as one of the first female cinematographers of the l970's.

She began her film career with MRS. TEABOTTLE MEETS MR. MAGIC, NEVER GIVE UP - IMOGEN CUNNINGHAM, THE AWAKENING OF NANCY KAYE, and POSITIVE WOMEN.

From l987 through the mid-90's, Ann created the video production department for Shanti Project, a San Francisco AIDS agency, producing dozens of training videos and public service announcements. These teaching videos were used to give support and needed information to caregivers, families and friends of people dying with AIDS. The city of San Francisco presented Ann with a special Humanitarian award thanking her for helping alleviate ignorance during the AIDS crisis.

The Tillie Olsen film began in 2000 when Ann began traveling and videotaping Tillie as she taught workshops, read her work and met with old friends and colleagues. Editing was completed in October of 2007 and screenings were met with resounding success.

Until her death in 2018, Ann remained committed to her goal of telling the stories of older women to ensure their lives and accomplishments would not be forgotten. (8/18)
Subject Areas
RELATED LINKS
YOU MIGHT ALSO BE INTERESTED IN
Shopping Cart