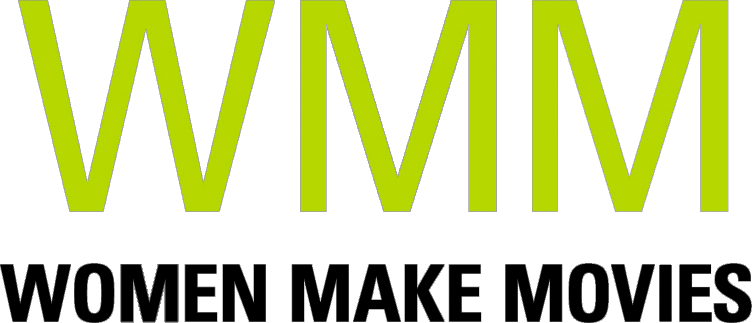 2014 | 100 minutes | Color | DVD | Order No. 151153 |
SYNOPSIS
REGARDING SUSAN SONTAG is an intimate and nuanced investigation into the life of one of the most influential and provocative thinkers of the 20th century. Endlessly curious, passionate and gracefully outspoken throughout her career, Susan Sontag became one of the most important literary, political and feminist icons of her generation. This beautifully constructed documentary tracks Sontag's life through evocative experimental images, archival materials, accounts from friends, family, colleagues, and lovers, as well as her own words as read by Patricia Clarkson.

From her early infatuation with books to her first experience in a gay bar; from her early marriage to her 15-year relationship with legendary photographer Annie Leibovitz, REGARDING SUSAN SONTAG is a fascinating look at a towering cultural critic and writer whose works on photography, war, illness, and terrorism continue to resonate today. REGARDING SUSAN SONTAG premiered at the Tribeca Film Festival and was broadcast nationwide on HBO.
PRESS
"Thorough, intimate, and well-rounded portrait…this well-crafted, informative, and visually appealing biography is recommended to Sontag fans and students of American arts and culture."
"Compelling… and "Perceptive…"
"Using interviews from people who were close to her, as well as archival footage and interviews, the film brings Sontag to life on the screen."
"Nancy D. Kates's profile does well by the early years, critical texts and novels, but gets even further into the writer's evolving private persona: unsatisfied, unbowed, unapologetic."
"That director Nancy Kates manages to hit so many important pivot points in Sontag's life and career in a cinematically engaging way feels like a small miracle."
"Serious-minded and aesthetically ambitious…does justice to a hard-to-pigeonhole intellectual."
"In Nancy D. Kates' demonstrative documentary, Sontag's highly eloquent and confrontational voice is resurrected, allowing the audience to explore the life of a writer who defied the patriarchal dominance of academia and went on to define her own unique form of social criticism."
"… a fascinating, moving, and often gorgeous entry into the canon of works produced about Sontag since her death..."
"REGARDING SUSAN SONTAG… stood out for the complexity of its portrayal of a difficult character... striking for its nuance, its communication of overlapping meanings."
"REGARDING SUSAN SONTAG is an engaging documentary that presents a complicated, detailed portrait… Archival footage is remarkably excavated and assembled..."
"Fascinating for the details of Sontag's life as well as for insights into avant-garde mid-twentieth-century lifestyles, this beautifully shot program will intrigue fans of literature and feminism."
SCREENING HIGHLIGHTS AND AWARDS
FOCAL International Award, Best Use of Archival Footage in an Arts Program
Tribeca Film Festival, Winner Special Jury Prize
Austin Gay & Lesbian International Film Festival
Boston Jewish Film Festival
Frameline
Hawaii International Film Festival
International Documentary Film Festival Amsterdam (IDFA)
Outfest
San Francisco Jewish Film Festival
Seattle International Film Festival
Sheffield Doc/Fest
Vermont International Film Festival
ABOUT FILMMAKER(S)
Nancy Kates
Nancy Kates produced and directed the feature-length HBO documentary REGARDING SUSAN SONTAG, which premiered at the 2014 Tribeca Film Festival, where it received a Special Jury Mention. It has since screened at over 130 film festivals in 35 countries, and received several honors, including a FOCAL International Award. REGARDING SUSAN SONTAG received major funding from the NEA, the NEH, Chicken & Egg Pictures, and Sundance. Ms. Magazine named the film one of 2014's top ten feminist films, while critics called it "compelling" and "perceptive" (NY Times); "a stunning portrait" (Ally Derks, IDFA); and "mesmerizing, thoughtful, provocative" (Times Herald Record), praising its "boldly evocative impressionist strokes" (SF Chronicle). Kates produced and directed BROTHER OUTSIDER: THE LIFE OF BAYARD RUSTIN, with Bennett Singer. The film premiered in competition at the 2003 Sundance Film Festival and on the PBS series "POV," winning more than 25 awards worldwide. Critics described it as "a potent piece of historical rediscovery" (LA Times); "beautifully crafted" (Boston Globe); "powerful and startling" (The Advocate); and "poignant"(TIME). Kates studied documentary film at Stanford; her master's thesis, THEIR OWN VIETNAM, received the 1995 Student Academy Award. In 2014, she was included in the OUT 100, the magazine's list of intriguing LGBT Americans. (03/19)
YOU MIGHT ALSO BE INTERESTED IN
Shopping Cart