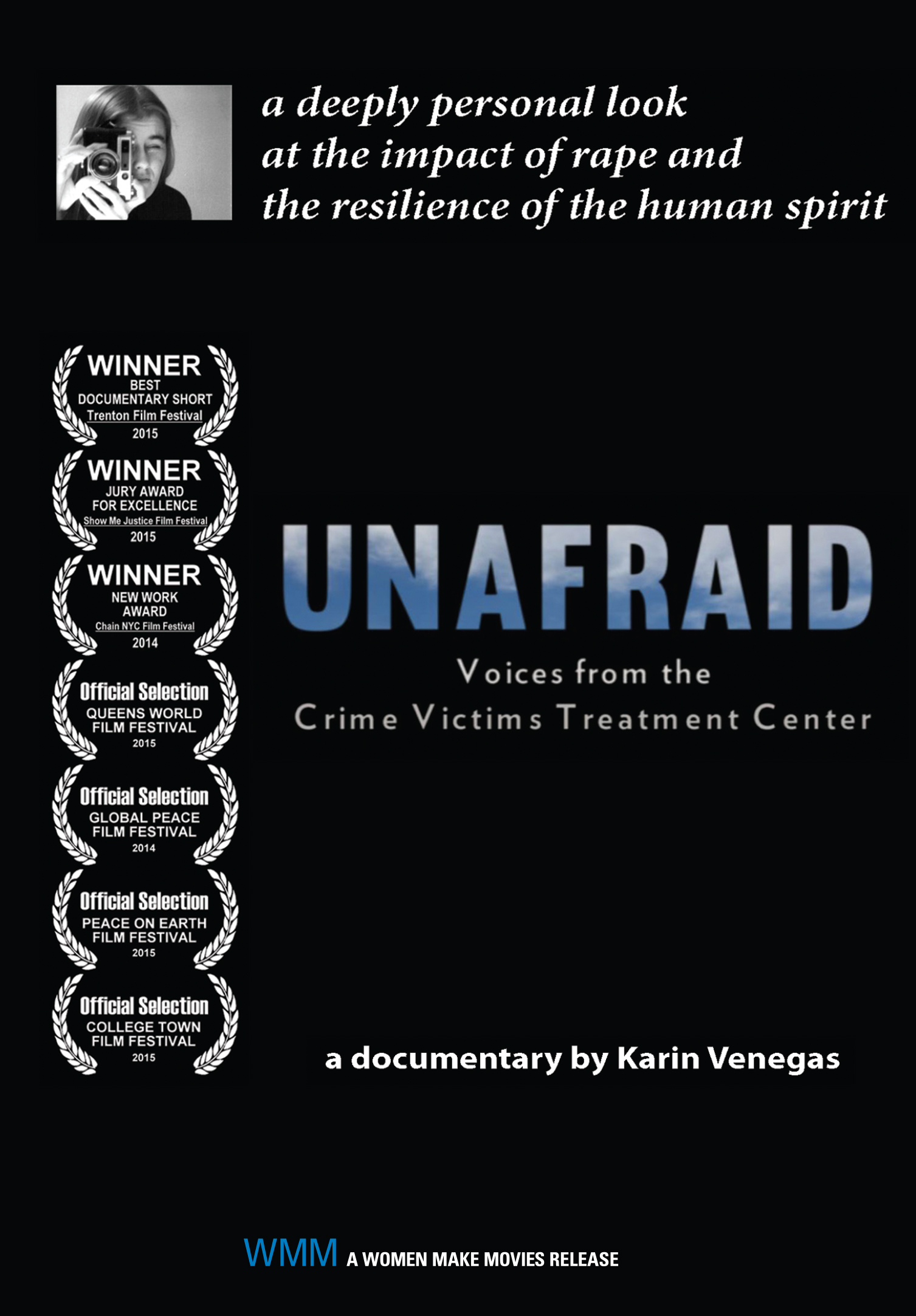 Unafraid: Voices From the Crime Victims Treatment Center
US | 2014 | 44 minutes | Color | Order No. 161170
SYNOPSIS
A deeply personal documentary, UNAFRAID gives voice to four, diverse rape survivors and takes a historic look back at the pioneering treatment center where they now receive counseling. In her directorial debut, Karin Venegas highlights the work of two unsung feminist heroes in the movement for victims' rights at the height of 1970s feminism and the Women's Movement. From breaking victims' silence to the revolutionary invention of the rape kit, this powerful film intimately explores the impact of rape and the capacity of ordinary individuals to effect change. Although frequently referenced in popular culture, few audiences know of the rape kit's feminist origins. UNAFRAID is the first film to address the grassroots genesis of this important tool, which not only made it easier to convict in the criminal justice system but which helped shape our very cultural acceptance of rape as a serious crime, worthy of prosecution and compassionate treatment. Together, UNAFRAID's collage of voices aims to lift the stigma that traps victims in silence – and to remind its audience that social change is indeed possible. Essential viewing for Criminal Justice, Law and Women's Studies Classrooms.
PRESS
"UNAFRAID offers a timely, relatable, and poignant look at sexual assault. Unafraid is ideal for a college setting. It is an excellent springboard for discussion, support, advocacy, and action."
"UNAFRAID is an open, honest look at sexual assault through the eyes of survivors. It is an ideal teaching tool for students, helping them to see the ways in which activism and advocacy can make a difference in the lives of those who struggle with this all too common experience."
"We screened the film for an audience of law students and used it as a starting point for a discussion on how the law is one of many tools that can support an individual's healing process and impact greater social change. Unafraid served as an important teaching tool for our community of future lawyers and advocates."
"UNAFRAID is a compelling fillm... The film reminds us to never doubt that we can advocate for system changes, despite how challenging that process may be."
SCREENING HIGHLIGHTS AND AWARDS
Trenton Film Festival, Best Documentary Short Award
Show Me Justice Film Festival, Jury Award for Excellence
Queens World Film Festival
College Town Film Festival
ABOUT FILMMAKER(S)
Karin Venegas
Karin's artistic life began as a young child acting in New York City's off-off Broadway theatre scene before attending LaGuardia High School of the Performing Arts (more commonly known as the school from "Fame"). She holds a BA in Sociology from Mount Holyoke College, as well as certification from the New York State Department of Health as a Volunteer Victims Advocate. In this role, Karin spent two years providing crisis counseling to rape and domestic violence victims in the emergency rooms of Manhattan's St. Luke's and Roosevelt Hospitals. She has worked for nearly 10 years at Exploring the Arts, a nonprofit supporting arts education in urban public schools throughout New York City and Los Angeles. (08/15)
YOU MIGHT ALSO BE INTERESTED IN
Shopping Cart