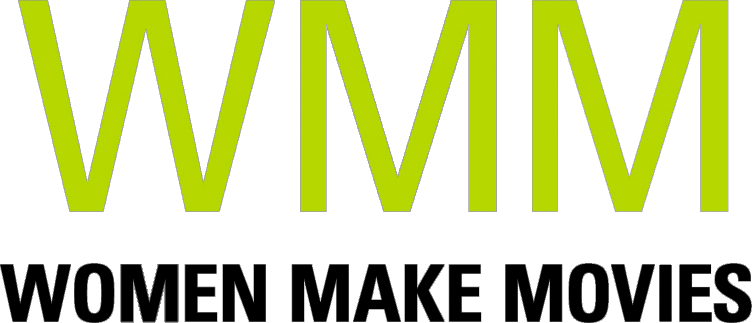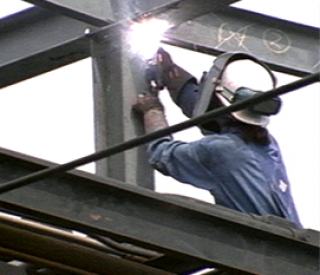 What You Take for Granted
1983 | 75 minutes | Color | 16mm
SYNOPSIS
The tentative friendship of Anna, a feisty truck driver, and Diana, an upper middle-class doctor, provides the core for an unusual, intimate and moving look at women's experiences in jobs traditionally held by men. Based on actual interviews of forty working women, the film intercuts the story of Anna and Diana with fictionalized interviews of four other non-traditionally employed women.
PRESS
"Citron's film is a breakthrough. It makes women in nontraditional jobs visible."
ABOUT FILMMAKER(S)
Michelle Citron has made numerous media pieces including the interactive narratives; AS AMERICAN AS APPLE PIE, COCKTAILS & APPETIZERS, and MIXED GREENS, and THE FILMS WHAT YOU TAKE FOR GRANTED, LEFTOVERS, LIVES:VISIBLE, and DAUGHTER RITE, a ground breaking experimental narrative about mothers and daughters.

Her work has been shown in museums and film festivals around the world including the Museum of Modern Art, the Whitney, the American Film Institute and the New Directors, Berlin, London, Oberhausen, and Edinburgh Film Festivals. Her films are distributed worldwide and are in over 200 permanent collections.

She has received two National Endowment for the Arts Filmmaking Grants, a National Endowment for the Humanities Media Grant, and Illinois Arts Council Fellowships for Filmmaking, Screenwriting, and New Media.

Her book, :Home Movies and Other Necessary Fictions" (University of Minnesota Press), won three awards, including a Special Commendation from the Krasza-Krausz International Book Award, which cited the book for being "an extraordinary blend of autobiographical and film writing which offers a radical new way of thinking and writing about film." She is Professor Emerita, Columbia College Chicago. She holds an interdisciplinary Ph.D. in cognitive studies and aesthetics from the University of Wisconsin, Madison. (3/19)
YOU MIGHT ALSO BE INTERESTED IN
Lives: Visible/Leftovers
Lesbians in a box…two thousand private snapshots hidden away for over fifty years reveal the rich history of Chicago's working class butch/fem life in the pre-Stonewall era.
Learn more
Daughter Rite
"Daughter Rite is a classic, the missing link between the 'direct Cinema' documentaries and the later hybrids that acknowledged truth couldn't always be found in front of a camera lens. Scandalous in its day for bending the rules of representation to enlighten its audience about filmmaking, DAUGHTER RITE has a lot to teach folks hooked on reality TV, too. Citron's documentary inquiries into feminism, women in the trades, and feminist approaches to media representation are time capsules that merit re-opening."
-B. Ruby Rich, author of " Chick Flicks: Theories and Memories of the Feminist Film Movement"
Includes special bonus feature,
WHAT YOU TAKE FOR GRANTED
, also by Michelle Citron.
Learn more