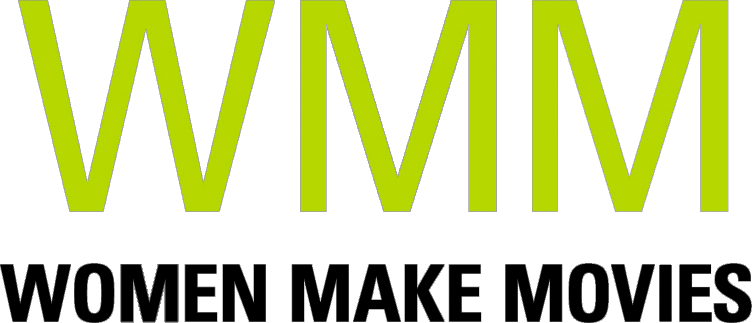 The following funders have supported projects in the Women Make Movies Production Assistance Program. The list is NOT a comprehensive list of funding sources and should not take the place of your individual fundraising research. Sample applications, if available, are successful proposals previously submitted by a filmmaker in the Production Assistance program. Please check the funder websites for their funding history and current deadlines.
Our News You Can Use e-newsletter provides a handful of upcoming deadlines of interest to media-makers.
---
Alter-Cine Foundation
Documentary Film Grants: Filmmakers born and living in Africa, Asia or Latin America with a documentary project in your native language on the theme of rights and freedoms.
Astraea Lesbian Action Foundation
U.S. Fund Grants are issued to U.S.-based lesbian, trans and LGBTI social change organizations and projects, including cultural and film/video projects.
THE BERTHA DOCSOCIETY DOCUMENTARY JOURNALISM FUND
The Bertha Doc Society Journalism Fund is an international film fund dedicated to supporting long form feature documentaries of a journalistic nature. 
BFI DOC SOCIETY FUND 
The BFI/Doc Society Fund supports creative and hybrid feature documentaries and short films by diverse creative voices from all over the UK. The fund has three calls a year for feature documentaries, and one for shorts. 
Bronx Council on the Arts (BCA) BRIO Individual Artist Grant
Catapult Film Fund
Catapult Film Fund provides development funding to documentary filmmakers who have a compelling story to tell, have secured access to their story, and are ready to shoot and edit a piece for production fundraising purposes. Our mission is to enable filmmakers to develop their films to the next level at a moment where funding is hard to find. 
Center for Asian American Media (CAAM)
Funds US or Int'l documentary intended for Public TV broadcast. All projects must have a key personnel member with prior public television credit to be eligible and have a full-length rough or fine cut to be considered.
Center for Cultural Innovation 
Center for Cultural Innovation Grants will focus on "first time" applicants who have not previously received an ARC grant. 
Chicken & Egg Pictures
Supporting women filmmakers who are as passionate about the craft of storytelling as they are about the social justice, environmental and human rights issues they're embracing, translating and exploring on film.
Cinereach
Cinereach supports feature-length nonfiction and fiction films that are at the intersection of engaging storytelling, visual artistry, and vital subject matter. Grants from $5k-$50k.
Creative Capital
Organization that provides integrated financial and advisory support to artists pursuing adventurous projects in all disciplines. Must be at least 25 years old and have three years of professional experience in your field.
Creative Work Fund
Creative Work Fund projects feature one or more artists collaborating with 501(c)(3) nonprofit organizations. The Fund encourages the artists and organizations to "come together" for the sake of this collaboration. It can be a visual art project in any form, but it must feature a lead artist with a strong track record as a traditional artist or a visual artist.
Derek Freese Film Foundation
Production support for feature-length documentary films that have both a strong narrative and compelling story.
Experimental Television Finishing Funds
Fledging Fund
The Fledgling Fund supports innovative media projects that can play critical roles in igniting social change. Mostly interested in Documentaries and the average grant size is $10k-$13k.
Fleishhacker Foundation
The Fleishhacker Foundation makes grants to film projects within its Small Arts Grants Program. We are more interested in supporting an artist's vision than educational documentaries. Applications are only accepted for the post production phase of the project based on rough cut. Most grants are in the range of $2,000 – $5,000. It is preferred that a Bay Area arts organization serve as the fiscal sponsor.
Fundacion Puertorriquena de Las Humanidades
Funds projects that offer a greater appreciation of Puerto Rican culture contributing to develop a sense of history and awareness in the society about the cultural links that unite us to the Caribbean.
FirstPix Program
The criteria for a firstPix project are as follows: 
• Must be the first or second feature DV or film* project of the applicant 
• The projected budget cannot exceed $250,000.00
• Production must be completed and the DV/film is in post-production
• The DV/film should have a positive humanitarian message
Offers post production funding of up to 5K as a grant to the filmmaker. The grant may either be used toward finishing funds, or to fund marketing and promotion (such as a festival tour or acquisitions screening). nextPix will also publicize the selected project(s) through its own website and assist filmmakers in promoting their project.
Ford Foundation
JustFilms focuses on nonfiction film, video and digital works that show courageous people confronting difficult issues and actively pursuing a more just, secure and sustainable world.
Fork Films 
Invests in and creates media that make an important social contribution, with a particular emphasis on material that has been overlooked, people who tend to be underestimated, and stories that have been left out of the mainstream historical record.
The Frameline Completion Fund 
Provides grants to emerging and established filmmakers. The program seeks to provide a much-needed source of financial contributions to artists who often struggle to secure funding to complete their works. Submissions are being accepted for documentary, educational, narrative, animated, or experimental projects about LGBT people and their communities.
Gucci Tribeca Documentary Fund
Provides finishing funds to feature-length documentaries which highlight and humanize issues of social importance from around the world. Funded films are driven by thoughtful and in-depth storytelling, bolstered by a compelling visual approach.
Hubert Bals Fund
The Hubert Bals Fund is designed to bring remarkable or urgent feature films by innovative and talented filmmakers from developing countries closer to completion.
ITVS
Accepts proposals on an ongoing basis for documentary projects that fall outside of the standing initiatives (DDF, LINCS, Open Call). For development funding, activities may include travel, research, script development, preliminary production for fundraising/work-in-progress reels, or other early-phase activities. For production funding, all production and post-production activities are eligible. Commissioned Funding is not a grant; applicants receive funding in the form of a development agreement or production agreement that assigns ITVS certain important rights over the project during the term of the contract.
Jerome Foundation
There are no deadlines for New York City residents to apply. Applications may be submitted at any time during the year.
The Film and Video programs award production grants to emerging artists, whose work shows promise of excellence, in the genres of experimental, narrative, animation, and documentary production.
LEF Foundation
The goal of LEF New England is to fund the work of independent documentary film and video artists in the region, and to broaden recognition and support for their work, both locally and nationally.
Lower Manhattan Cultural Council (LMCC) Manhattan Community Arts Fund 
The MacArthur Foundation
MacArthur supports the production and distribution of news and documentary programs for television, radio, and the web that help inform the American public about important domestic and international current affairs and policy issues.
National Endowment for the Arts
National Endowment for the Humanities
Bridging Cultures through Film: International Topics 
Funds innovative nonfiction storytelling that presents multiple points of view addressing international and transnational topics and themes, such as:
• an examination of a critical issue in ethics, religion, or history, viewed through an international lens;
• an exploration of a topic that transcends a single nation-state, with the topic being explored across borders; or
• an exploration of the history and culture(s) of a specific region, country, or community outside of the United States.
New York State Council on the Arts
New York Women in Film and Television 
Open Meadows Foundation
Open Meadows Foundation is a grant-making organization for projects that are led by and benefit women and girls, and that reflect the diversity of the community served by the project in both its leadership and organization. Open Meadows Foundation funds projects in the U.S. and abroad that are run by and for women and girls.
Pacific Islanders in Communication
PIC awards up to $50,000 for Production and Completion proposals. Because these are public television funds, the project must be intended for national public television broadcast.
Puffin Foundation
The Puffin Foundation Ltd. continues to make grants that encourage emerging artists whose works might have difficulty being aired due to their genre and/or social philosophy.
Queens Council on the Arts
Grants range from $1,000 to $5,000
This grant is intended to fund individual visual, literary and performing artists in the creation of new work, culminating in a public event that must be accessible to the general public of Queens County. 
Roy W. Dean Film and Video Grants
Funds films that are unique and make a contribution to society. Also open to shorts, low budget features and documentary projects. We want stories that can change and stories that can heal and enrich our lives.
Samuel Rubin Foundation
For projects dedicated to the pursuit of peace and justice and the search for an equitable reallocation of the world's resources which can be achieved only through the fullest implementation of social, economic, political, civil and cultural rights for all the world's people. Grants ($5k-$10k) are not awarded to individuals, but to specific projects within an organization.
The Shelley and Donald Rubin Foundation
Grant category: Arts & Culture
Southern Documentary Fund
Production Grant/Research and Development Grant for documentary films made in the American South, with running time of at least 26 minutes
Sundance
Funding for all areas of production.
Texas Filmmakers' Production Fund (AUSTIN FILM SOCIETY)
The Austin Film Society awards grants to emerging film and video artists in the state of Texas . Grants can cover production, post-production and distribution.
TFI Sloan Filmmaker Fund
The TFI Sloan Filmmaker Fund provides grants and professional guidance in support of innovative and compelling narrative features that offer a fresh take on scientific, mathematic and technological themes.
• Project Status: For films in any stage
• Region: For filmmakers based anywhere
• Funding: Grants range from $25,000-$50,000
Trust for Mutual Understanding
TMU provides grants specifically for international travel associated with professional exchanges in the arts and environmental sciences. Approximately two-thirds of TMU's awards are for arts and culture and one-third for environmental projects.
Valentine Foundation
Funds fiscally sponsored projects pertaining to social change for women and girls.
Women in Film Foundation Finishing Fund
The Women In Film Foundation's Film Finishing Fund (WIFF FFF) supports films by, for or about women by providing cash grants of up to $15,000 and in-kind services.
Shopping Cart