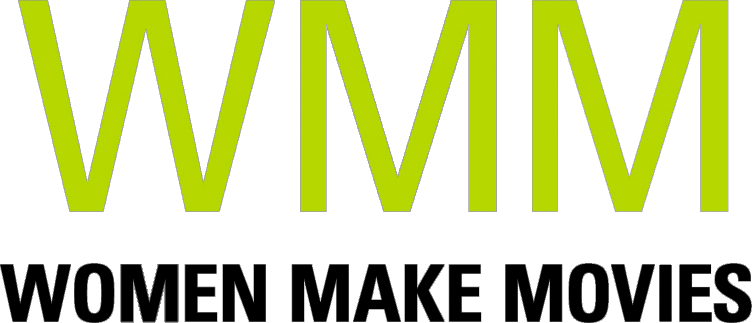 Accounting
Adelman Katz & Mond LLP: Nancy Adams
Adams works with a wide range of closely-held businesses in a variety of capacities, from providing straightforward tax services to serving as outsourced controller or chief financial officer.  Over the years, she has developed particular expertise in helping filmmakers and production companies with the nuanced accounting work required once production is complete. 
Lutz & Carr: Doug Burack
Works with independent producers, entertainment attorneys, directors, writers, and others involved with film and TV production. Their services range from structuring, tax planning, tax return preparation, and the administration of collection and allocation of distribution revenue. 
SJ Associates NYC, LLC: Shelly Jacobson
Offers a wide range of services to individual and business clients.
---
Crediting
Documentary Producers Alliance (DPA) Crediting Guidlines
---
Editing and Post-Production Facilities, Film & Video
DCTV (Downtown Community Television)
An affordable editing solution for you. Private HD Edit Suites are outfitted with Black Magic monitoring cards, broadcast HD monitors, and professional mixers and speakers. Starting at only $50/hour.
The Standby Program, Inc. 
Standby is an innovative non-profit organization that provides artists and independent makers access to state-of-the-art media services at affordable rates.
Electronic Arts Intermix 
EAI's Editing Facility is a post-production workspace for artists and nonprofit organizations. In operation since 1971, this service provides access to a user-friendly editing facility in a creative environment, at very low rates.
Millennium Film Workshop
Several rooms are available for editing in 16mm and S8mm. In addition there are two 6 plate Steenbeck Editing Consoles. A variety of editing equipment and supplies are on hand.
Hello World Communications
Offer the latest digital cameras, audio-lighting production tools and projectors as well as on and off line editing, video production and photo retouching.
eMedia Loft.org (The Media loft) 
Post Production services. Final Cut Pro available. 
Mercer Media (Mercer Street Sound) 
A full service post-production studio located in the heart of Manhattan serving the needs of independent film and video makers, artists, activists, media producers and archivists.
PrimaLux Video
Post-Production services.
Workedit
Full service post production facility, including content development, on-line and off-line editing, DVD authoring, and duplication.
Solar Films/Video Productions 
Avid editing, sound mixing, editing and recording (ADR/ VO/ Foleys), DVD/CD authoring, transfers and dubs.
Teatown Media
Melissa Miller, 212/302-0722
A full range of HD post production services, featuring AVID Symphony Nitris HD system and Final Cut Pro HD system.
City Lights Media Group 
Full service Edit and Sound post production services including the latest Avid Adrenaline HD and Symphony Nitris HD for off-line and on-line editing, and ProTools equipped audio suites with voice over & music composition capabilities.
Virgin Moon Post
Providing a full range of production services to meet the professional video requirements of our clients in the Corporate, Broadcast, and Internet markets. 
---
Editing and Post-Production Facilities, Audio
Magno Sound and Video 
A company long recognized as the industry leader in quality sound recording and Feature Film mixing. 
Harmonic Ranch
Since 1985 Harmonic Ranch has offered award winning audio postproduction for independent filmmakers, artists, and performers. Services include voice recording, ADR, Foley, sound design, music, editing, and stereo/surround mixing. Harmonic Ranch has experienced video editors available for projects and consultations and also provides a DV production crew for documenting music, theater, dance, and webcasting.     
Matlin Recording, Inc.
Allan Gus, 212/206-0350  
Sound design/ADR/Foley/mixing. Discounts available.  
Eye Goo, Inc.
Full-service audio postproduction facility specializing in high-end original music, sound design, post mix, vo record, and 5.1 Surround mix for TV, film and radio. Package rates available.
---
Equipment Rental
DCTV (Downtown Community Television)
Providing camera rental and Avid editing suite rental services.
Discounts: Discounts dependent on project.
Camera Service Center 
A full service equipment rental company that caters to commercial and feature film productions. 
Hand Held Films 
A camera rental house, that rents 35 and 16mm as well as DV cameras, lenses, and accessories.
Du-All Camera
A full service camera rental house, Du-All rents 35mm, 16mm, and video cameras.
Glidecam Industries 
Glidecam Industries, Inc. has over 20 products and hundreds of dealers worldwide. Glidecam separates itself from its competition by offering a product line that is both technologically advanced and yet priced very affordably. Check out the great specials
Professional Sound Services
Professional Sound Services in New York, NY, is dedicated to providing the best in audio equipment sales, service and rentals.
KitSplit
A community of tens of thousands of professional filmmakers and production companies renting gear through KitSplit. 
---
Film and Video Stock
Edgewise Media, Inc. (NY)
They claim to be the #1 Source For Evaluated Broadcast Tape. 
Media Distributors
Same day & 24/7 emergency service. Media Distributors is the nation's largest independent distributor of professional recording, editing and storage products to the production, broadcast and entertainment industries.
---
Lab and Transfer Houses
DuArt Film and Video 
Established in 1922, DuArt offers moving image post from black and white to color, to 16mm and 35mm to Red Camera workflows, to nitrate film to Blu-Ray and file-based delivery.
Magno Sound & Video
Magno ranks as the East Coast's largest and most comprehensive post-production facility. Magno employs over 75 exceptionally creative and experienced professionals who provide an ever-growing range of diverse services for film and TV from Magno's Times Square headquarters, including video and sound post production."
Colorlab
A full-service film laboratory and telecine house, specializing in 16, super-16 and 35mm services for the independent documentary and student filmmaker.
Bono Film & Video 
Full service motion picture lab 
 
CinePost
CinePost offers a variety of services including audio & video editing, transfer, restoration and more.
Efilm 
EFilm is a post-production house in Hollywood that specializes in the digital intermediate process and other digital motion picture technologies   
---
Legal Consulting
Volunteer Lawyers for the Arts  
The Legal Services program includes a wide range of services including: the Art Law Line, a legal hotline; the VLA Legal Clinic for VLA members; in-house appointments with VLA staff attorneys; and pro bono placements for low-income artists and nonprofit arts organizations with one of over 1,200 volunteer attorneys.
Cowan, DeBaets, Abrahams & Sheppard
Cowan, DeBaets, Abrahams & Sheppard's practice focuses on Entertainment, Digital Media, Intellectual Property, Publishing, the Arts & Litigation.
Fernando Ramirez, Attorney At Law
Transactional entertainment and small business law (contracts, copyrights, trademarks, privacy, nonprofit and business forms) in the music, film, television, and publishing industries for individual talent and corporate clients.
Law Offices of Robert L. Siegel
212/307-7533 
Discounts: Reduced Hourly Rate or negotiated flat fee for legal and business consulting services Production Counsel Business Plan Preparation.
Hollywood Script Research 
Hollywood Script Research provides legal clearance reports to qualify your production for Errors & Omissions insurance coverage. One flat fee, no expenses; re-writes free with asterisked changes. HSR has never had one legal issue within their 14 years experience. Lowest rates in the industry!
Levinsohn Associates, P.C. 
Levinsohn Associates is a transactional entertainment law firm. In a addition to our strong background in the music industry, we are experienced in digital media, television, film and a variety of related entertainment business.
Media Freedom & Information Access Clinic: DocProject
The DocProject is a new program of the Media Freedom and Information Access Clinic at Yale Law School. Under the guidance of experienced media lawyers, Yale law students provide filmmakers with pro bono legal research and advice from the earliest stages of their projects through rough-cuts. The project's mission is twofold: to assist documentary filmmakers who would not otherwise have access to legal resources, and to train the next generation of media lawyers.

Cardozo Law: Indie Film Clinic
The Indie Film Clinic is a not-for-profit clinical program that provides free legal services to filmmakers producing independent, documentary and student films and to artists providing services in independent and documentary film. The clinic's mission is to provide the next generation of Cardozo lawyers with a solid grounding in transactional legal skills and to strengthen New York City as a center of independent film production.
---
Fair Use
American University
The Glushko-Samuelson Intellectual Property Law Clinic of the Washington College of Law prepares students to be effective and thoughtful practitioners through direct experience in this rapidly evolving area.
Center for Media and Social Impact
As part of its mission to provide educational support to creatives in media that matters, CMSI develops tools to better understand how to employ fair use, the right to use copyrighted material without permission or payment, under some circumstances. Filmmakers, journalists, teachers, visual arts professionals, librarians, archivists and more all have collaborated with CMSI to clarify how fair use works with their most common practices.
Stanford University: Copyright & Fair Use
The Stanford Copyright & Fair Use site was started by Mike Keller, Vicky Reich and Tim Stanley in 1996 to support a talk that Mike was about to give. The talk was about the Michigan Documents Services case and whether it was Fair Use for a local copyshop to make coursepacks for university students. The idea for the site was proposed on a Wednesday and the site was up and running by the next Monday.
---
Music
Epidemic Sound owns a library with over 30,000 tracks covering an extensive range of genres, all created for the sole purpose of soundtracking audiovisual productions. For subscriptions or one-offs, please email carolyn@epidemicsound.com for your custom quote. Also check out our website, Spotify, and showreel. WMM filmmakers will receive between a 20% discount and they have a new rate for freelancers starting at $199/month for unlimited music, and $249/month including sublicensing.
West One Music is global music company with a diverse library of music, all produced with live instrumentation in world-class recording studios, written by industry-leading artists and composers. Take your pick of over 50,000 original, pre-cleared, and ready-to-sync tracks! Reach out to Martina (martina.comuzzi@westonemusic.com) and mention that you are affiliated with Women Make Movies to receive a discounted rate.
---
Payroll Services
Media Services
Media Services is a comprehensive production management resource for the film, TV, commercial, corporate media and live event industries. Integrated services include: crew and talent payroll, residuals, production accounting, crew booking, and production software.
Cast and Crew
Cast & Crew is a leading and respected provider of payroll and talent payment services for the Motion Picture, Television and Commercial Industries. Cast & Crew provides these same industries with its highly regarded PSL family of production accounting software. 
---
Production Insurance
Reiff & Associates, LLC
Reiff & Associates, LLC. is a full service brokerage specializing in Entertainment Insurance.
Film Emporium
Film Emporium is a full service insurance brokerage specializing in Entertainment, Production & Event Insurance.
C&S International Insurance Brokers, Inc.
The firm specializes in coverage for the entertainment, arts and media enterprises and their related industries.
Aon
Aon has made a significant investment in entertainment risk professionals solely dedicated to addressing the specific concerns of Motion Picture/Television Production and Distribution and Media Industry.
The Gulf Insurance Group
Providing specialized insurance programs to the film, video, and television communities rated A + Superior by A.M. Best & Co. Its programs include production coverage, as well as property, general liability, automobile, workers compensation and umbrella.
Marsh Inc.
Marsh's Entertainment Practice provides risk management services and insurance solutions to clients across all sectors of the industry, from motion picture and television production companies, to concert promoters, special event organizations, music companies, and advertising agencies.
---
Recommended Reading
The following websites are great resources for production information.  (If you are located outside of New York contact your local Office of Film, Theatre and Broadcasting for possible tax exemptions in your area.)
The New York Mayor's Office of Film, Theatre and Broadcasting
---
Additional Resources
The following media arts membership organizations may offer additional resources and applicable discounts:
Association of Independent Video and Filmmakers; National 
Independent Filmmaker Project, Regional
New York Women in Film and Television
Peerspace
Shopping Cart