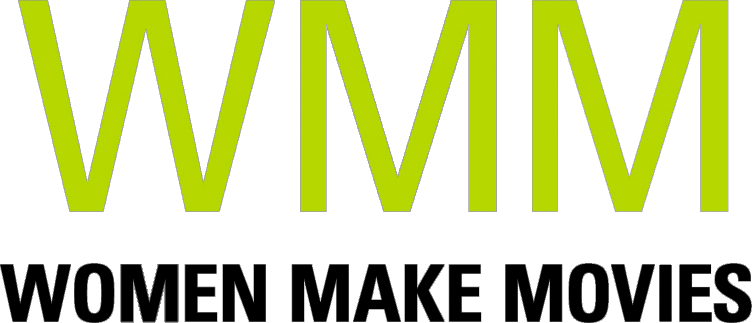 The following offers general fundraising resources and information on the fundraising options available with non-profit status as a fiscally sponsored project of Women Make Movies—from foundation grants to individual charitable donations.
Proposal Guidelines
The Proposal Guidelines below outline the key elements to include in your proposal and ways to reformat or strengthen your current proposal. Keep in mind these ten points that Debra Zimmerman, Executive Director, and Michelle Materre, Producer and Professor of Media Studies & Film, put together:
Get to the point. Make sure that your proposal is as brief and pithy as possible.
Make sure that your project is well thought out.
Make sure that your project is accurate, and that you can actually accomplish what you claim.
Spell out how your project breaks new ground, contributes to the field, and compares to other similar projects.
Be accountable. Documentation and evaluation are important to include.
Describe your intended audience as specifically as possible. Don't make sweeping generalizations.
Make sure that your project description is engaging, realistic and well written.
Make sure that you include a list of advisors or individuals or organizations you have made contact with and who are interested in your project.
Make sure to include a realistic timeline and production schedule. Remember, fundraising takes a long time.
Although many funders are using the documentary core application, remember that funders are not all alike. You will more than likely have to tailor sections of your proposal in one way or another for each application that you submit.
When soliciting funds from foundations with a specific mission convince them that by assisting your film they are increasing the awareness of their foundation's mission. In this scenario, it is crucial to include a detailed marketing and distribution plan that will ultimately promote the mission of your funder. 
If you are a first-time filmmaker, bring appropriate consultants, experienced personnel or create an advisory board since funders may not be familiar with you. This way they might feel more comfortable donating money to reputable people they know or who have an accomplished filmmaking history.
View successful examples of proposals for Tribeca, NEH, IDA Enterprise Fund and Sundance. More are coming soon!
The Do's
Research, research, research! Make sure that you're targeting the right donors.
Be as specific and succinct as possible in your proposal or letter of inquiry.
Be persistent. If you get rejected once, try, try again
Check your spelling and grammar and include all requested details.
Have an objective bystander read your proposal when it's completed.
Research and create a realistic budget.
Think outside the box. Brainstorm creative, new ways of raising money.
The Don'ts
Don't assume readers know anything about filmmaking.
Don't submit your proposal before it's time. Make sure it's as complete as possible.
Don't overstate or understate your abilities and/or experiences.
Don't forget to include an engaging, creative visual treatment.
Don't forget to include what makes your project unique and why it's important to make.
Don't neglect to include your staff and crew.
Don't even think about submitting a sloppy, handwritten proposal!
---
Email Newsletters 
Along with our monthly email newsletter News You Can Use, there are a number of other emails that various organizations send out which include funding deadlines and other industry news. They can be an effective tool when you are trying to identify additional funding sources. We would suggest subscribing to the following email lists if you are trying to keep an eye out for additional opportunities:
Foundation Center: RFP Bulletin 
---
IRS Form 990 
Once you have your project proposal ready to send out to foundations and you've identified a few funders that you think might have an interest in your project, the next step is learning their funding history. This is particularly important for foundations without a formal application or for those who don't clearly articulate the types of projects they fund or what size grants they award. (For the consistent supporters of projects sponsored by Women Make Movies, see the Funder Information section.)
If you can't find their funding history on their website, either through their annual reports, press releases or list of recently supported films you will need to do your own research. By looking at a foundation's IRS Form 990, you can find out the following useful information:
The mailing address, staff and board members of the foundation.
How much income the foundation receives yearly and its net assets.
What kinds of projects they fund and how much they award yearly.
Afterward, you'll have a better idea what types of projects they fund and what size grant to request. A particular foundation's most recent Form 990 can be downloaded at either the Foundation Center or through Guidestar by searching for the foundation name. Typically, the list of grants is at the very end of the form. Extremely detailed information on how to read Form 990 can be found below.
---
Budgets
Some people believe that you must either be a mathematician or a magician (or both!) to successfully conjure up a comprehensive film budget. But don't let the numbers intimidate you. Emmy-nominated documentary producer Ann Bennet, has created a step-by-step approach to identifying and analyzing the creative and logistical components necessary to build your film's line item budget. Constructing a realistic budget requires an intricate dance between time, money, and resources. Click the link below to see Ann's comprehensive powerpoint that will give you the skills you need to create budgets likes the pros.
Shopping Cart