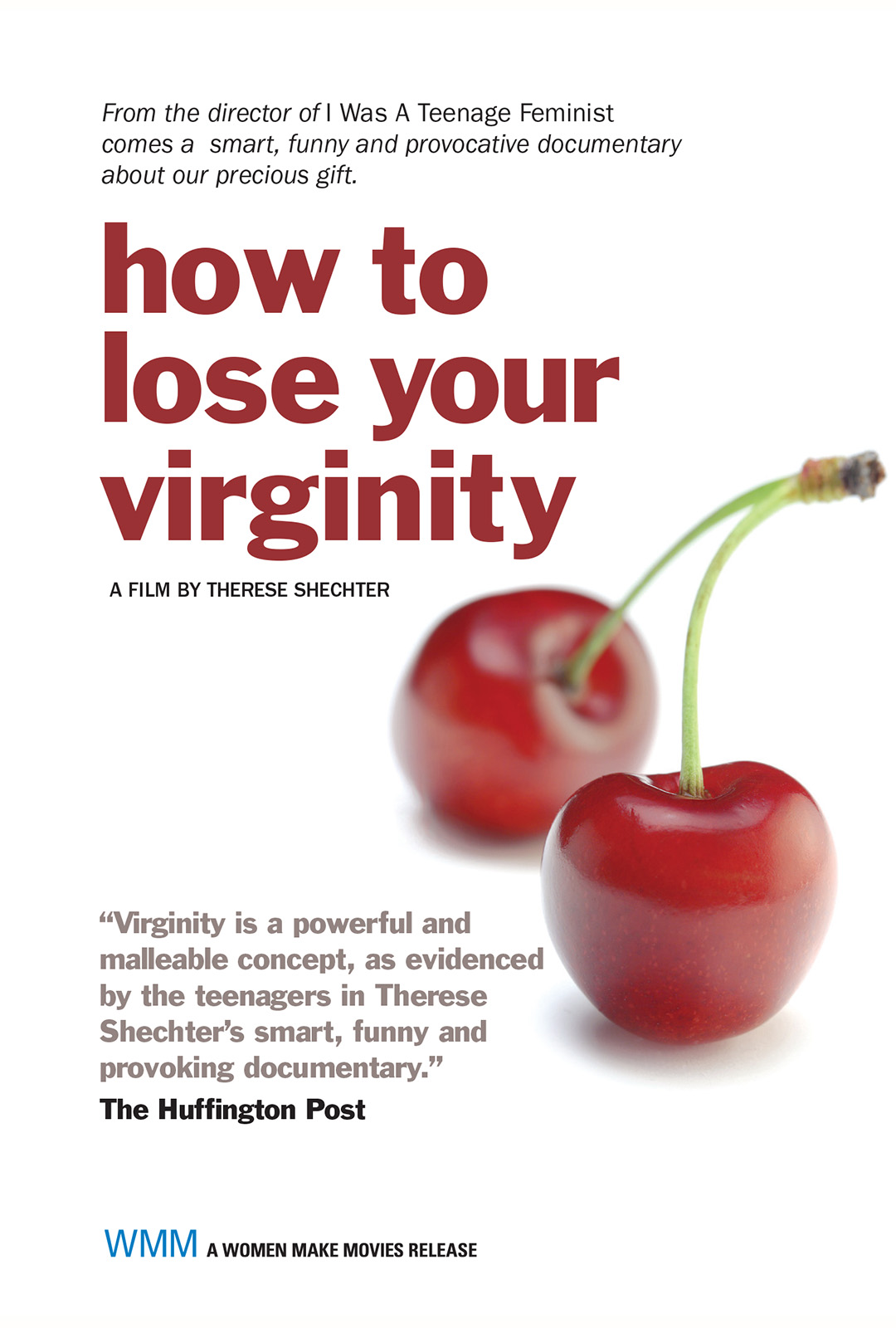 How to Lose Your Virginity
US | 2013 | 66 minutes | Color | DVD | Order No. 131114
SYNOPSIS
Female virginity. The US government has spent 1.5 billion dollars promoting it. It has fetched $750,000 at auction. There is no official medical definition for it. And 50 years after the sexual revolution, it continues to define young women's morality and self-worth. This hilarious, eye-opening, occasionally alarming documentary uses the filmmaker's own path out of virginity to explore its continuing value in our otherwise hypersexualized society. Layering vérité interviews and vintage sex-ed films with candid self-reflection and wry narration, Shechter reveals myths, dogmas and misconceptions behind this "precious gift." Sex educators, porn producers, abstinence advocates, and outspoken teens share their own stories of having - or not having - sex. In a culture where "Be sexy, but don't have sex" is the overwhelming message to young women, the film goes through the looking glass to understand a milestone almost everyone thinks about but no one actually understands.
PRESS
"In spite of the fascinating and telling historical context, the true triumph of HOW TO LOSE YOUR VIRGINITY is in how relatable it is."
"...ambitious but successful film...HOW TO LOSE YOUR VIRGINITY is very well done…approaches the difficult subject with warmth and humor. I recommend it for anyone who desires a serious, grown-up, critical overview of the issue of sex and virginity in contemporary America."
"Entertaining and thought-provoking, this is recommended."
"Having demonstrated the ability to craft an engaging and entertaining film [I Was A Teenage Feminist] and to effectively incorporate her own story without losing sight of the broader issues, Shechter seems like the perfect filmmaker to tackle the complexities around virginity. It's a topic that far too many people are obsessed about – probably for all the wrong reasons – so the film is sure to stimulate interest and provoke heated debate."
"If you, like me, are an avid fan of Shechter's 2005 film I Was a Teenage Feminist - a spirited exploration of the trials and tribulations of contemporary feminism - then you too may enjoy her personal and thoughtful approach to her current documentary-in-progress."
"Shechter covers all of her bases, and leaves no sexual stone unturned...Her ability to teach, dismantle, expose and explore is remarkable."
"Virginity is a powerful and malleable concept, as evidenced by the teenagers in Therese Shechter's smart, funny and provoking documentary."
"Shechter gets us talking about our V-cards (whether we've cashed them in or whether we're holding on tight) and creates an important documentary in the process."
"Therese Shechter thinks about sex a lot. A lot…her work actually tackles one of the last taboos in our culture's discussion of sex – the deliberate decision not to participate in it."
ABOUT FILMMAKER(S)
Therese Shechter
Therese Shechter deftly fuses personal narrative, interactive technologies and grassroots activism to chronicle 21st Century feminism, most recently as the writer and director of the documentary How to Lose Your Virginity (Women Make Movies, 2013). Policy Mic said the film "might make you rethink everything you know about sex," and the Australian Daily Life called Therese "part of a new vanguard of feminist thinkers and media makers."

Her other documentaries include I Was a Teenage Feminist (Women Make Movies, 2005), How I Learned to Speak Turkish (Indiepix, 2006) and the short "#slutwalknyc," which had its world premiere in 2013 at the Hamptons International Film Festival. In Fall 2013, three of her films were screened in festivals on three different continents.

Therese's most recent documentary How to Lose Your Virginity challenges the meaning, myth and misogyny of virginity in American culture. Revealing how ideas about virginity shape the sexual lives of young women and men, the film journeys beyond the Abstinence movement to examine the intersecting forces of history, politics, religion and popular culture. Soraya Chemaly, writing in The Huffington Post called it a "smart, funny and provoking documentary."

The film had its US festival premiere at DOC NYC this fall, one of the largest documentary festivals in the country. Its US broadcast premiere was on Fusion in February 2014. The film has been sold to Australian, Swedish, Brazilian, and Israeli television. The Israeli broadcast led to screening events with leading women's organizations in Tel Aviv, Jerusalem and at the Haifa Cinematheque. It's also had festival appearances in Canada, the US, Croatia, Turkey, the Czech Republic and Korea.

Therese's first documentary I Was A Teenage Feminist, which Ms Magazine called "a spirited exploration of the trials and tribulations of contemporary feminism," premiered on Canadian television in 2005 and went on to win a special mention at the Karachi (Pakistan) International Film Festival and Best Film from the National Council for Jewish Women. A staple of gender studies programs all over North America, the film continues to screen widely, most recently this fall at the PSBT International Film Festival and Forum in New Delhi.

Prior to becoming a filmmaker, Therese was Graphics and Design Editor at the Chicago Tribune, where she was the art director for two Pulitzer-Prize-winning projects. Her studio Trixie Films is based in Brooklyn. (8/14)
YOU MIGHT ALSO BE INTERESTED IN
Shopping Cart