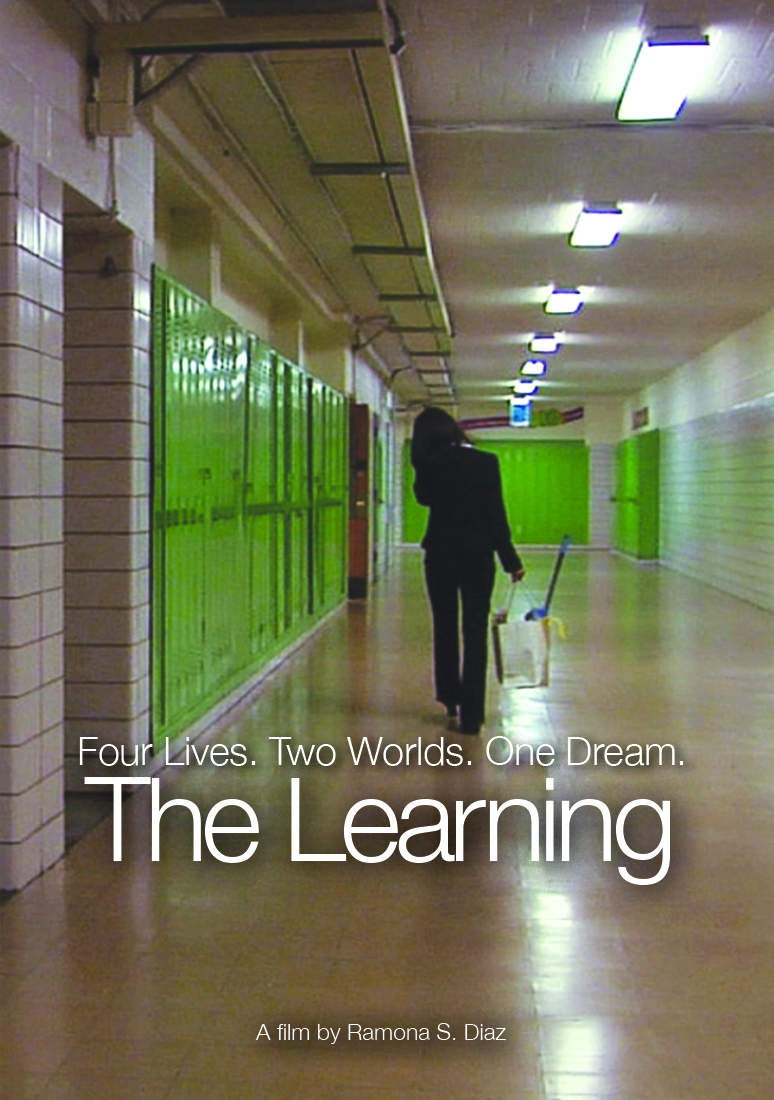 US | 2011 | 98 minutes | Color | DVD | US, English/Filipino | English subtitles | Order No. 121045
SYNOPSIS
One hundred years ago, American teachers established the English-speaking public school system of the Philippines. Now, in a striking turnabout, American schools are recruiting Filipino teachers. THE LEARNING, from award-winning filmmaker Ramona S. Diaz (IMELDA), is the story of four Filipina women who reluctantly leave their families and schools to teach in Baltimore. With their increased salaries, they hope to transform their families' lives back in their impoverished country. This absorbing, beautifully crafted film follows these teachers as they take their place on the frontline of the No Child Left Behind Act. Across the school year's changing seasons, the film chronicles the sacrifices they make as they try to maintain a long-distance relationship with their children and families, and begin a new one with the mostly African-American students whose schooling is now entrusted to them. Their story is intensely personal, as each woman deals with the implications of her decision to come to the US, and fundamentally public, as they become part of the machinery of American education reform policy.
PRESS
"Few real-life narratives can be more involving or inspiring than a teacher's impact on students. ...Packed to the gills with human interest."
"...illuminating, absorbing documentary...Diaz's heroines become the unforgettable faces of a story all the more shocking for being so little-known."
'The Learning' is like no other teaching film you've ever seen -- it sensitizes you in fresh and unexpected ways to the transactions between instructors and students... The film raises multiple questions without hitting you over the head."
"The Learning shows what happens in the little-understood urban reality when good and great educators are thrown into a dysfunctional system. ...Being a good or great teacher is not necessarily enough, however, in order to be an effective teacher. ...And a first step is honestly looking at ourselves in the mirror that Ramona Diaz holds in front of us."
"Highly recommended to people who are interested in knowing about the lives of internationally hired teachers... This film hopefully will raise the awareness of top decision makers and encourage discussion among concerned people."
SCREENING HIGHLIGHTS AND AWARDS
Video Librarian's 2012 Best Documentaries
2011 IDA Humanitas Award, Nomination
Asian American International Film Festival
San Diego Asian Film Festival
Urbanworld Film Festival
Maryland Film Festival
Silverdocs Documentary Festival
ABOUT FILMMAKER(S)
Ramona Diaz
Ramona Diaz is a filmmaker whose credits include Spirits Rising, an hour-long documentary about women's role in the 1986 People Power revolution in the Philippines. Spirits Rising received a Student Academy Award, the Ida Lupino Director's Guild of America Award, a Golden Gate Award from the San Francisco International Film Festival, a Certificate of Merit from the International Documentary Association, and a Gold Apple from the National Educational Media Network. Spirits Rising has been screened internationally and it has been broadcast on public television stations in the United States and Australia.

Diaz's film, Imelda, a full-length documentary about the former First Lady of the Philippines, garnered the Excellence in Cinematography Award for documentary at the 2004 Sundance Film Festival and the ABCNews Videosource Award from the IDA. The film was released theatrically in the United States and the Philippines, screened in over fifty film festivals around the world, and was broadcast on Independent Lens on PBS in May 2005.

Diaz has just finished The Learning, a documentary film that follows several Filipino teachers in Baltimore City across two school years, chronicling the sacrifices they make as they try to maintain a long-distance relationship with their children and families, and begin a new one with the mostly African-American students whose schooling is now entrusted to them. The film is funded by ITVS, Sundance Documentary Fund and the Center for Asian American Media and is part of POV's 24th season on PBS.

Diaz is in post-production on Don't Stop Believin': Everyman's Journey, a feature length documentary film about the iconic 80's band, Journey, and their new lead singer, Arnel Pineda, whom they discovered through You Tube and is in development on Pacific Rims, based on a book by the same name written by Rafe Bartholomew, which looks at the Filipino national character through the country's obsession with basketball.

Prior to pursuing a career as an independent filmmaker, Diaz was an associate producer for Cadillac Desert, a major PBS documentary series about the quest for water in the American West. In 2005, Diaz broadened her repertoire to include television commercial directing and producing.

Diaz, who was born and raised in the Philippines, lives with her husband, Rajiv Rimal, in Baltimore, where they are raising their daughter, Sabina Diaz-Rimal, who is now an eighth-grader. Diaz is a graduate of Emerson College, Boston and holds an MA in Communication from Stanford University. (08/11)
YOU MIGHT ALSO BE INTERESTED IN
Shopping Cart