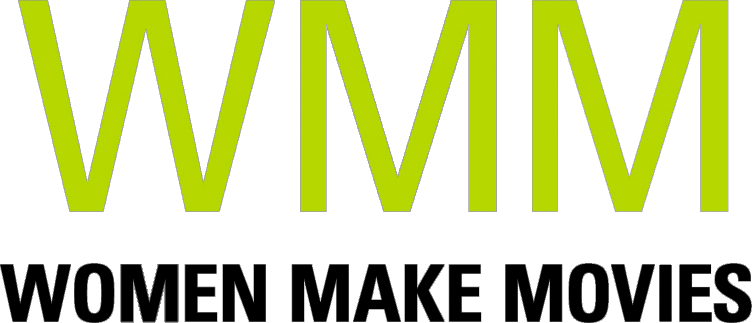 93QUEEN chronicles the creation of the first all-female Hasidic ambulance corps in New York City.
US | 2018 | 90 minutes | Color | DVD | English | Order No. W181228 |
SYNOPSIS
93QUEEN is the inspirational story of Rachel "Ruchie" Freier, a no-nonsense Hasidic lawyer and mother of six who is determined to shake up the boy's club in her community by creating Ezras Nashim, the first all-female volunteer ambulance corps in New York City.

In the Hasidic enclave of Borough Park, Brooklyn, EMS corps have long been the province of men. Though the neighborhood is home to the largest volunteer ambulance corps in the world, that organization has steadfastly banned women from its ranks. Now Ruchie and a group of tenacious Hasidic women are risking their reputations and the futures of their children to provide dignified emergency medical care to the Hasidic women and girls of Borough Park. Through it all, we see them grappling to balance their faith with their nascent feminism, even as they are confronted by the patriarchal attitudes that so dominate Hasidic society.

With unprecedented insider access, 93QUEEN offers a unique portrayal of a group of empowered religious women who are taking matters into their own hands to change their own community from within.
PRESS
"Forget Supergirl and Wonder Woman. To see a real female superhero in action, check out Paula Eiselt's documentary."
"Heartening. Inspiring."
"93Queen expertly takes you into trials and tribulations, victories and reversals right out of a narrative film."
"Director Paula Eiselt takes a measured, respectful approach, showing the highs and the many lows of being a modern trailblazer; particularly in such a secular, traditional environment."
"Heartening, unexpected...both surprising and deeply satisfying. [Eiselt] brings an instinctive yet clear-eyed sympathy for these women's remarkable story."
"Offers a rare glimpse into a closely guarded area."
"Watching 'Ruchie' and her team of women take initiative and defy the patriarchal rules of their community is inspiring."
"It's a fascinating, intimate look at a world largely shrouded from outsiders but especially it's about a remarkable woman - Freier, 53, a mother of six, who would become the first Hasidic woman to hold public office in the United States."
"This documentary about the creation of the first all-female Hasidic EMT corps is fascinating and inspirational."
"Fascinating. Recommended."
SCREENING HIGHLIGHTS AND AWARDS
San Francisco Jewish Film Festival
Hot Docs Canadian International Documentary Festival
ABOUT FILMMAKER(S)
Paula Eiselt
Paula Eiselt is an independent filmmaker and graduate of NYU's Tisch School of the Arts with a double major in Film Production and Cinema Studies. Her work has been supported by the Independent Television Service (ITVS); the Sundance Institute Documentary Film Program with support from Open Society Foundations and Just Films | Ford Foundation; the New York State Council on the Arts (NYSCA); Fork Films; the Gucci Tribeca Documentary Fund, with support from the Oath Foundation; the International Documentary Association Pare Lorentz Documentary Fund; Picture Motion; the Hartley Film Foundation; the Independent Filmmaker Project (IFP); and Women Make Movies (WMM).

93QUEEN is Eiselt's feature directorial debut. 93QUEEN won the top inaugural first look Pitch Fund prize at the 2017 Hot Docs Forum and had its World Premiere at Hot Docs in 2018 followed by a theatrical release and POV broadcast with support by the NYC Mayor's office Made in NY program.

In 2017, Eiselt had the great privilege of being selected as a Creative Producing Fellow for the 2017 Sundance Creative Producing Summit and was also a 2016 IFP Documentary Lab fellow. Most recently, Eiselt was invited to join the prestigious POV/Wyncote Filmmaker Fellows cohort at the PBS Annual Meeting in May 2018. In addition to her feature docs, Eiselt is developing a New York Times Op-Doc on Jewish identity in collaboration with the team behind the "In Conversation on Race" series. Previously, Eiselt served as Director of Programming at The Edit Center where she launched and designed their Documentary Filmmaking program.

Additional credits include researcher for The Undocumented (Independent Lens); and AP for Bronx Princess (POV). Additional directing credits include short films Priscilla (NY New Filmmaker Series at Anthology Film Archive); My Mom the Dead Head (Cannes Film Festival's Short Film Corner) and The Fitting Room (NY Jewish Student Short Film Festival).

Eiselt currently lives in NJ with her husband, two curious sons and a sassy daughter - although she will always remain a New Yorker.
---