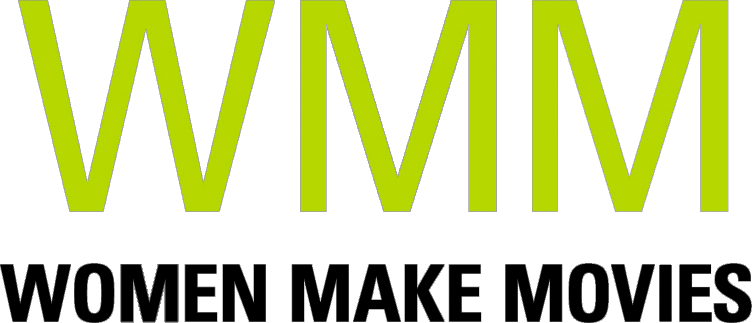 WAGING CHANGE shines a light on an American struggle hidden in plain sight: the women-led movement to end the federal tipped minimum wage for restaurant workers.
US | 2019 | 61 minutes | color | DVD | English | Order No. W191253 |
SYNOPSIS
WAGING CHANGE shines a light on an American struggle hidden in plain sight: the women-led movement to end the federal tipped minimum wage for restaurant workers.

The majority of people serving food in U.S. restaurants are paid a federal sub-minimum wage of only $2.13 an hour and are forced to depend on tips to feed themselves and their families. Women, who hold two-thirds of all tip-based jobs, are especially affected. Their reliance on tips leads to pervasive gender discrimination, sexual assault, and sexual harassment at the hands of customers, coworkers, and bosses – and leaves them with very little ability to speak up. In addition, sub-minimum wages are also paid to workers with disabilities, incarcerated workers, and teen workers in most states. WAGING CHANGE weaves together the stories of workers struggling to make ends meet with the efforts of Saru Jayaraman and others of One Fair Wage, who faces off against the powerful National Restaurant Association lobby and fights for one fair wage.

Featuring Lily Tomlin, Jane Fonda, Rep. Alexandria Ocasio-Cortez and others who have mobilized support for the movement, WAGING CHANGE reveals the important role consumers have to play in ending this two-tiered wage system which has already been abolished in seven states.
PRESS
"WAGING CHANGE is an eye-opening film for all those faculty, students, citizens committed to social justice. It is a moral disgrace and economic exploitation of the lowest sort that we require tipped workers to be paid $2.13 an hour. It is time for all concerned with justice for working Americans to become educated about this issue, and Waging Change does just that!"
"WAGING CHANGE is a compelling look at the unfair employment practices suffered by millions of workers in America's tipped economy. It should be available in every college library. An essential film for understanding the way our economy really works, and who wins and loses in the process."
"To be a healthy nation, every person who can work needs to earn enough money to support themselves and be treated with dignity-let's just start there."
"I feel great to be part of this campaign…everything you do to work for other people in the world, to make their lives a little fuller, a little easier, a little more secure, it's meaningful."
"WAGING CHANGE exposes the hardships endured by restaurant workers, who in most states are paid a "tipped minimum wage" dramatically below the legal minimum wage other workers receive. Most of them are women, and their dependence on tips also makes them disproportionately vulnerable to sexual harassment. They often earn so little that they rely on publicly funded benefits. This engaging film also documents the movement to change this, through the campaign for "One Fair Wage," which is supported by a coalition of worker groups, consumers, and ethical employers. They are winning victories, alongside #MeToo and the Fight for $15, but at every step the "other NRA" - the National Restaurant Association - pushes back. A perfect film for use in college courses on gender issues, on social movements, and labor studies."
"This engaging documentary will whet your political appetite. Join AOC, Lily Tomlin, Jane Fonda, and 157 million tipped workers to get a better grip on the ways that sub-minimum wages subsidize the mighty restaurant chains. You'll learn how to vote with your fork and everything else in your power to fight for changes that the U.S. House of Representatives already supports"
"Waging Change weaves together two female-driven movements that reveal an American worker's struggle hidden in plain sight -- the effort to end the federal tipped minimum wage of $2.13 for restaurant servers and bartenders and the #MeToo movement's efforts to end sexual harassment."
"But there are other issues that hit home here, such as a culture of sexual harassment — primarily for women — on the job and the effects of the pandemic on the industry."
SCREENING HIGHLIGHTS AND AWARDS
Grand Prize, Humanitarian Awards of the Accolade Global Film Competition
World Premiere, Doc NYC 2019
Nevertheless Film Festival
ABOUT FILMMAKER(S)
Abby Ginzberg
Peabody award-winning filmmaker Abby Ginzberg has been producing compelling documentaries about race and social justice for over 30 years. In addition to directing BARBARA LEE: SPEAKING TRUTH TO POWER, she recently released WAGING CHANGE, a documentary about the challenges faced by tipped restaurant workers, which premiered at DOC NYC in 2019. She is also the director of AND THEN THEY CAME FOR US (2017), a film about the connection between the incarceration of Japanese Americans during WW II and the Muslim travel ban. The film won a Silver Gavel was broadcast on public television in 2019. Ginzberg co-produced and co-directed AGENTS OF CHANGE (2016; with Frank Dawson), which premiered at the Pan African Film Festival where it won the Jury and the Audience Awards for Best Feature Documentary. It was broadcast on America Reframed in 2018 and 2019. SOFT VENGEANCE: ALBIE SACHS AND THE NEW SOUTH AFRICA won a 2015 Peabody award and has screened at film festivals around the world, winning four audience awards. It was broadcast on public television in 2016. Ginzberg was also the Consulting Producer on THE BARBER OF BIRMINGHAM, which premiered at Sundance in 2011 and was nominated for an Oscar® in the Short Doc category in 2012 and was directed by Robin Fryday and Gail Dolgin. (06/21) 
---