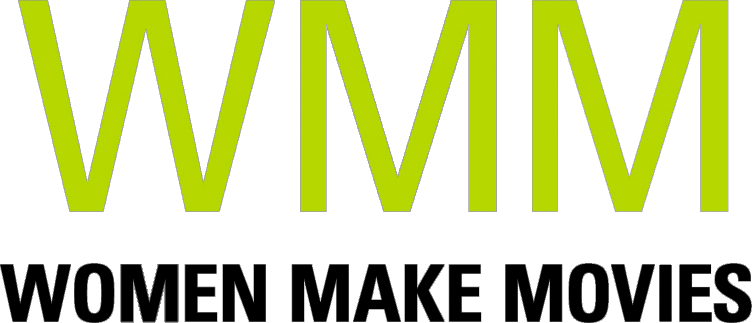 A collective portrait of feminist conversation 40 years ago and today based on letters sent to Ms. Magazine in the 1970s.
2018 | 101 minutes | Color | DVD | English | Order No. 181225 |
SYNOPSIS
YOURS IN SISTERHOOD is a performative, participatory documentary inspired by the breadth and complexity of letters that were sent in the 1970s to the editor of Ms.- America's first mainstream feminist magazine. The film documents hundreds of strangers from around the U.S. who were invited to read aloud and respond to these letters written by women, men and children from diverse backgrounds. Collectively, the letters feel like an encyclopedia of both the 70s and the women's movement- an almost literal invocation of the second-wave feminist slogan "the personal is political." The intimate, provocative, and sometimes heartbreaking conversations that emerge from these performances invite viewers to think about the past, present, and future of feminism.
PRESS
"A kind of living time capsule putting the past into a dialogue with the present."
"Irene Lusztig's documentary set-up succeeds in bringing a wealth of experiences from an earlier generation of the feminist movement into a complex dialogue with the present."
"Brings '70s era Ms. Magazine letters to life."
"Yours in Sisterhood delves into the archive…bringing neglected letters into the circulation they sought, and changing their unpublished pasts into public futures where their voices are heard. It uses the letter as a form of time travel, and even teleportation. This is science fiction at its highest order: moving non-linearly through time and space, beaming us from past to future and back again, transforming bodies into other bodies through quantum connections."
"Yours in Sisterhood reminds us that stories are a key step towards women's liberation. With a film like this one out there to inspire our own feminist actions at a time like today—hope remains."
"Formally inventive and deeply moving. This dialogue of generations is genuinely thrilling, particularly in an age where nuance is seemingly of a bygone era. A near masterpiece, this film."
"Lusztig handles history materially and viscerally. She asks us not to simply admire or condemn and thereby distance ourselves from what she found in this feminist archive, but to engage with the ongoing violence, discrimination, and, sometimes, loneliness and isolation described by the letters, as they happen right now, today. The result is simple and staggering."
"Irene Lusztig remaps the connections between then and now, here and there, you and I with brilliant formal clarity. By giving voice to the unheard letters, Lusztig and those she films also remind us that ordinary women in every corner of the country, who have drawn primarily from personal experience, have been some of feminism's most brilliant thinkers."
"Unconventional and provocative. Inventively fuses the past with the present - and reminds viewers how, in many ways, little has changed for women in America. The letters, which encompass topics such as sexual harassment and assault, and racism and white supremacy, instantaneously bring to mind parallels to the current day. A fascinating experiment in space and performance."
"A stirring documentary. Highly recommended."
SCREENING HIGHLIGHTS AND AWARDS
Nominee for Inside Out Special Award for Innovation, Inside Out Toronto LBGT Film Festival
Special Mention, Queer Porto - International Queer Film Festival
Melbourne International Film Festival
AFI DOCS
Hot Docs International Documentary Film Festival
Berlinale Forum
Frameline - San Francisco International LGBTQ Film Festival
Documenta Madrid
Pink Apple LGBT Film Festival
Art of the Real, Lincoln Center
Docaviv Tel Aviv International Documentary Film Festival
Olhar de Cinema Festival Internacional de Curitiba
New Horizons Film Festival
ABOUT FILMMAKER(S)
Irene Lusztig
IRENE LUSZTIG is a feminist filmmaker, archival researcher, educator, and amateur seamstress. Her film and video work mines old images for new meanings in order to reframe, recuperate, and reanimate forgotten and neglected histories. Beginning with rigorous research in archives, her work brings historical materials into conversation with the present day, inviting viewers to contemplate questions of politics, ideology, and the production of personal, collective, and national memories. She is invested in expanding the form of artful nonfiction through her lyrical use of archival images, her commitment to listening-centered and collaborative cinematic approaches, patient durational shooting, and open-ended, associative editing where the viewer is encouraged to make connections between past and present. She is the solo director, producer, DP, and editor of three acclaimed feature length documentaries that have screened widely in festivals and are distributed by Women Make Movies: her debut film RECONSTRUCTION (2001), the feature length archival film essay THE MOTHERHOOD ARCHIVES (2013), and the performative documentary YOURS IN SISTERHOOD (2018).

Born in England and raised in Boston, Irene is a first generation American whose parents left Ceaucescu's Romania in the late 1960s. Her work has been screened around the world, including at the Berlinale, MoMA, Film Society of Lincoln Center, Museum of Fine Arts Boston, Anthology Film Archives, Pacific Film Archive, Flaherty NYC, IDFA Amsterdam, Hot Docs, AFI Docs, BFI London Film Festival, Melbourne Film Festival, DocLisboa, and RIDM Montréal. She has been awarded fellowships from the MacDowell Colony, the Flaherty Film Seminar, the Radcliffe Institute for Advanced Study, the Fulbright, and the Rydell Visual Arts Fellowship. She teaches filmmaking at UC Santa Cruz where she is Professor of Film and Digital Media. She is a 2021 Guggenheim Fellow. (11/21)
---