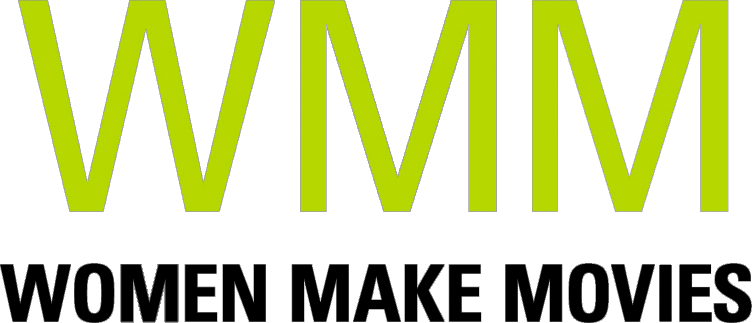 MAESTRA (2012)
MAESTRAS VOLUNTARIAS (2022)

Two films tell the courageous history of the first Volunteer Teachers in Cuba and the women who laid the groundwork for a massive National Literacy Campaign that would teach more than 707,000 Cubans how to read and write. 
Cuba | 2022 | 51 minutes | Color | DVD | Spanish | Subtitled | Order No. 141121
SYNOPSIS
This 10th anniversary edition includes two films by Catherine Murphy about the National Literacy Campaign in Cuba: MAESTRA (2012) and MAESTRAS VOLUNTARIAS (2022).  

In 1961, over 250,000 Cubans joined their country's National Literacy Campaign and taught more than 707,000 other Cubans to read and write. Almost half of these volunteer teachers were under eighteen years old, and more than half were women. 

Narrated by Pulitzer Prize winning author Alice Walker, MAESTRA (Spanish for teacher) explores the experiences of nine of the women who, as young girls, helped eradicate Cuban illiteracy within one year. Interweaving interviews, archival footage, and campaign photos, this lively documentary includes one of the first Cubans of her generation to call herself a feminist and one of the first openly proud members of Cuba's LGBTQI community. With wit and spirit, all recall negotiating for autonomy and independence in a culture still bound by patriarchal structures. MAESTRA highlights the will and courage that made the monumental endeavor possible and the pivotal role of women's and youth empowerment in building a new society. 

MAESTRAS VOLUNTARIAS builds on the story of the original film and includes additional interviews and archival footage. Ana Deborah Mola and Belkis Lescaille, who were among the first of the volunteer teachers who laid the groundwork for the revolutionary National Literacy Campaign that would follow, are featured. The 10th anniversary edition DVD, as well as the Digital Site License, includes both films. 
PRESS
"Highly recommended for all audiences; perfect for a classroom setting with ample time for discussion."
"This film brought tears to my eyes. It is beautiful."
"Catherine Murphy has created a project with rare and intimate access....Her film will preserve the oral histories of a generation that will soon be gone. The historical significance of this archive -and its lessons for the present- cannot be overstated."
"'MAESTRA is a compelling and beautifully filmed reconstruction of one of the most significant campaigns in Cuban history."
"This film will make a significant contribution to our understanding of our neighbor nation of Cuba -as well as literacy itself- and serve as an important tool in the struggle for justice."
"Catherine Murphy's project rescues the most important literacy experience in the Americas. The result, I am certain, will rise to the challenge."
"'MAESTRA' is a celebration of the joy of teaching and learning despite all obstacles."
"[T]his excellent documentary artfully… examines the campaign's effect on women and how it enabled them to challenge traditional gender norms… the film is an excellent addition to any syllabus on the Cuban Revolution as well as on revolutionary transformation and revolutionary societies generally."
SCREENING HIGHLIGHTS AND AWARDS
Black Maria Film Fest, Director\'s Choice Award
Indie Fest, Winner, Best Woman Filmmaker Award
Ojai Film Festival, Honorable Mention
Pan African Film Festival Los Angeles
San Diego Black Film Festival
Mumbai Womens International Film Festival
Festival ICARO, Guatemala
Havana Film Festival in New York
Panama Festival
AFI Silver/DC Caribbean Film Fest
Central Wisconsin Film Festival
Festival de Cine Pobre, Gibara, Cuba
Festival de Cine Cubano in Florence, Italy
Muestra Itinerante de Cine del Caribe (Cuba, Puerto Rico, Barbados, Costa Rica, Aruba, Panamá)
Vermont International Film Festival
Traverse City Film Festival
Raindance Film Festival
San Francisco Documentary Film Festival
New Orleans African Film & Arts Festival
African Diaspora International Film Festival
Bahamas International Festival
San Francisco Latino Film Festival
LA Femme Film Festival
Los Angeles Latino International Film Festival
ABOUT FILMMAKER(S)
Catherine Murphy
Catherine Murphy is a DC-based filmmaker who has spent much of her life living & working in Latin America. She is founder & director of The Literacy Project, a cross-platform documentary and popular education project on literacy in the Americas. 

As an independent producer, Murphy's work has focused on social documentaries. She field produced Saul Landau's Will the Real Terrorist Please Stand Up?, Eugene Corr's From Ghost Town to Havana, Matt Dillon's El Gran Fellove. She created Spanish versions of several English language documentaries including  OUT  and REFUSE NICKS  by Sonja de Vries and  STEALING AMERICA by Dorothy Fadiman. She served as an archival researcher for Susanne Rostock's biography of Harry Belafonte, Sing Your Song. 

After a decade of producing films for other documentary makers, her directing debut was in 2012 with the mid-length doc  MAESTRA, which has enjoyed robust distribution since release, has been translated into six languages, and has inspired other academic research. 

A series of films about literacy and education followed MAESTRA including THEY SAY I'M YOUR TEACHER which explores the 1950s South Carolina Citizenship Schools started by Septima Clark, Esau Jenkins and Bernice Robinson in collaboration with Highlander Folk School; Silvio Rodriguez: mi primera tarea, and MAESTRAS VOLUNTARIAS. She is now working on a feature documentary on the early pedagogical work of Brazilian educator Paulo Freire. 

Four short stories based on her interviews were published in Eduardo Galeano's penultimate book, Espejos. 

Her MAESTRA archives were acquired by UNC in 2015. (01/22) 
Lilian Lombera
Lilian is a creative producer, art curator, project manager, and event coordinator. She specializes in Cuban and Caribbean music, art, and culture. She creates and supports collective transformative experiences that connect people, stories, cultures through art.

Lilian manages The Literary Project's Kreyol and Portuguese projects. (09/22)
---