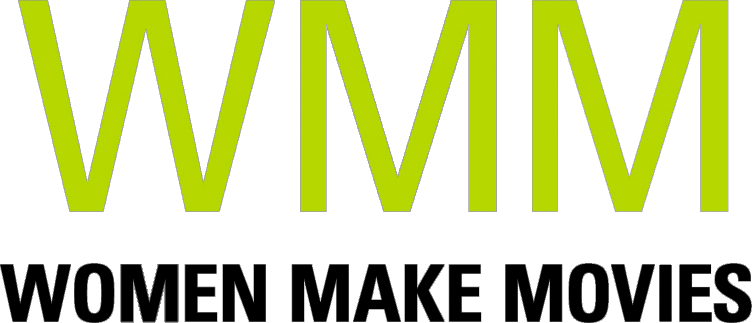 When MIT Media Lab researcher Joy Buolamwini discovers that many facial recognition technologies misclassify women and darker-skinned faces, she delves into an investigation of widespread bias in algorithms.
US/UK/China/South Africa | 2020 | 90 minutes | Color | DVD | English | Order No. W201259 |
SYNOPSIS
When MIT Media Lab researcher Joy Buolamwini discovers that many facial recognition technologies misclassify women and darker-skinned faces, she is compelled to investigate further and start the Algorithmic Justice League. It turns out that artificial intelligence, which was defined by a homogeneous group of men, is not neutral. What Buolamwini learns about widespread bias in algorithms drives her to push the U.S. government to create the first-ever legislation to counter the far-reaching dangers of bias in a technology that is steadily encroaching on our lives.

Centering on the voices of women leading the charge to ensure our civil rights are protected, Coded Bias asks two key questions: what is the impact of Artificial Intelligence's increasing role in governing our liberties? And what are the consequences for people stuck in the crosshairs due to their race, color, and gender?
PRESS
"Thought-provoking. 'Coded Bias' serves as both a wake-up call (to invasive practices the public doesn't yet realize are being implemented) and a call to action."
"The most cleareyed of several recent documentaries about the perils of Big Tech ("The Great Hack," "The Social Dilemma"), "Coded Bias" tackles its sprawling subject by zeroing in empathetically on the human costs."
"Terrifying. Coded Bias takes you to the front lines of the digital revolution."
"'Coded Bias' is an eye-opening and important film that calls attention to a movement of resistance led by badass female data scientists and grassroots organizations examining an important civil liberties matter."
"A fascinating study of how even the seemingly impartial world of technology is subject to embedded racism and privilege."
"CODED BIAS isn't just directed by and centered around a woman. The doc is dominated by women. Expert interviews tend to skew pale and male, especially in STEM docs, but CODED BIAS highlights the voices of women, and particularly women of color, in a rare and welcome change."
"Digs into how these technologies addict us, extract data from us for profit or control, or inadvertently work against already marginalized people."
"A chilling plunge into Orwellian reality."
"A sci-fi thriller dressed up a documentary's clothes, CODED BIAS is one of the most fascinating festival films in a lineup already filled with engrossing options."
"***1/2. CODED BIAS exemplifies the power of free will, which includes our right to learn about something, and the right to shut it down."
"The film is certainly realistic about the possibility of our increasing technological progress moving our society into a dystopia. But Kantayya and Buolamwini also keenly understand that if the dangers of A.I. are understood and addressed, it's a tool that can ultimately do more good than harm."
"In a year where conversations about racial and criminal justice are more important than ever, Coded Bias' broader points about the way the tech industry projects its own gender and racial biases onto its technologies ring particularly true."
"Insightful documentary CODED BIAS doesn't just begin with face recognition: it recognizes the women facing the future."
"By centering the voices and stories of brilliant women and people of color who have exposed dangerous biases in coding, algorithms, and technologies, CODED BIAS is a much-needed antidote to cultural stories and media that reproduce -- instead of challenge -- the dominance of white male expertise in tech. Everyone needs to see this film, so we can collectively understand the fight for racial justice happening on the new frontiers of code and computer science."
"Coded Bias lays plain so many of the pitfalls of AI and makes the danger impossible to ignore. It is a political, feminist issue."
"Coded Bias is the intersection of social justice and computer science. It wakes us up to the need for a diverse body of programmers to protect us from the technology we have created."
"An impressively extensive documentary on how racism and sexism creep into the unseen algorithms that control our lives, told by women activists who're fighting the big tech companies that hold the code."
SCREENING HIGHLIGHTS AND AWARDS
Critics' Choice Award Nomination, Best Science Documentary
NYWIFT Excellence In Filmmaking Award, Hamptons International Film Festival
Grand Jury Prize, Best International Documentary, Calgary International Film Festival
World Organization Against Torture Award, Festival Du Film Et Forum International Sur Les Droits Humain | FIFDH
Vanguard Award, I Will Tell Film Festival 2021
Best Director, Best Sound Design, and Grand Jury Prize for Transparency, Social Impact Media Awards Filmmaker Award, Globedocs Film Festival
Nominee, Outstanding Documentary, NAACP Image Awards
Nominee, Outstanding Achievement in Animation, Cinema Eye Honors
Nominee, Best Science Documentary, Critics' Choice Awards
Nominee, Best Indie Documentary, Film Threat Awards
Nominee, Emerging Director, Asian American Interntional Film Festival
Sundance Film Festival
South by Southwest Film Festival
SFFilm Festival
Hot Docs Canadian International Documentary Festival
Human Rights Watch Film Festival
AFI DOCS
Full Frame Documentary Festival
Provincetown International Film Festival
Blackstar Film Festival
Dokufest
Doc Aviv International Documentary Film Festival
ABOUT FILMMAKER(S)
Shalini Kantayya
Filmmaker Shalini Kantayya's feature documentary Coded Bias premiered at the 2020 Sundance Film Festival. She directed the season finale episode for the National Geographic television series Breakthrough, a series profiling trailblazing scientists transforming the future. Executive Produced by Ron Howard, it was broadcast globally in June 2017. Her debut feature film Catching the Sun, about the race for a clean energy future, premiered at the Los Angeles Film Festival and was named a New York Times Critics' Pick. Catching the Sun released globally on Netflix on Earth Day 2016 with Executive Producer Leonardo DiCaprio, and was nominated for the Environmental Media Association Award for Best Documentary.

Kantayya is a TED Fellow, a William J. Fulbright Scholar, and a finalist for the ABC Disney DGA Directing Program. She is an Associate of the UC Berkeley Graduate School of Journalism. Kantayya finished in the top 10 out of 12,000 filmmakers on Fox's On the Lot, a show by Steven Spielberg in search of Hollywood's next great director. (10/20)
---