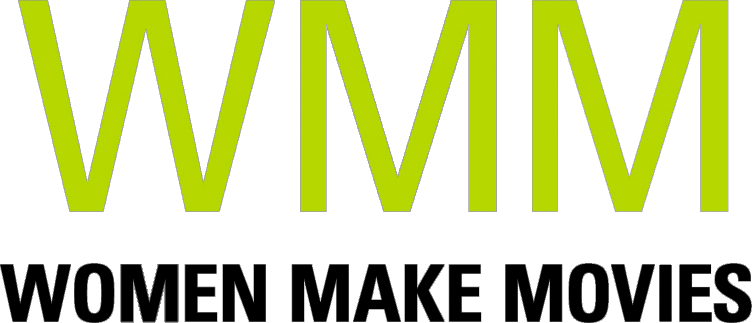 International award-winning Innu writer and poet Joséphine Bacon, a meditation on interconnectedness, and an anti-colonialist story about revitalizing Indigenous languages.
Canada | 2020 | 77 minutes | Color | DVD | French, Innu | English and Chinese Subtitles | Order No. W221292 |
SYNOPSIS
Innu writer Joséphine Bacon is part of a generation that has lived through significant changes in Indigenous traditions and colonialist displacement. Born in the Innu community of Pessamit, Bacon was sent to residential school at the age of five and spent fourteen years of her life there. Now, with charm, grace, and quiet tenacity, she is leading a movement to preserve her people's language and culture.

This endearing film moves with Bacon across Canada — Montreal, Pessamit, and the tundra. In each place she visits, Bacon shares reflections and stories, backdropped by the film's stunning cinematography. The contrasts between city and wilderness mirror Bacon's upbringing, creating a poignant sense of the displacement she and her generation experienced. At the same time, the film offers a moving, inspirational meditation on the interconnectedness of language, earth, spirituality, and culture.

CALL ME HUMAN, directed by Kim O'Bomsawin (Abenaki), tells an anti-colonialist story about revitalizing and preserving Indigenous languages, history, and culture.
PRESS
"[We were] moved by O'Bomsawin's quietly daring cinematic language, and the way it captures Bacon's beautiful words, instilling a reverence for her land and all that it provides"
"A stunning profile of a prolific Innu poet."
"Tells a broader story of colonization, language revitalization, and the way Indigenous Peoples are fighting to maintain their culture"
"This film is incredible…an object of great beauty."
"A film in the image of the woman [Josephine Bacon]: humble, poetic."
"A magnificent documentary, an extraordinary woman, an amazing destiny, moving moments: cinema as we love it"
"More than a documentary. It's about a people and a way of life that was suppressed and oppressed at first but is now experiencing a revival thanks to people like Josephine"
"This delicate portrait of an important figure in Aboriginal culture seduces with its moments of poetry, the modesty of its evocation of still painful wounds and the careful production of Abenaki filmmaker Kim O'Bomsawin"
"Happiness transpires, oozes, springs from everywhere in the documentary"
"A striking portrait of Bacon, a survivor several times over who finds herself celebrated for her poetry late in life"
"A very beautiful contemplative film about memory, the environment"
"Very moving and informative"
"Documentarian and human rights activist, Kim O'Bomsawin, has created a body of work that interrogates colonialism and features Indigenous experiences"
SCREENING HIGHLIGHTS AND AWARDS
Best Canadian Documentary, International Film Festival Vancouver
Best Canadian Documentary, Calgary International Film Festival
Audience Choice Best Documentary, Cinefest Film Festival
Mel Hoppenheim Audience Award, Cinémania
Sheffield DocFest
DOK.FEST München
Calgary International Film Festival
ReFramed Film Festival
Festival Vues dans la tête
Kingston Canadian Film Festival
Belleville Downtown International Documentary Festival
Hudson Film Festival
Festival Ciné-vert
Quebec Film Festival
Epos The International Art Film Festival
ABOUT FILMMAKER(S)
Kim O'Bomsawin
Kim O'Bomsawin completed a master's degree in sociology before embarking on her documentary filmmaking career. From the Abenaki Nation, informing the public on First Peoples issues motivates her approach.

O'Bomsawin's feature documentary, QUIET KILLING, about missing and murdered indigenous women, won the "Donald Britain Award for Best Political and Social Documentary" (Canadian Screen Awards, 2018). Her documentary films have followed young Indigenous hockey players (THE RED LINE, 2014) and restorative justice movements (MINOKIN: REPARER NOTRE JUSTICE, 2020). Her documentary TEWEIKAN REVIVED, following three musicians returning to their land and their first inspirations, won a 2019 Gemini Award.

She is currently working on several documentary feature projects, including NIN AUASS, an intimate and poetic portrait of First Nations youth (NFB), and IT TAKES A VILLAGE, on the return of births to remote Indigenous communities. Since 2018, she has worked as a content producer and director for the development of the transmedia project TELLING OUR STORY (TERRE INNUE), whose objective is to offer a decolonized vision of the History of the 11 First Peoples of Quebec, and she is cowriting her first animated feature film on indigenous feminicide within the international co-production Ghostdance.

Kim also gives lectures in schools and institutions on the issues that affect First Peoples. In addition to her marked interest in Indigenous issues, her studies in sociology make her a very versatile director and screenwriter. (05/22)
---