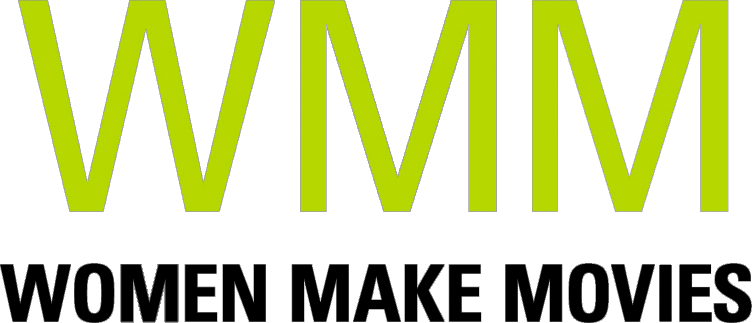 In 1932, Celine Navarro was buried alive by her own community in Northern California. This is an attempt to uncover the real story, revealing Navarro's feminism and resistance in a time when neither was embraced, as well as the silences that haunt Filipino-American communities to this day.
US | 2020 | 69 minutes | Color | DVD | English |
SYNOPSIS
THE CELINE ARCHIVE is simultaneously an act of journalism, a journey into family and community memory and archives, a love poem, a story of grief and trauma, and a séance for the buried history of Filipino-Americans. Filmmaker and scholar Celine Parreñas Shimizu artfully weaves together her own story of grief with the story of the tragic death of Celine Navarro, which has become lore. In 1932, Navarro was buried alive by her own community of Filipino-Americans in Northern California, but the circumstances surrounding her death were and are unclear and have oft been spun, sensationalized, and dramatized. The filmmaker, a grieving mother with ties to the same community, finds resonance with Navarro's memory and long-lost story, and she sets out to first learn — and then tell — the truth about Navarro's death, ultimately portraying her as a feminist heroine.

Through animation, portraiture, site visits, archival materials, and interviews with scholars, family, and community members, the film shares the most widely circulated versions of the story. In one version, Celine Navarro committed adultery, but there is no proof beyond the accusations. In another, Navarro reported a crime committed by one the members of the fraternal organization Caballeros Dimas Alang, of which she was a part. The member ended up in San Quentin Prison, and for this she was labelled a traitor and punished. In a variation of this story, the crime she reported was one of gendered violence – rendering Celine a brave, pioneering feminist who refused to be silenced. A final version of her story, one that is documented by the Filipino American National Historical Society and believed by her family members, discloses that a community leader stalked and preyed upon her, ignoring Navarro's repeated refusal of his advances.

What does it mean to be descendants of violence, and in particular, gendered violence? How can women heal and make families whole? How can truth-telling help family members move through grief? Told with great care and respect for Navarro, her family, and her descendants, this film is a gift of love given to generations who have held Celine in heart and women fighting to have a voice in the face of violence.
PRESS
"Bay Area filmmaker Celine Parreñas Shimizu does a masterful job of exploring lost histories and the trauma that continues to haunt the impacted communities. This touching and thoughtful film is a must-see, especially for people who live here and are curious about our shared histories."
"Along with the fascinating figure of Celine Navarro, this documentary paints a vivid portrait of the early Filipino migrant community struggling with widespread racism and their own poisonous misogyny. It's a haunting and illuminating experience."
"...what makes THE CELINE ARCHIVE an invaluable reflection is not the truth it uncovers about an enigmatic figure, but the questions it asks about legacies blemished by silence and murder."
"A brave and moving reparative documentary that shows us the painful, harrowing contradictions of Filipino diasporic community in a context of racism and sexism. Celine Parreñas Shimizu offers an exemplary film that is both an active witness and participatory agent in the quest for social justice and personal healing. An inspiring benchmark for feminist Filipina filmmaking."
"THE CELINE ARCHIVE is a courageous film that offers redemption and hope in the face of a history of violence against women. It places women's strength at the center of her story."
"A deeply engaging and powerful film, THE CELINE ARCHIVE makes us think about complex dimensions of history, memory, and community in fresh ways."
"Celine Parreñas Shimizu's retelling of a horrific incident in California's Filipino enclave begins simply as a true crime story but unfolds into a dazzling assemblage of interlinked narratives about Filipinos in the US, subaltern women in the archives, the decolonial writing of ethnic histories, transgenerational trauma, and the transformational intersubjective errand at the heart of all documentary filmmaking. Viewers and scholars who look closely enough will recognize The Celine Archive not only as a landmark of Asian American cinema and the feminist documentary but also as an unlikely new exemplar of postmodern nonfiction cinema."
SCREENING HIGHLIGHTS AND AWARDS
Award of Merit, Documentary Feature, The Impact DOCS Awards
Finalist, Blackbird Film Festival
Winner, AIFFA
Remi Winner, 53rd Annual Worldfest, Houston International Film Festival
Grand Prize, Culver City Film Festival
Award of Excellence – Documentary Feature, IndieFEST Film Awards
Excellence in Documentary, WRPN Womens International Film Festival
Outstanding Excellence Award for Research and Biography, Docs Without Borders International Film Festival
Los Angeles Asian Pacific Film Festival
CAAM Film Fest
San Diego Asian Film Festival
Cyrus International Film Festival of Toronto
Golden State Film Festival
Hollywood International Diversity Film Festival
Docs Without Borders Film Festival
Chicago Indie Film Awards
Montreal Independent Film Festival
Switzerland International Film Festival
Seattle True Independent Film Festival
Blow-Up International Arthouse Filmfest Chicago
Las Vegas International Film & Screenwriting Festival
Reel Sisters of the Diaspora Film Festival & Lecture Series – Brooklyn, NY
Houston Asian American Pacific Islander Film Festival
Mimesis Documentary Film Festival
Manhattan Film Festival
ABOUT FILMMAKER(S)
Celine Parreñas Shimizu
Celine Parreñas Shimizu, film scholar and filmmaker, is Dean of the Division of the Arts and Distinguished Professor of Film and Media at the University of California at Santa Cruz. She is formerly Professor and Director of the School of Cinema at San Francisco State University and Professor of Asian American, Feminist and Film and Media Studies at UC Santa Barbara.

She wrote The Proximity of Other Skins (2020), Straitjacket Sexualities (2012), and The Hypersexuality of Race (2007) and co-edited The Feminist Porn Book (2013) and The Unwatchability of Whiteness (2018). Her new book The Movies of Racial Childhoods: Screening Self-Sovereignty in Asian / America, is forthcoming from Duke University Press.

Her numerous peer-reviewed articles appear in top journals in the fields of cinema, performance, ethnic, feminist, sexuality studies, and transnational popular culture in Asia and Asian America. She is formerly Associate Editor of Gay and Lesbian Quarterly (GLQ), founding USA editor of Asian Diasporas and Visual Cultures of the Americas and Associate Editor of Women Studies International Forum.

Her latest film The Celine Archive (2020) won several festival awards and is distributed by Women Make Movies. She has served as a reviewer for the Ford Foundation and the National Endowment for the Humanities.

She received her Ph.D. in Modern Thought and Literature from Stanford University, her M.F.A. in Film Directing and Production from UCLA School of Theater, Film and Television and her B.A. in Ethnic Studies from UC Berkeley. (01/22)
RELATED LINKS
---