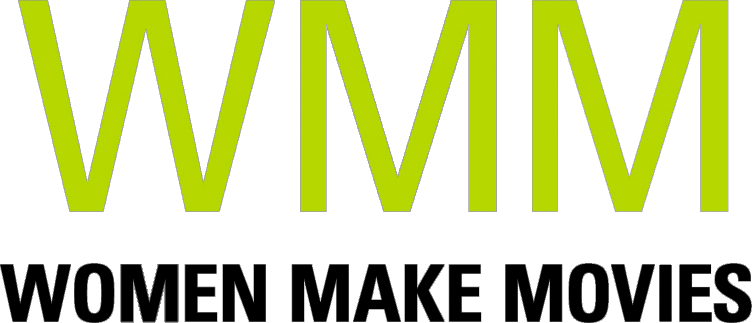 In this profoundly personal mixed-media experience inside the ADHD mind, a 35-year-old film student interrogates her past and future, while trying to make sense of this misunderstood disorder.
US | 2022 | 25 minutes | Color | DVD | English | Order No. W221300 |
SYNOPSIS
In this profoundly personal mixed media experience inside the ADHD mind, NEURODIVERGENT (dir. Afton Quast Saler) follows the filmmaker's journey as she discovers her ADHD diagnosis during the height of the Covid-19 pandemic. From Post-it notes to magnets, keys, pens, rubber bands, and receipts, the unorganized chaos of a junk drawer is the perfect representation of what Afton Quast Saler's brain feels like every day. Growing up, she knew she wasn't like the other kids but never really understood why, and doctors didn't seem to be much help. She was diagnosed with depression, anxiety, rapid cycle bipolar, fibromyalgia, addiction disorders, premenstrual dysphoric disorder, insomnia, and dyslexia – but none of those diagnoses felt right.

In March 2020, at the beginning of the Covid-19 pandemic and in her third year at USC School of Cinematic Arts, Afton underwent extensive psychological tests and was diagnosed with something she never even considered: ADHD. In a unique way of coping with this new information, she courageously decides to put herself in front of the camera and, with the help of her husband, Jesse, documents this very personal journey. Her bible soon becomes the 1995 book, Women with Attention Deficit Disorder: Embrace Your Differences and Transform Your Life, as she learns that she is not the only young girl to have silently suffered in school. In fact, women with ADHD are more often under-diagnosed than men, as well as commonly misdiagnosed and treated for anxiety and mood disorders as primary diagnoses. Finally feeling understood, Afton is thrilled to have the opportunity to meet the author of the book and superstar advocate in the ADHD world, Sari Solden. With Sari's help, Afton recognizes that her life-long pattern of negative thoughts and feelings were not the result of the learning disability itself but rather the shame of not being able to fully inhabit her genuine self.

NEURODIVERGENT is a great addition to courses in Psychology, Psychiatry, Public Health, Women's Studies, Sociology, Education, Documentary Studies, and more.
PRESS
"Afton Quast Saler gives us a firsthand experience of receiving an ADHD diagnosis, vulnerably making herself the subject of her own story and uncovering a largely underrepresented one – women with ADHD are less likely to receive treatment than men. Stylish animation and bold editing choices give us a glimpse of what her brain thinks and feels, adding intelligence and heart. I happily accept the invitation to join Afton on this emotional ride, and I encouraged you to as well."
"In a personal and insightful mixed-media experience inside the ADHD mind. A 35-year-old film student is diagnosed with ADHD leading to questions about her past and future, while trying to make sense of this misunderstood disorder."
"Neurodivergent" is a highly personal documentary about the inner workings of Saler's mind following her diagnosis of ADHD as an adult woman."
SCREENING HIGHLIGHTS AND AWARDS
Jury\'s Choice Female Director, DGA Student Film Awards
Audience Choice Award, Honorable Mention Student Film, Honorable Mention Documentary, Salute Your Shorts Film Festival
Audience Choice Award, The Film Series at Cine Gear Expo
Best Documentary Short, Audience Choice Award, Portland Film Festival
Audience Choice Award, Awareness Film Festival
New Filmmakers LA DocuSlate, Best Documentary Short Honorable Mention
Vituruvian Award (Finalist), Davinci International Film Festival
Best Student Film, San Luis Obispo International Film Festival
Jury\'s Choice Award, Thomas Edison Film Festival
Best Documentary Short, Fine Cut Festival of Films
Best Documentary Short, Sight + Sound Festival
DGA Student Film Awards
Salute Your Shorts Film Festival
The Film Series at Cine Gear Expo
Portland Film Festival
Awareness Film Festival
New FilmmakersLA DocuSlate
Davinci International Film Festival
San Luis Obispo International Film Festival
Thomas Edison Film Festival
Fine Cut Festival of Films
Sight + Sound Festival
Pasadena International Film Festival
ReelAbilities Pittsburgh Film Festival
San Diego International Film Festival
Newport Beach Film Festival
La Femme International Film Festival
Sedona International Film Festival
Cleveland International Film Festival
Florida Film Festival
Athens International Film and Video Festival
Ashland Independent Film Festival
Julien Dubuque International Film Festival
DocEdge International Film Festival
Not Film Fest
Au Contraire Film Festival
ABOUT FILMMAKER(S)
Afton Quast Saler
Afton grew up in Anaheim, California, where she started her professional acting career at 13 years old. She has toured the U.S. and Europe with The Young Americans, an educational outreach and performing group, as well as working in regional theaters across the country, including New York, California, Utah, and Maine, to name a few. She trained acting at the T. Schreiber Studio in New York City, BGB Studios in Los Angeles, and sketch comedy at Second City Hollywood, where she would discover the purest reflection of herself in a passion for writing, directing, and creating her own work.

Since moving back to Los Angeles to attend the University of Southern California's School of Cinematic Arts and graduating with a degree in production, Afton has continued to work in both film and theatre. Afton directed the Encore Award-winning production of Cheek (and other stories) at the Hollywood Fringe Festival, directed and co-wrote the pilot for the TV Series Emmiething Goes, as well as directed and wrote the HFPA Center for Cinema & Television award-winning short film, Brothel Sprouts.

Most recently, Afton has gained recognition for directing and writing her short USC thesis documentary, Neurodivergent, combining her passion for mental health awareness and the arts. The film has played over 30 film festivals worldwide, winning Best Documentary at Portland Film Festival, San Louis Obispo Film Festival, USC's First Look Awards, and receiving the Jury Prize for Best Female Director at the DGA Student Film Awards. 

Currently, she lives and freelances in Pasadena, CA, with her husband Jesse, their dog Johanna, and the wild parrots that live in the tree outside their window. (10/22)
---